Fively Monthly Digest on Latest AI Trends: June-July 2023
Stay ahead with the hot trends in the AI domain and discover the latest news on our custom software development company.
The summer is slowly coming to an end, and we're back today with our traditional news digest "Fively Monthly"! Top company events, recent software projects, brightest awards, and hot IT industry news - find all of this and even more here! Are you thrilled? Here we go!
GoodFirms Recognizes Fively's Top Web Development Services in Poland
Let's start with the brightest news of the last 2 months! We're over the moon to share that the GoodFirms international review agency recognizes Fively as a Top Web Development Services Provider in Poland for the second time in a row!
This is a significant milestone for our company, proving our team's relentless dedication and expertise in custom web development! Our journey has always been about crafting bespoke software solutions that go beyond just meeting customer needs, but to anticipate their desires. We don't just develop - we enable digital transformations for startups, medium and large enterprises, empowering them to tackle their unique challenges and thrive in their industries.
Today we want to give thanks to the masterminds behind our software marvels - our brilliant engineers, as well as to all the clients who trusted us. Your belief and support fuel our innovation and drive our success. Let's fly to the next heights, Fively!
Fively Entered the Top of the Best Software Development and Software Testing Companies According to DesignRush
This summer we're on a roll, and we've got another remarkable accolade to celebrate! According to an official press release published by DesignRush, a reputable platform that showcases top companies and trends in the tech world, Fively was acknowledged as one of the leading players in the field of software development and testing!
This recognition is a testament to Fively's unwavering commitment to delivering cutting-edge solutions and impeccable quality in our software development and testing endeavors. Over the years, we have consistently demonstrated our expertise and innovation in this ever-evolving landscape, earning us the trust and confidence of clients from diverse sectors.
To our team, clients, and partners - this win is for you. Your belief in our vision, your support, and your shared passion drive us to be better every day. Together, we're making waves in the tech world. And we don't plan to stop!
We Published 4 New Success Stories With Our Recent Projects
On our website, we continue to share info about the recent projects in which our engineers took part. Recently, we published 5 more case studies, and all of them represent top-industry projects, including AI-based workflow automation tools.
The first one is a robust collaboration platform for a dynamic center of higher education based in the USA with more than 6,000 students from 150 countries all over the world. Fively created for the client a state-of-the-art education management information system (EMIS), that brought education management to a completely new level.
The system allows automated course management, personalized student portal creation, detailed report generation, online student-teacher collaboration, and much more. Click below to read the full case study! 🔽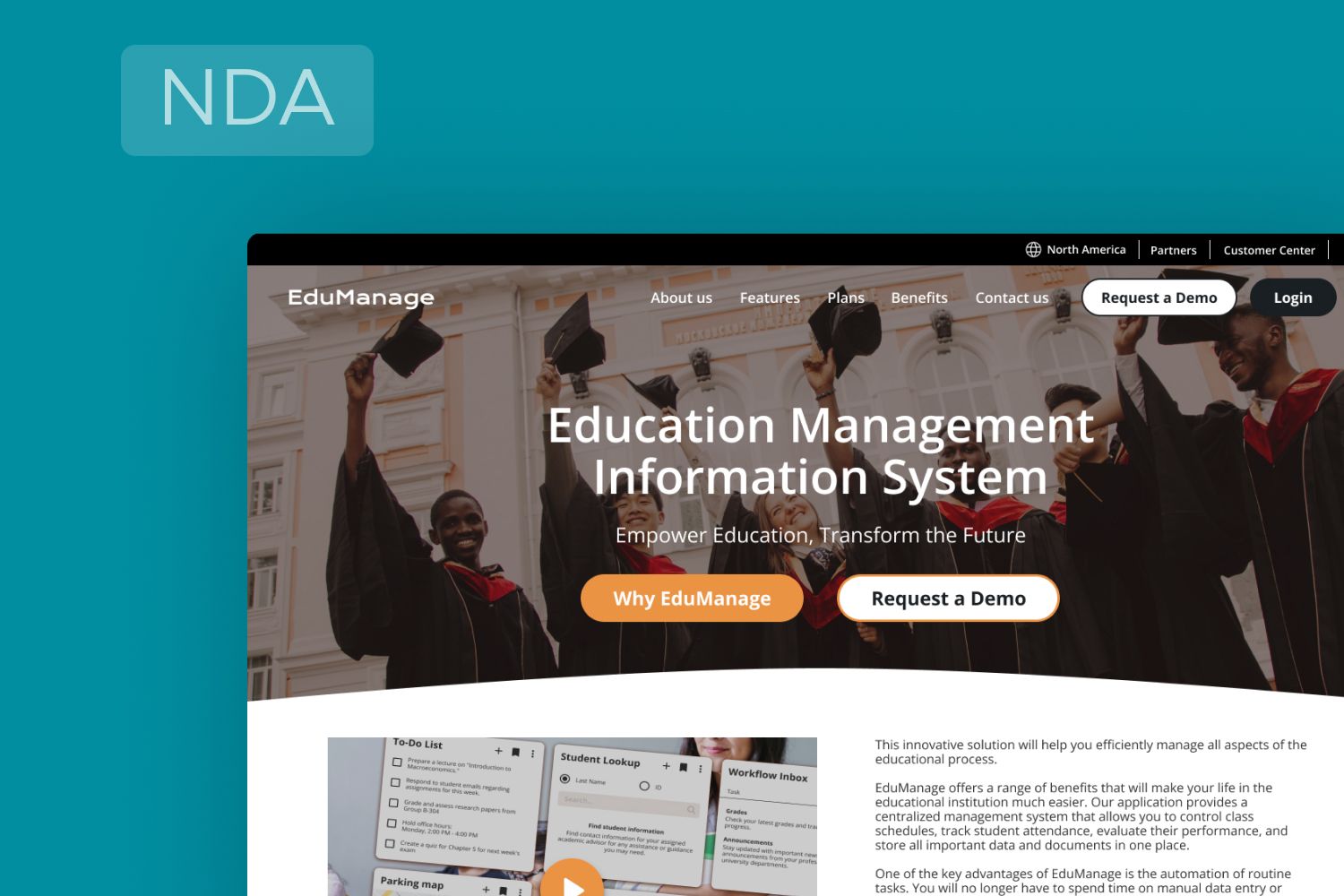 The second is a breakthrough AI-based HR management system, aimed to revolutionize personnel management both for companies and their employees. Fively engineers helped to optimize the work of the system as well as the AI chatbot, working as a personal assistant for HR managers, and being able to process, analyze, and visualize any personal employee data in seconds. 🔽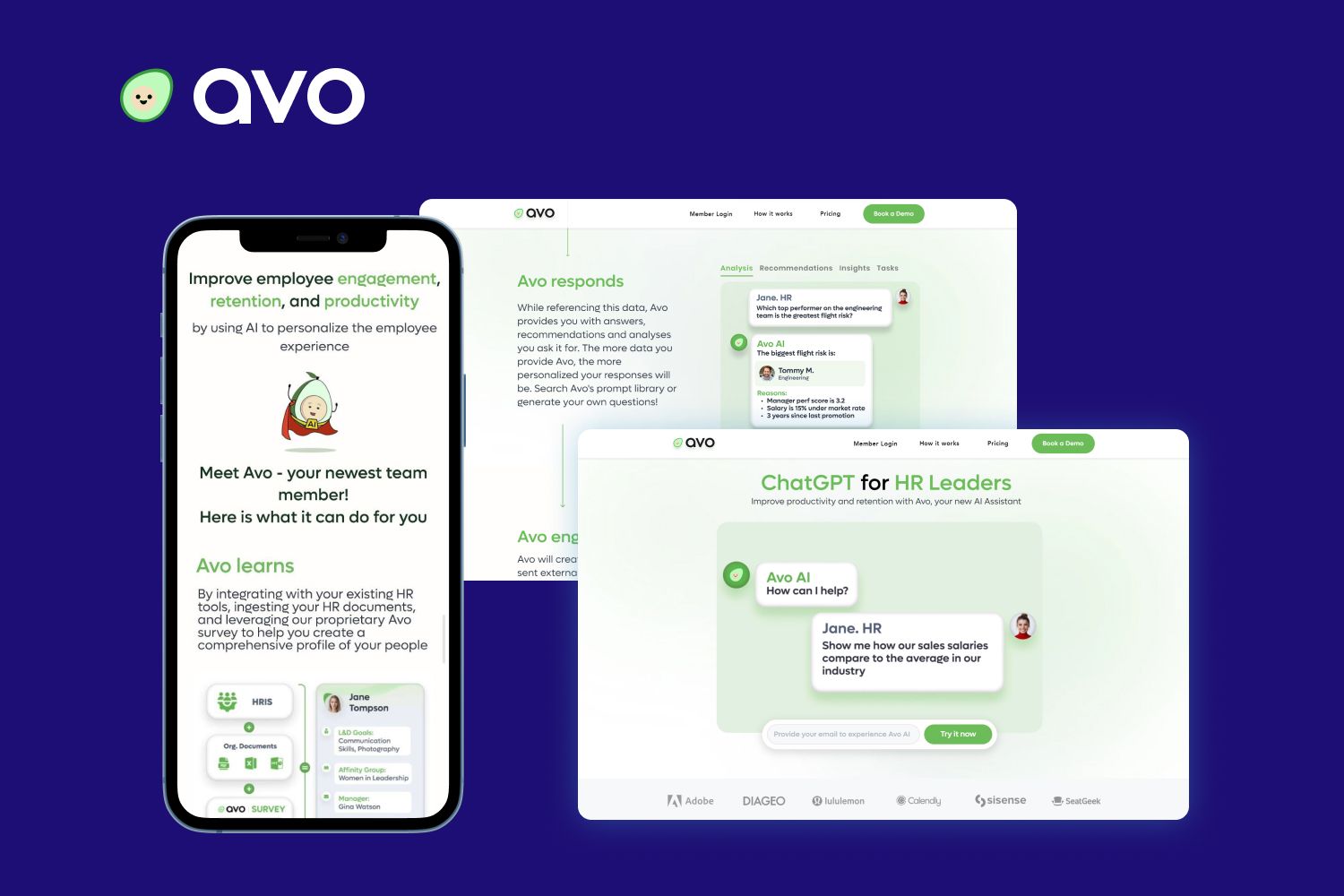 The third case study brought significant innovations in food supply chain management. Working together with the client's team, we created Opply, an innovative global supply chain management tool, that provides a holistic and user-friendly experience for suppliers and buyers.
Being a breakthrough all-in-one supply management platform, it addresses the complex needs of a large, diverse network of over 1.2 million sellers and buyers every day, efficiently handling the supply chain management for over 25 million goods brands presented on the platform, and this number continues to grow. 🔽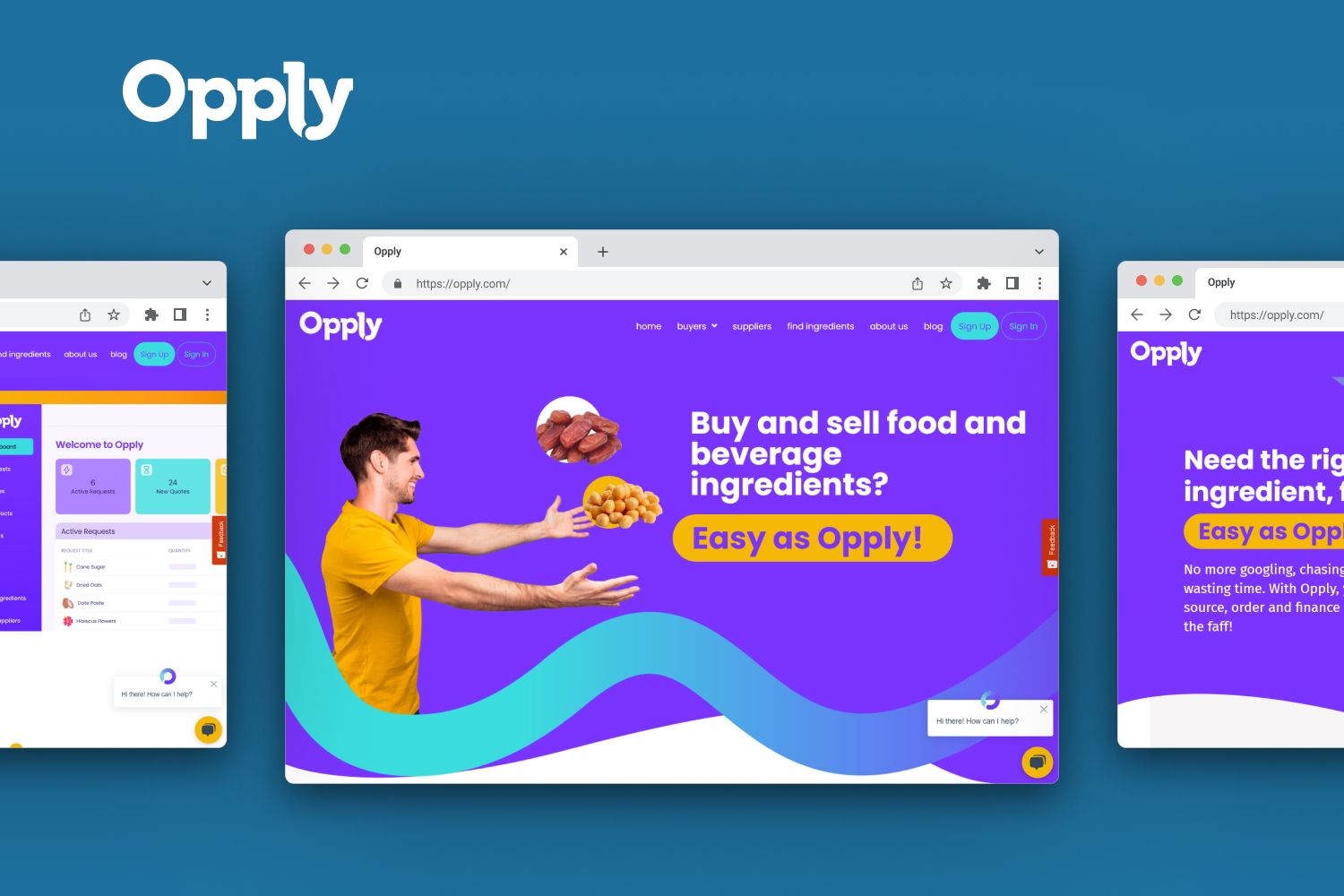 And the last case study for this moment is a unique booking app development project, during which we created a top-tier all-in-one ticketing application serving customers throughout Europe.
Combining a deep understanding of the traveling industry with state-of-the-art technologies, we successfully designed a contemporary, visually appealing booking website, which maintains a history of ticket purchases, and recent destinations, and offers personalized recommendations to more than 1000 daily platform users. 🔽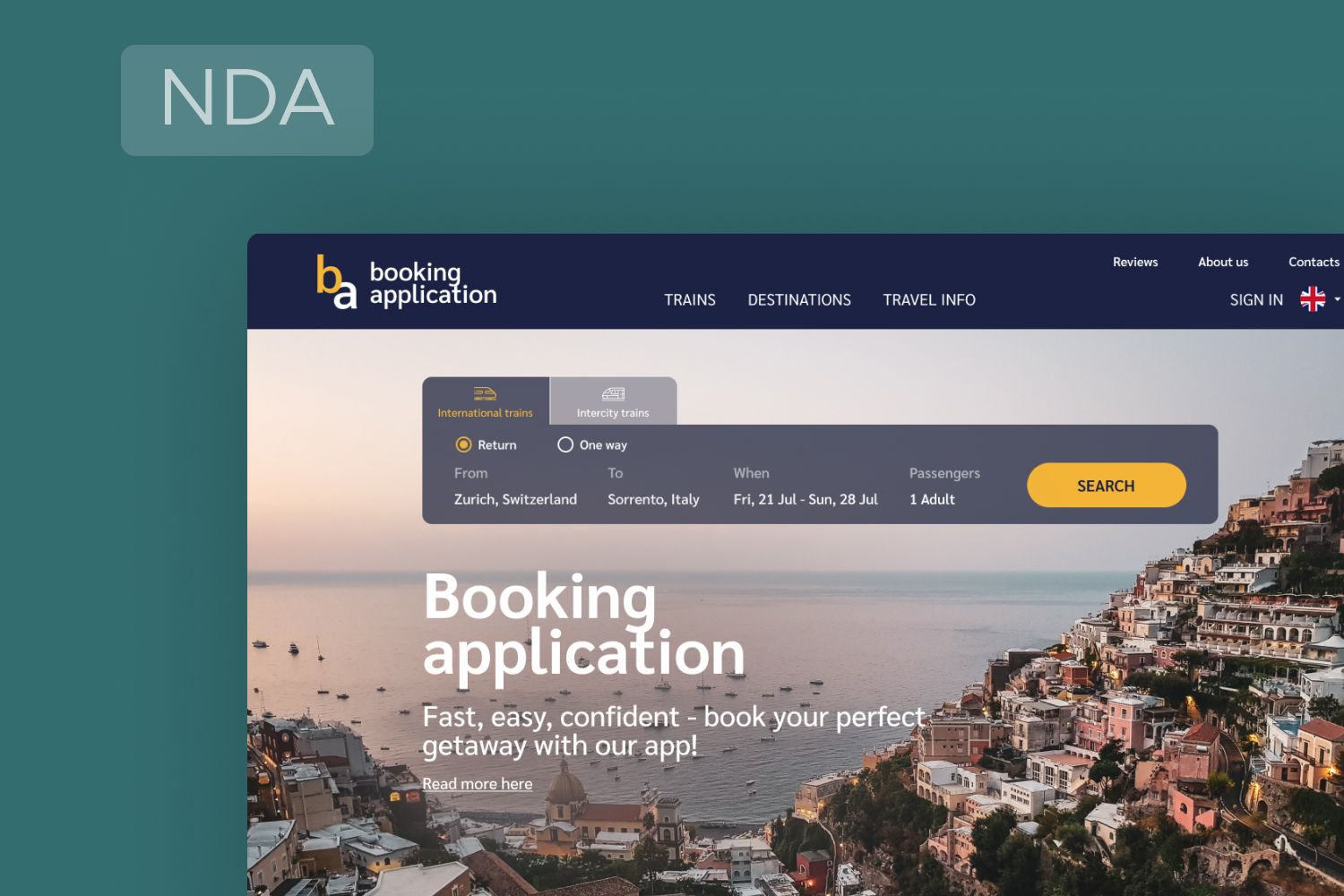 Dive into our collection of case studies and discover how custom software development propels growth across various sectors and niches. Click on previews for a comprehensive look at each successful journey!
We Held an Interview With Our Cloud Solutions Architect
This summer, we're continuing to show you the people standing behind the custom software development wizardry at Fively. And this time we're proud to share a fresh interview with our Top Cloud Solutions Architect - Kiryl Anoshka!
Kyril's story is more than just tech - it's about finding balance in life and using that harmony to fuel growth. Whether it's building brilliant serverless architecture, spending cherished moments with his 2-year-old daughter and family, or channeling tranquility from his cherished role as an Elder in the Warsaw Church, Kyril believes in nurturing the soul to power the mind.
His secret recipe? A blend of love, faith, and tech. Dive into the interview to learn more about his journey, his management style, professional tips, and how he stays driven in this fast-paced, hi-tech world. Be ready to be inspired!
We Released 2 More Website Pages Showing Our Expertise
Throughout this summer we continued to work hard on redesigning our website, 5ly.co. We're thrilled to announce that we've completed the redesign of 2 additional web pages, each one shedding light on our diverse technical proficiencies and the depth of our expertise in various business niches.
First, is our Media & Entertainment Development page. This page illustrates how we breathe life into the media and entertainment industry through cutting-edge technology. It showcases how our tech solutions enhance user engagement, providing superior content management and revolutionizing the way audiences interact with media and entertainment.
Next, we have our Application Modernization page. Here, we've laid out our comprehensive approach to modernizing legacy business applications. This includes everything from improving the UI/UX design to updating the underlying code and migrating to modern platforms. It's all about ensuring your applications not only meet today's business requirements but are also future-proofed against upcoming industry trends and changes.
📱 Media and Entertainment Development
Feel free to check them out to know more about our custom services and stay tuned as we continue to unveil more exciting updates on our website!
We Share Rare Exteptise on AI-Based Medical Apps, Fintech and eCommerce Solutions, and Decision Intelligence
In our blog, we continue to unpack the wealth of technical knowledge and invaluable business acumen from our CEO, Alexey Kalachik, and leading marketing specialist, Vsevolod Ulyanovich.
Lately, they've delved into the nuances of eCommerce development, explored the promises and perils of AI threats, illustrated the revolutionary role of AI in healthcare, and navigated the intricate world of Fintech solutions development. Their expertise touches on key aspects of each sphere, providing an in-depth understanding of these topics. Don't miss these insightful pieces - click the links below to read more!
🎯 11 FinTech Software Development Companies to Consider in 2023
☁️ Cloud Application Development: Trends and Innovations
🌟 12+ Key Elements of a Successful Ecommerce Website
❤️ AI Development in Healthcare: Revolutionizing Treatment and Patient Care
📊 Decision Intelligence: Leverage the Full Power of Your Data
🍀 Artificial Intelligence: A Potential Threat or Solution for the Sustainable Environment?
🤝 Team Augmentation in Web Development: An Overview of Benefits and Success Stories
Elon Musk Announces X AI - the Greatest Company of All Times
Let's proceed now with the IT industry news: Elon Musk announces the debut of a new artificial intelligence company, xAI, "the greatest company of all times", which aims to discover how the Universe was created.
The xAI squad comprises seasoned experts hailing from distinguished tech powerhouses like DeepMind, OpenAI, Google Research, Microsoft Research, Twitter, and Tesla. It appears Musk is gearing up xAI to vie with prominent players in the field, such as OpenAI, Google, and Anthropic, creators of well-known chatbots like ChatGPT, Bard, and Claude.
We asked Vitali Bahdzevich, our senior full-stack engineer, to share his thoughts on this impressive news in the AI field:
McKinsey: 30% of Work Can Be Automated with AI
McKinsey states that up to 30% of work can be automated due to the extensive use of AI. The most significant transformation is anticipated in the STEM (science, technology, engineering, and math) field, where the potential for automation could escalate from 14% to 30% of work hours by 2030.
Also, substantial leaps are projected in the fields of education and training, creative and arts management, as well as business and legal automation. We asked out major Product and Project Manager, as well as Presales Specialist, Hanna Boychenko, to comment on this threat from her professional point of view:
ChatGPT Can Now Remember Who You Are and What You Want
One more piece of news connected with artificial intelligence: it's becoming smarter. For example, ChatGPT can now remember who you are and what you want, so that you can type less every time you interact with the tool.
This ChatGPT's latest feature is called "custom instructions". This innovation aims to reduce your typing efforts by providing a space where you can relay your preferences and information that the chatbot should always remember about you, like profession, style recommendations, age, etc.
Currently in its beta phase, this feature integrates seamlessly across all platforms where ChatGPT operates and promises to be especially useful on mobile devices. Here's what Product Marketing Manager at DogQ no-code testing tool, Arina Lukashik, comments on this new feature:
TikTok Plans to Outperform Amazon with TrendyBeat Provider
And interesting news from the eCommerce field: TikTok plans to outperform Amazon with a new in-app "Trendy Beat" shopping section where it is offering products for sale that are shipped and sold by a subsidiary of its parent company, ByteDance.
The feature is currently under trial in the U.K. and presents a selection of popular items spotlighted in trending videos, such as ear wax extraction tools. This development signals TikTok's intent to compete with major retail entities like Amazon and Shein and indicates a pivot from its existing e-commerce strategy, primarily embodied by the TikTok Shop marketplace.
As statistics prove, social commerce is gaining momentum, and its revenue is predicted to grow up to 6,244 billion US dollars by the end of 2030.
We decided to consult with our Business Development Specialist, Vlad Bondar, whether new TikTok's eCommerce strategy can really outperform marketplaces like Amazon. Here agreed that this social commerce strategy has great potential, however, "the success of such initiatives depends on factors like user adoption, trust in the platform, and the ability to provide a smooth and reliable shopping experience."
By the way, as eCommerce development industry leaders, we manage an eCommerce community on Linkedin - it's already more than 500 followers, and we publish there fresh content and advice on successful sales strategies every day. Don't hesitate to subscribe!
We Had an Unforgettable Team Buiding Adventure!
And one more piece of news from our company life! In the middle of the summer, we took our passion for code and creativity from the office to the great outdoors for an unforgettable team-building adventure!
There's something incredibly bonding about sharing stories around the campfire, sleeping under the stars in tents, and paddling down the river in kayaks, helping each other end enjoying the moment. Our love for nature and outdoor thrills has only grown bigger, and now we're looking for more chances to push our limits and come a little closer to each other, where the Wi-Fi is weak but the connection is strong!
***
Thank you for reading out monthly digest! We take inspiration from everyday development challenges and never stop looking for astonishing technological breakthroughs, so stay tuned and let's go to the new peaks together!
🚀 See you next month!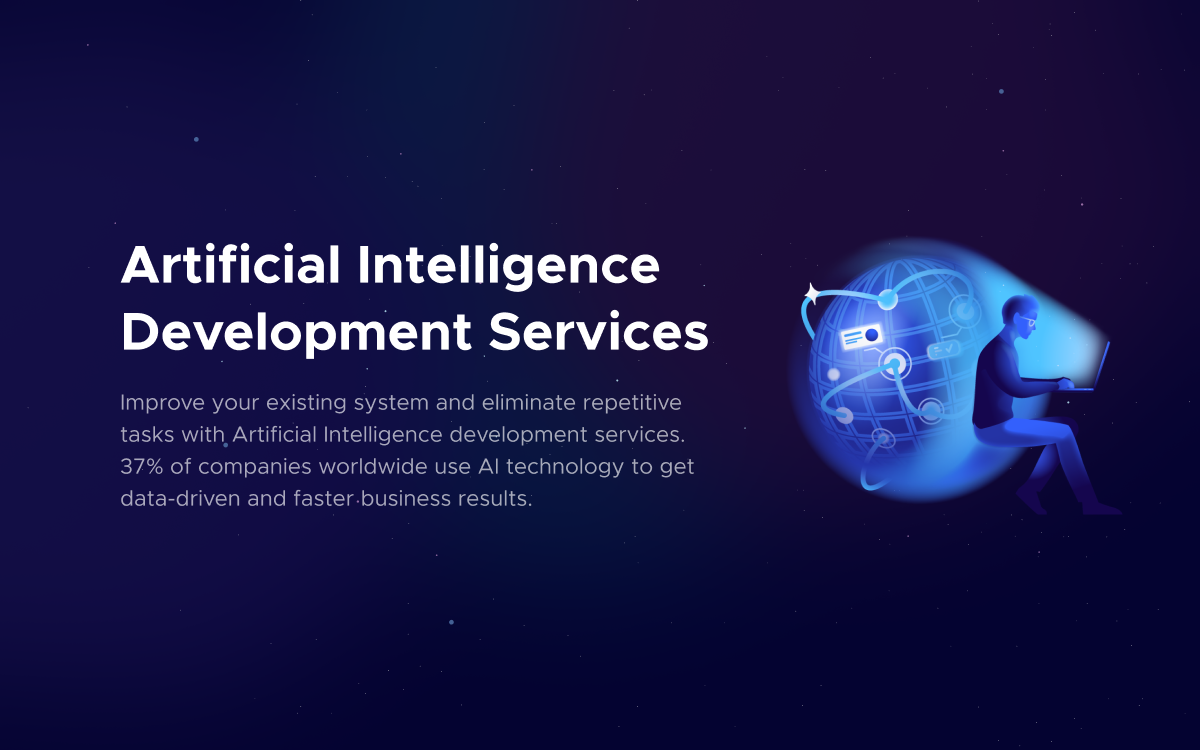 Need Help With A Project?
Drop us a line, let's arrange a discussion