12+ Key Elements of a Successful Ecommerce Website
Unlock the secrets to building a thriving online store by incorporating these 12+ key elements into your e-commerce website today.
Which core elements of e-commerce do successful e-commerce websites prioritize? If you ask most successful online businesspeople, the elements they value most are 3: Top-notch customer experience, seamless back-end integration, and foolproof digital marketing. Those 3 elements are the foundation of online brand reputation, brand awareness, lead generation, and conversions.
What about e-commerce statistics? According to Forbes, 1 in every 5 shoppers make their purchases online. The online marketplace is also expanding. Forbes projects that global e-commerce sales will grow by 10.4% in 2023, hitting $6.3 trillion by the end of the year. This figure will grow further to over $8.1 trillion by 2026. If you own an e-commerce business, or if you're about to hop on the e-commerce train, these stats are speaking to you: E-commerce is growing and so should your business!
How can you optimize the 3 core e-commerce elements for online business growth? To answer this question exhaustively, we have narrowed it down to 12+ specific elements that make up the 3 broad elements, telling you why each one of them is important for e-commerce growth.
Read on to discover the key e-commerce components to prioritize when building a successful e-commerce website.
Key E-Commerce Elements: What Makes A Good E-commerce Website?
Your online store's customer experience, back-end integration, and digital marketing will improve substantially when you prioritize these 13 elements of e-commerce during e-commerce development:
1. A User-friendly Interface
First off, user-friendliness extends beyond a functional interface. You have to get everything right on your website from the words, colors, fonts, graphics, and page layouts to attract the attention of online visitors. It is after commanding their attention that the website's functional and user-friendly interface can convince them to interact with your content and make purchases.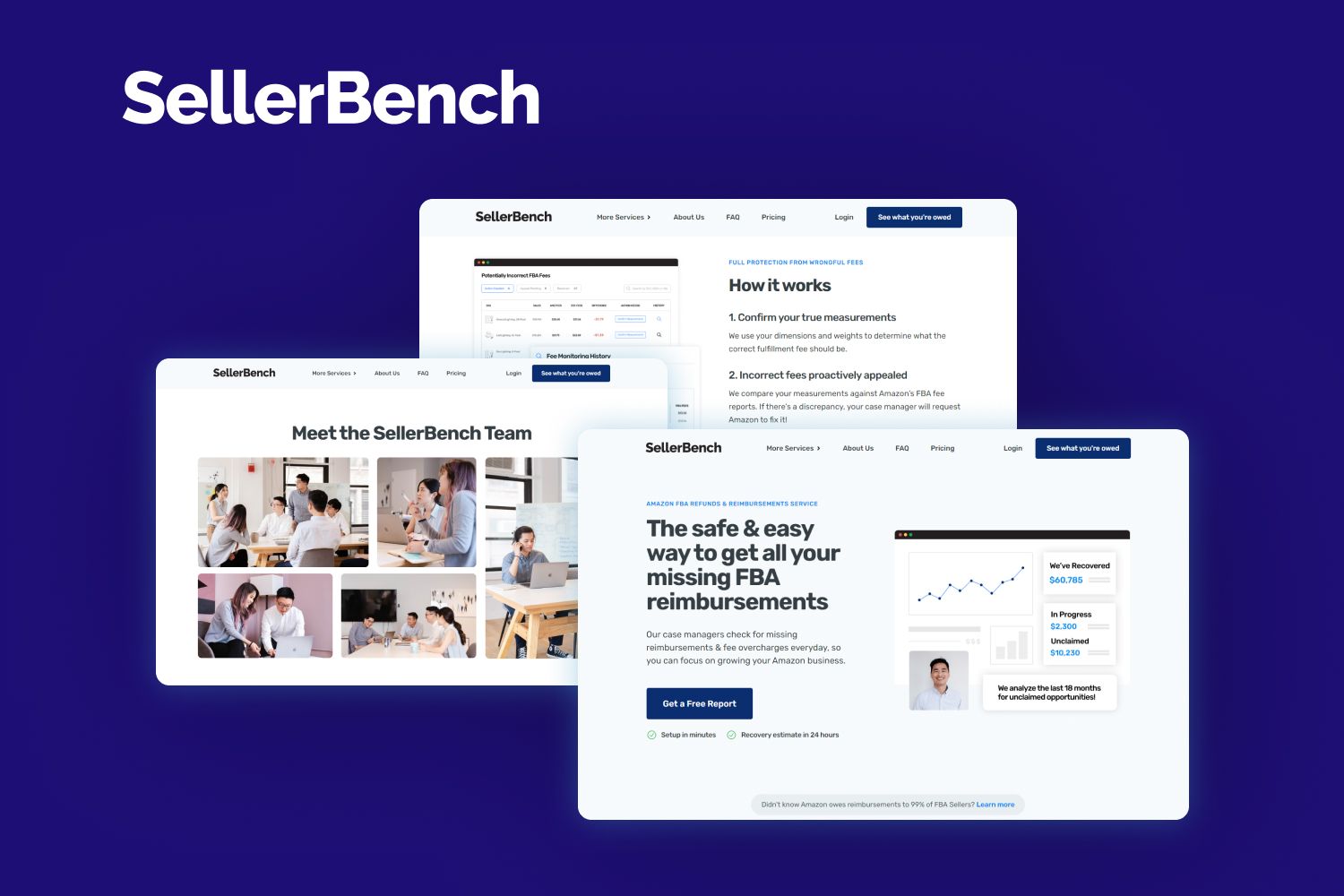 A user-friendly website makes your e-commerce store look good and feel on-brand. Such a website has 3 main characteristics:
a. Accessible on all devices of all sizes.
b. Quick page load time on all devices.
c. Easy to navigate on all devices.
A user-friendly interface is a prerequisite for a successful e-commerce website because it:
Boosts your visitors' page experience, which is an important ranking factor in Search engine optimization (SEO).
Increases the average time spent on your e-commerce store.
Ensures that visitors get what they need on your website, which boosts your business credibility and reputation.
Builds customer loyalty. Customers who get an impeccable experience on your website are likely to come back for more.
Improves sales. Some customers will hover around a functional website just for fun, not necessarily out of the need to make a purchase, but that's how they spot something they like and eventually convert.
Bottom line: You will only succeed in e-commerce with great store design. A functional and user-friendly store design is what will capture users' attention, build your business credibility, and get you on a growth trajectory in the mobile commerce market. Check out these eCommerce platform development examples for inspiration.
2. A Responsive Design
Shoppers accessing your website from mobile devices won't appreciate extra work (such as zooming and scrolling) just to access the navigation menu. That's why building a successful e-commerce site includes ensuring that its design is responsive on all screens, big and small. Images, graphics, grids, layouts, etc. should be flexible enough to respond and resize automatically to a user's preferences or device.
A responsive e-commerce web design has these key characteristics:
a. Adjusting screen resolution.
b. Automatically adjusting images.
c. Custom and flexible layout structures.
d. Have both touchscreen and cursor functionality. When making an e-commerce website, you must appreciate the reality of some laptops and desktops having touchscreen capabilities.
3. Intuitive Navigation
Clients want to access relevant items in your online shop quickly, make their purchases, and move on to other aspects of their lives and livelihoods. They have no time to waste getting lost in a messy, cluttered website. That's why smooth and intuitive navigation around your online shop is paramount for a great user experience.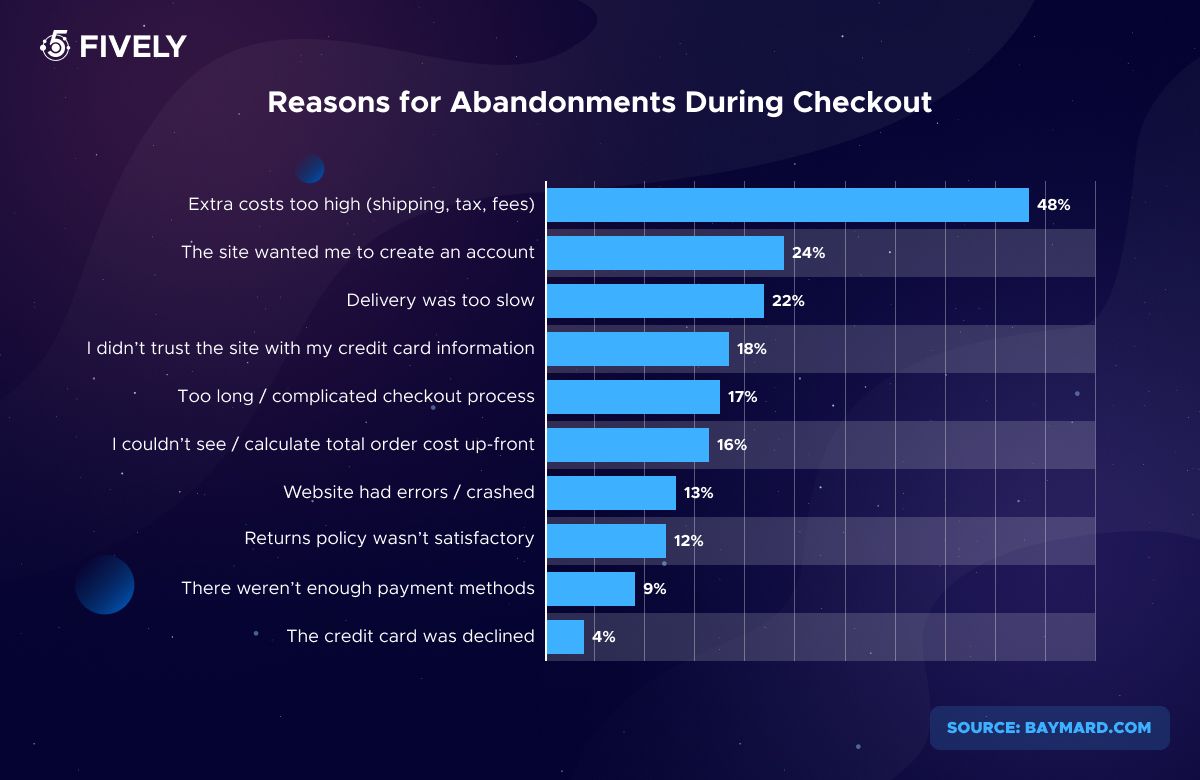 A successful ecommerce site prioritizes intuitive navigation in the following ways:
a. The navigation menu is strategically placed and given prominence on all devices. The navigation menu is one of the most critical components of e-commerce; it's the map that guides users through your site's most important elements. If potential clients can't find it immediately they come to your online shop, most will opt to leave and explore other options.
b. The navigation menu is consistent, clear, and reliable on all pages- It doesn't keep disappearing or relocating from page to page.
c. The menu has a clean and simple design. It's attractive and outstanding to the eye, especially on the homepage. Using the navigation menu and including some of the best practices on the homepage should be particularly emphasized to create a seamless and intuitive user experience right from the start of their journey on the e-commerce site.
d. The menu establishes a logical and consistent hierarchy of pages. It should organize pages and product categories so clearly and logically that visitors don't struggle to make sense of your site information. It also should make it easy for search engine algorithms and crawlers on your site to understand what each page is about. This is good for SEO.
e. The menu provides clear and descriptive labels for each product category, making it easy for clients to scan through the catalog for the products they need. It should make it convenient for repeat customers to discover new products, without breaking their pre-established sense of familiarity.
4. High-quality Product Images
High-quality product images are part of e-commerce essentials for many reasons.
First of all, with the rise of social media, people no longer want to read long texts unless they have to. We now want to consume information through visuals, notably images & short videos.
Secondly, studies confirm that images are better than text at conveying messages. The human mind processes images 60,000 times faster than text. Using quality images on your site allows you to communicate more clearly and intimately with potential customers.
Thirdly, studies show that high-quality images on e-commerce sites increase your content's shareability by 40%, minimize product returns by 22%,  and increase customer engagement by 650%. Quality images also reduce bounce rates (how quickly a user quits a website) by enhancing customer engagement, consequently improving the reputation of your e-commerce business.
Lastly, quality images are good for SEO. Search engine bots interpret a low bounce rate as a vote of confidence by internet searchers, so they show your content to more searchers.
This is how successful ecommerce sites utilize images for higher customer engagement and conversions:
a. They write SEO-optimized image tags, captions, image descriptions, alt text, and other textual contexts for each image. They do this by including primary keywords in the textual context of each image. This makes it easy for search engine bots to read and make sense of each product image. Without the tags, alt text, image description, etc., the bots can't tell two images apart.
b. They resize & optimize images from high-resolution originals, so they don't lose quality after uploading. You can use image/video optimization tools to manage the visual quality, height, width, image format, and compression settings of your product images before posting.
c. They optimize product images for high pixel density displays (more pixels per inch), the result being high-resolution images. This is the quality that smartphone users demand.
5. Detailed Product Descriptions
Product descriptions on a website of e-commerce ought to be strategic, branded, specific, and helpful. Generic and stale descriptions will get you more abandoned carts than conversions. Each product description should go beyond describing the features and benefits of the product. It should acknowledge customers' pain points and explain why it's the best product for alleviating those pain points. In a nutshell, the description should provide customers with sufficient product information to aid their decision-making process.
Unlike in physical shops, online shoppers don't have the privilege of interacting with a product or a store attendant physically. They depend entirely on the product description for information throughout the buying process. If the product description is poorly done, clients can end up buying the wrong product, which leads to frustrations, product returns, and lost business leads. Also, substandard product descriptions will attract lots of follow-up questions from shoppers, which means more time wasted answering those questions.
What's more, if you can't reply to follow-up questions fast enough, customers are likely to get annoyed and abandon their cart.
How to have a successful e-commerce website with strategic product descriptions:
a. Figure out your target demographic and define each product's buyer persona. Define the buyer's age, location, gender, and other defining factors.
b. Figure out the specific buyer persona's lifestyle, interests, and needs. If you sell baby items, for example, your buyers are new parents (mostly new moms). Your descriptions should connect with them emotionally and appeal to their interests.
c. Research the target demographic's main FAQs and try to answer as many as possible through the description. Most FAQs require basic information e.g. the product's place of origin, whether the materials are recyclable, the product's eco-friendliness, usability, best care practices, etc.
d. Use a professional tone and voice as per your established brand personality. Have fun with descriptions, but don't compromise on professionalism. Keep your language accessible and cohesive.
e. Include keywords that define the product and make it easier for search engines to decipher what the product is all about.
6. SEO Optimization
On-site search engine optimization (SEO) is critical for e-commerce success. SEO for e-commerce tells Google and other search engines that their searchers could find value in the products or services that you sell. As such, search engines make your web pages more visible in their search engine results pages (SERPs). More SERP visibility gets your site more traffic and more opportunities for generating new leads.
When in need of the things you sell, internet searchers type in a wide range of keywords and keyword phrases on the Google search bar. These keywords are closely related to your products. An SEO expert can help you optimize those keywords across your website, which improves the site's chances of ranking high for those keywords. But keyword optimization is just a small part of a much wider SEO puzzle. Remember that your competitors are also optimizing their platforms for more visibility. The competition is fierce out there. Your site must have a strong SEO strategy for it to stand out.
Here's how to create a successful e-commerce website with an outstanding SEO strategy:
a. Invest in keyword research tools and use them to research the most appropriate keywords to use for specific products and the industry as a whole.
b. Optimize those keywords for your site's headlines, metadata, product descriptions, etc. Every product you sell and each page on your site should be optimized.
c. Optimize navigation structure for optimal user experience. We have already discussed how this can boost your SEO.
d. Optimize the home page by adding a homepage SEO title tag, homepage meta description, and publishing precise & helpful content. The homepage is a map that should guide new visitors around your website.
e. Create a blog section and optimize them to complement the homepage. Be sure to post blog posts that answer shoppers' questions and address their pain points.
f. Focus on image optimization. First, ensure that images are of top quality. Secondly, post different angles of each product to aid clients' decision-making process. Thirdly, name each image correctly and add its alternate attributes for easy identification by SEO algorithms.
g. Optimize videos too. Video testimonials and educational "how-to" videos give your e-commerce business more authenticity, which is a boost for your SEO.
h. Through guest posting, create backlinks for e-commerce. Building backlinks from high-quality, authoritative e-commerce sites earns your site the much-needed attention of search engines.
i. Enlist the services of SEO companies. A simple search will give you many SEO companies in your location to choose from. Most SEO agencies build e-commerce websites from the ground up.
j. Use paid search to complement organic SEO.
k. Check out leading e-commerce sites and your direct competitors' e-commerce SEO strategies regularly. This will give you invaluable insights into where the industry is headed. You can then use such insights to tweak your strategy and outwit the competition.
7. Secure Payment Options
Your online store collects clients' credit card and other financial information when processing online payments. You, therefore, need a secure payment system that protects that information from unauthorized access and fraud. Overall, you need to build an e-commerce website that protects any personal information that you may collect from clients at different stages of their shopping process. This includes their location, contact information, and other personal details that could help you improve marketing and customer experience.
How to make a successful e-commerce website with secure payment systems:
a. Only collect the client information that you need for improving your e-commerce marketing and customer experience. Don't store information without a clear purpose or plan of how you intend to use it. By so doing, you limit the amount of data that spies can steal in case of a leak or a security breach.
b. Streamline your entire checkout process to give clients the freedom of checking out without having to create an account. Clients who volunteer their data willingly are easier to reason with in case of a data leak.
c. Build your e-commerce website with an SSL (Secure Sockets Layer) certificate. An SSL certificate encrypts data and protects it from data spies as it moves between your website and the server.
d. Work with a payment processor that uses Transport Layer Security (TLS) for another layer of data encryption.
8. Customer Reviews and Ratings
Customer reviews, testimonials, and ratings are critical e-commerce components because of one key reason: Their impact on customers' decision-making process is monumental. According to a study published by the National Library of Medicine, 93% of clients only make their purchase decisions after going through reviews and testimonials of other users. You, therefore, need to request your happy clients to share their reviews with you, both in text and video testimonials, and then post them on your website.
You need to incentivize clients, through discounts and gifts, to review your products on social media and other online review sites. Good reviews should be insightful, honest, authentic, and warm. You must resist the temptation of writing the reviews yourself or altering the reviews clients share with you. Clients will easily see through your dishonesty and that will be counterproductive. The best practice is to guide clients on how to write good reviews, but don't do it for them.
When creating an e-commerce website, be sure to include review channels across the buyer's journey. You can create forms where clients drop their reviews, complaints, and suggestions before leaving the website. Another way is to call customers for after-sale services and requesting them for testimonials at the end. The easiest and most effective way of collecting reviews, however, is installing an in-house review management platform such as this Marketplace Development Solution. The platform enables you to automate review requests via automated emails with feedback surveys.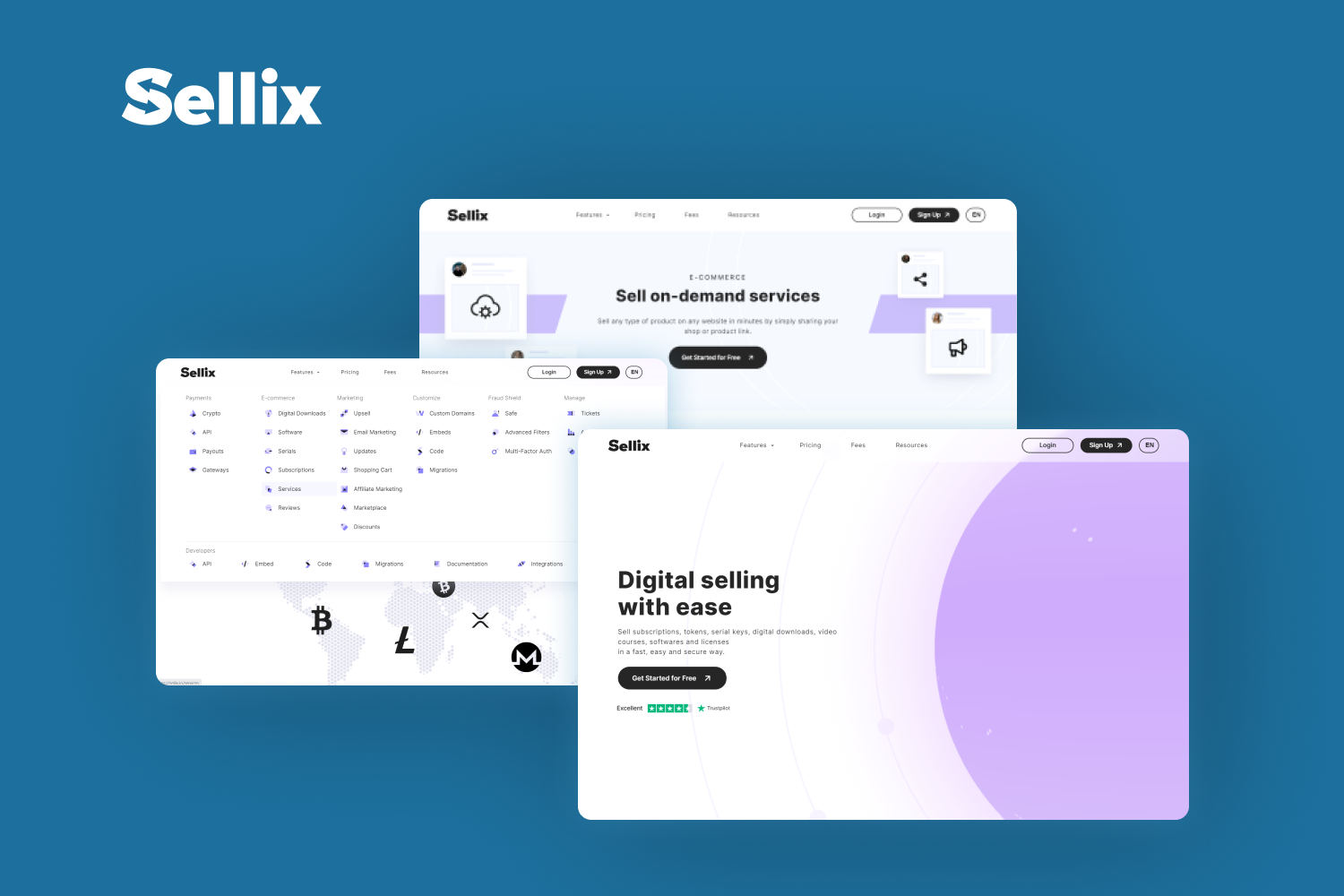 9. Effective Search Functionality
An e-commerce website design that prioritizes effective search functionality has two main benefits:
a. It helps you understand your target audience better. Visitors type in keywords on the search bar whenever they're searching for products on your e-commerce store. These keywords give you invaluable insights into who makes up your target audience and what they're looking for.
b. A good site search speeds up customers' shopping journey, which minimizes frustrations and enhances customer experience.
What makes a good e-commerce website with regard to search functionality? Here are some of the best practices:
a. Position the search box in such a way that it's the first thing visitors see when they come to your e-commerce site.
b. Be consistent with the design, colors, and fonts on all menus across the website. That makes it easy for visitors to spot the menu when they move across pages.
c. Utilize AI and machine learning for a seamless customer experience. AI-driven site search is a powerful component of e-commerce because it delivers intelligent search results, which boosts e-commerce conversions and revenue. AI and Machine learning use their natural language processing capabilities to understand clients' search intent and consequently provide the most relevant search results.
d. Design your search functionality for both desktop and mobile devices, particularly smartphones and tablets. We mentioned this when discussing the need for using responsive design,
With Modern ecommerce frameworks, the entire process of building an e-commerce website is a breeze. This extends to the process of creating an effective search functionality. You have no reason whatsoever for having a lackluster search function on your e-commerce.  
10. Clear Call-to-action Buttons
Development of a successful e-commerce website includes creating a clear and persuasive call to action for each page. Call-to-action buttons are advanced web features designed to encourage clients to expedite their purchase decisions.
Pro tip: It is easy to make an ecommerce website from scratch- complete with call-to-action buttons- with Marketplace Development services.
11. Personalized Recommendations
We mentioned earlier that your site's search function can give you invaluable insights into who makes up your target audience. These insights give you a pretty good idea of which pain points your visitors needs solutions for. Successful e-commerce sites use these insights to personalize product recommendations for repeat customers, which opens up a window for both up-selling and cross-selling.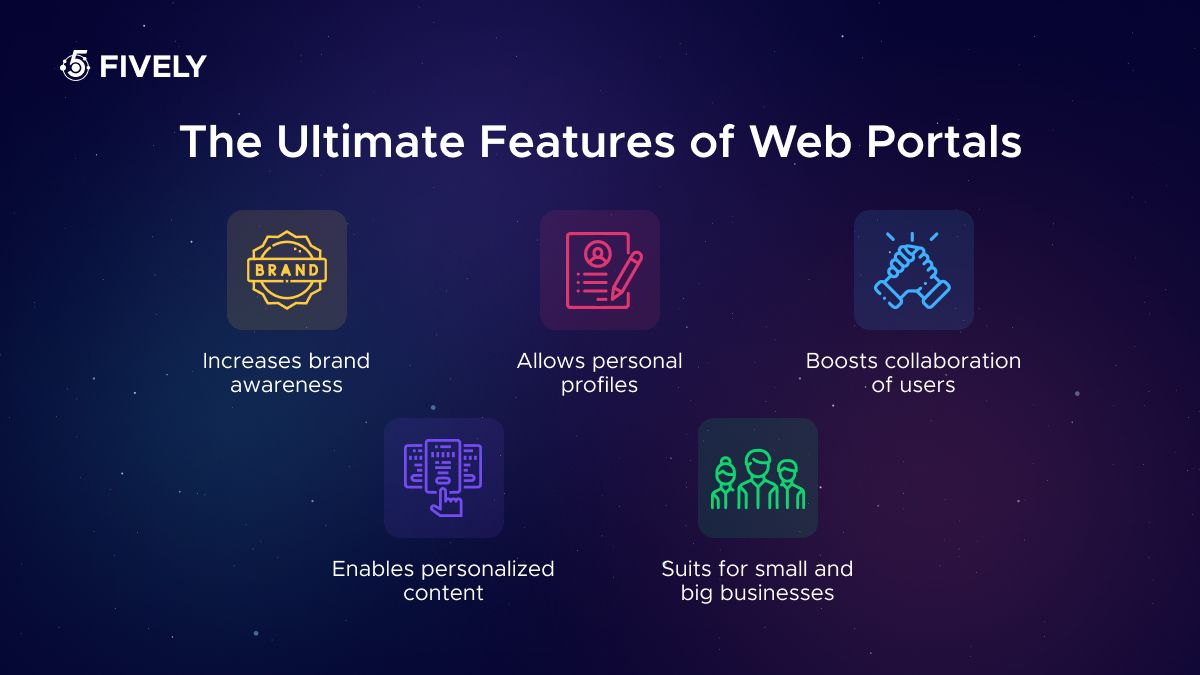 With a client's contact information, you can send them personalized recommendations via text or email. That's why you need a web portal for customers to conveniently share their contact information. If you don't have one, it is paramount that you hire web portal development solutions to create the portal for you. It is also advisable to invest in a PWA (Progressive Web App). A PWA allows you to recommend products and send marketing content to clients via push notifications on their smartphones.
12. Social Media Integration
Creating an e-commerce website for your online business doesn't eliminate the need for social media presence. Social media platforms such as Facebook, Twitter, Instagram, etc. will help you engage potential customers, build brand awareness, create social proof, drive web traffic, and generate more sales. You can also use social media:
a. As a means for expanding your omnichannel capabilities; as an extension of your e-commerce website. This is where you sell products or provide pre/post-sale services to customers directly on social media.
Note: According to Statista, the value of social commerce sales is forecasted to grow to USD$ 2.9 trillion by 2026, up from USD$ 992 billion in 2022. Also, omnichannel shopping will potentially boost your customer retention rate to 89%, up from 33%.
b. For connecting, engaging, and building relationships with customers.
c. For gathering insights about your target market.
d. For collecting reviews and testimonials from past customers.
e. As a marketing tool where you, for example, share user-generated content with the world, in a bid to build a community around your brand.
13. Robust Customer Support
The primary purpose of building an e-commerce site is to have a platform for meeting new clients as well as nurturing & supporting existing customers. It, therefore, goes without saying that robust customer support is a key element of a successful e-commerce business. Customers will land on your website in search of not only the products you sell but also to give feedback, share insights, find answers & clarifications, and do some bit of window shopping. You and your team must be always prepared to handle the questions and requests that potential clients throw at you.
Conclusion
If you're involved in the world of e-commerce, you must pay close attention to these and other key elements of e-commerce. Remember to have a goal and purpose for each element that ties back to the brand identity you've created for your online business.
Need Help With A Project?
Drop us a line, let's arrange a discussion