Team Augmentation in Web Development: An Overview of Benefits and Success Stories
Pros, cons, and best practices of team augmentation in web development
The juggernaut of tech giants sweeps away businesses, leaving them no chance to show their first leaves. With the need for quality web apps to run businesses successfully, the path towards bloom and growth turns into an arduous labyrinth full of snares.
But have no worries: team augmentation will remove one of the salient problems from your journey and become a solid foundation for a lucrative endeavor.
"Easier said!", you might say, and, being part-time mind readers, we've already prepared the article for you to work out a wise, based on your needs and budget, approach towards finding exceptional IT professionals to join your team.
Let's delve into it together and first find out what staff augmentation is and its alternatives!
What Is Resource and Staff Augmentation, and Other Ways to Hire Developers
Staff augmentation means that a software development company will, well, augment your team with additional members who'll be responsible for building or updating your app.
It can be developers proficient in .NET, UX/UI designers who'll tailor a special design pattern for your web platform, or even project managers. The number and scope of expertise of the hired members depend on your project and budget constraints. Moreover, there's no need to worry about their vacation pay or retirement funds, as it's the provider who covers them.
Studies show that companies that hire full-stack developers experience a 60% increase in productivity and a 40% reduction in development time. Don't miss out on the opportunity to accelerate your online growth - hire full-stack web engineers today!
This approach differs from the one called "IT outsourcing". It's for those who don't want to involve their team in the development process and, instead, delegate it entirely to a software development company.
Below are the main differences, but keep in mind that every aspect can be modified according to a specific outsourcing agreement.
Besides, there are 3 more alternatives to team augmentation. You can:
Hire freelancers.
Create an in-house IT department.
Be an IT genius and build an app yourself.
While it's quite evident why it may be too early for your business to build a whole IT department and acquiring the depths of computer science takes too much time, hiring freelancers is often considered a better solution and preferred over augmenting the team.
This option indeed has some pros, but it also comes with some disadvantages. Let's take a look!
Pros:
You're the boss and the one in charge of interviewing, hiring, and allocating tasks.
No commitment; once done, you can shake hands and part ways.
Freelancers are very flexible in terms of time frames, so if your deadlines are tight, you'll probably find an engineer ready to accept the challenge.
Cons:
Being the only boss can be extremely time- and money-consuming.
It can be challenging to choose the right developer if you don't have a relevant background, so you'll have to rely on blind trust in the engineer you hire.
If you're hiring several developers and QAs, you need to facilitate their collaboration with various tools and, well, a positive environment.
They may not provide ongoing support and maintenance unless specified otherwise by the contract.
If it sounds like a good deal to you, go ahead with it! If you're open to other solutions, check out the small breakdown of augmenting your team:
Pros:
A company usually covers the expenses connected to the taxation, training, and retirement benefits for the augmented staff members.
You save money and don't waste time searching for individual specialists and software licensing.
If you have developers on board, you can boost their efficiency with a couple of other IT experts.
Some companies usually give you an opportunity to select and interview new staff members yourself.
Cons:
Security breaches may occur when working with members of an unreliable company.
So, in essence, instead of wasting time surfing through freelance platforms, you can call a company, tell them about your project and the necessary team members, and then let them seamlessly integrate into your company. If you still have qualms, let's take a look at the projects we've pulled off with the staff augmentation model.
2 Stories About How an Augmented Team Ended Up With Great Business Software
We have a bunch of stories about how our staff augmentation services helped businesses achieve high-quality software. Its robust functioning and the fact that the apps we've built perpetually bring in profit are living proofs of the effectiveness of workforce augmentation.
For example, it took us 2 months and 2 developers to accomplish a KnowApp project—a social networking app for iOS. As a part of the Los Angeles-based start-up team, Fively's IT experts helped not only with the development but also handled management, assessed the work scope, and closely communicated with the client's team, proposing the most feasible architecture options. 🔽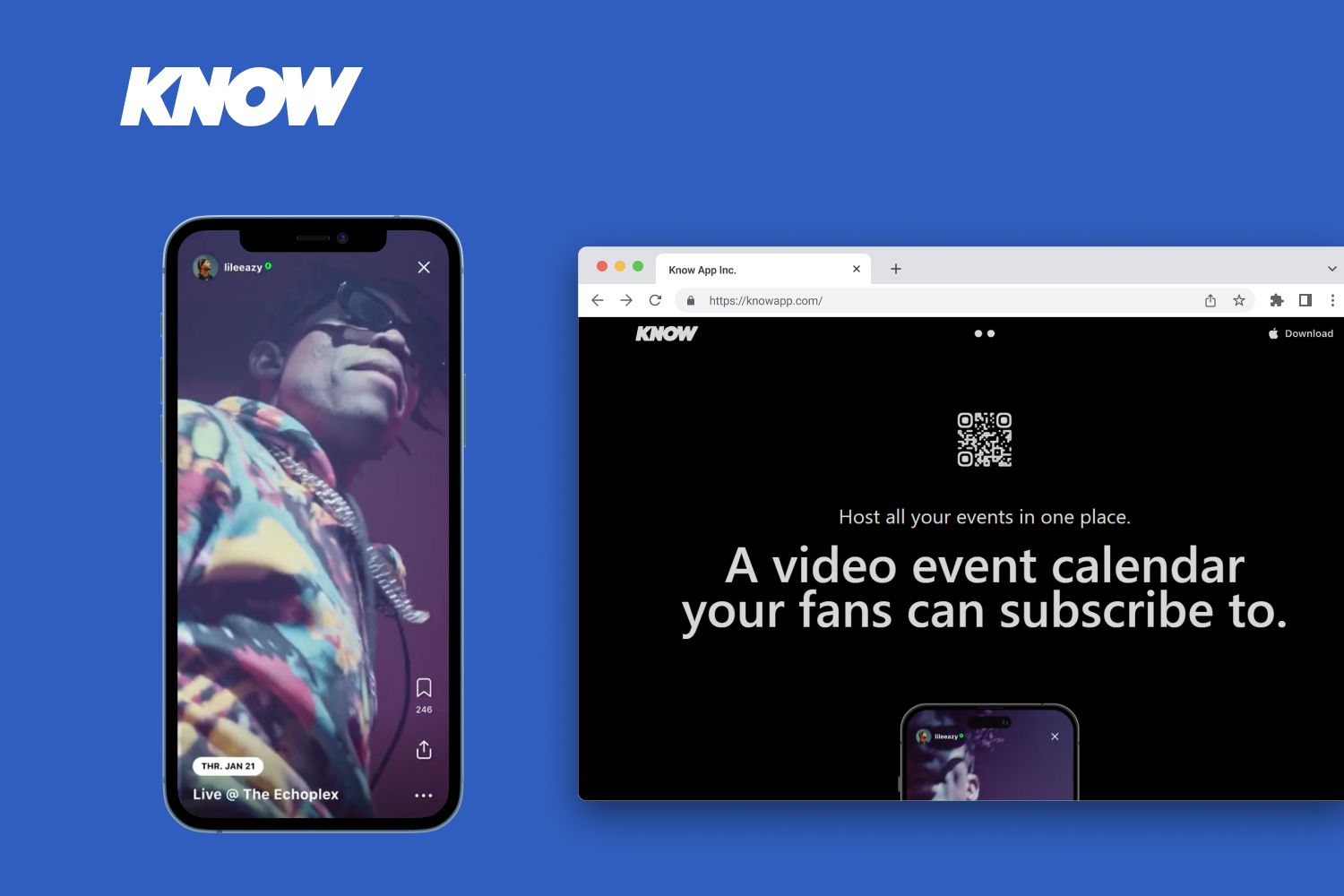 Here, we leveraged Node.js for API development and AWS for cloud storage. All the effort has resulted in a great program for content creators to share video invites with their fan base and broadcast any type of content (webinars, live streams, etc.).
Another fascinating project we embarked on was for Seller Bench, which decided to create a profit recovery platform for online sellers. Seller Bench already had an in-house team that was engaged in front-end development, while the back-end was trusted to us. 🔽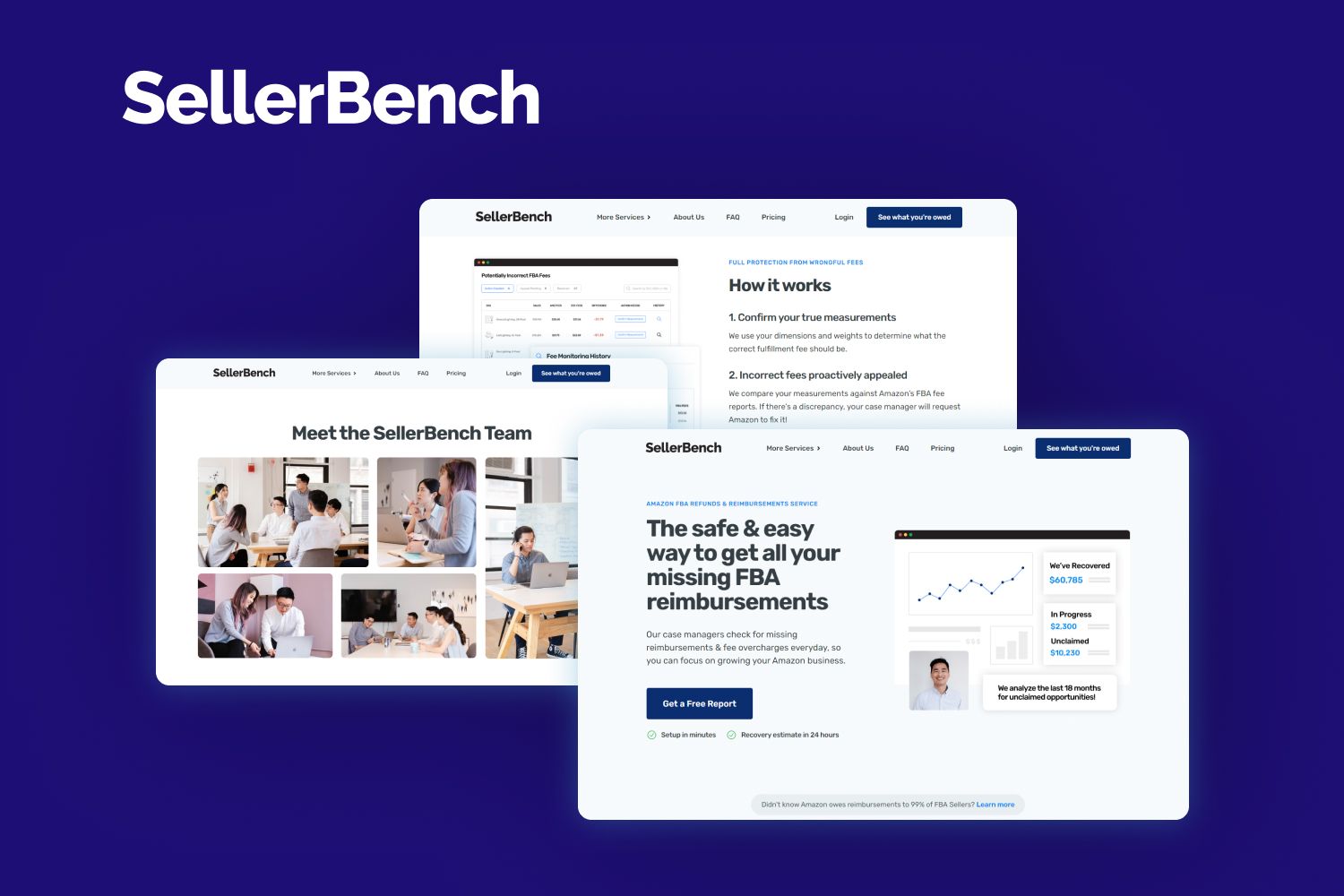 The main aim was to automate workflow for all the tasks connected to the recovery of lost revenue and damaged inventory, and we accomplished it, making the process three times faster than that of competitors. Moreover, we enabled the platform to aggregate information from various sources to provide users with comprehensive financial reviews.
In just 6 months, the platform has been used by thousands of retailers, making it equally profitable for the Seller Bench and eCommerce business owners.
As you can see, staff augmentation services are extremely diverse. You can ask to fortify your existing team with a few new members or hire a whole development team to complete a project. Fively has software engineers, project managers, and designers on board to assist you in any project from Identity-Access Management automation to financial management apps. But those who provide staffing augmentation vary, and even a minor discrepancy in views can put a crimp in the flow of software development.
So, let's cover some aspects to consider before addressing this or that staff augmentation company.
4 Things to Consider to Build an Effective Augmented Team
Today, the market is inundated with offers of IT staff augmentation services, so you have every right to be fastidious. Take into account the following points before finalizing your decision.
Expertise 🧠
Some agencies have developers who work with one technology alone or are experts only in eCommerce platforms. Some have a versatile workforce. Some cater to startups and small businesses, while others work with big corporations. The same goes for industries. Explore their portfolio first to make sure in advance that they have enough knowledge at their disposal to help you achieve a perfect final product.
Communication 💻
You probably don't want to tie yourself in knots a week after a hired developer missed three deadlines. Check reviews and contact previous clients to know for sure that you're on the same page in terms of open communication and transparency.
Culture 🌱
When choosing your software partner, take into account their cultural and linguistic peculiarities. Sometimes, a language barrier or misunderstanding in the mere perception of time frames may occur.
Salary Rates 🌟
Be wary of rates that are too low or too high. Those asking for a pittance may end up working longer on a project and failing to meet your expectations. That's why try to lean towards those who present the most transparent and detailed breakdown of the price or an hourly rate, not a shady amount that popped out of nowhere.
But How Do I Find the Best IT Staff Augmentation Service Provider?
Don't you find that the notion of "the best" is super ambiguous? A generally perceived "best" agency with a portfolio full of stellar projects might not resonate with the philosophy of your business.
Keep in mind that just as in any other field, it's all about people, and the path toward the right decision lies in a complete understanding of your business needs and requirements.
Even though tech-savvies are often mocked for being too nerdy and unsociable, professional software engineers will always be ready to clearly articulate their solutions and be open about their expertise and background.
To ensure that, contact us, and we'll answer all your questions about web developers and other IT specialists we have within our talent pool.
Need Help With A Project?
Drop us a line, let's arrange a discussion