AI Development in Healthcare: Revolutionizing Treatment and Patient Care
Learn how Artificial Intelligence is changing healthcare
Better diagnostics and treatment, effective day-to-day communication with patients, reduced workloads of doctors and other professionals – these and many other effects one can get when using AI in Healthcare.
Artificial Intelligence (AI) helps simulate the process of human thinking and teach computer systems to analyze medical data. Later on, people will use the result of this analysis to make better and faster decisions.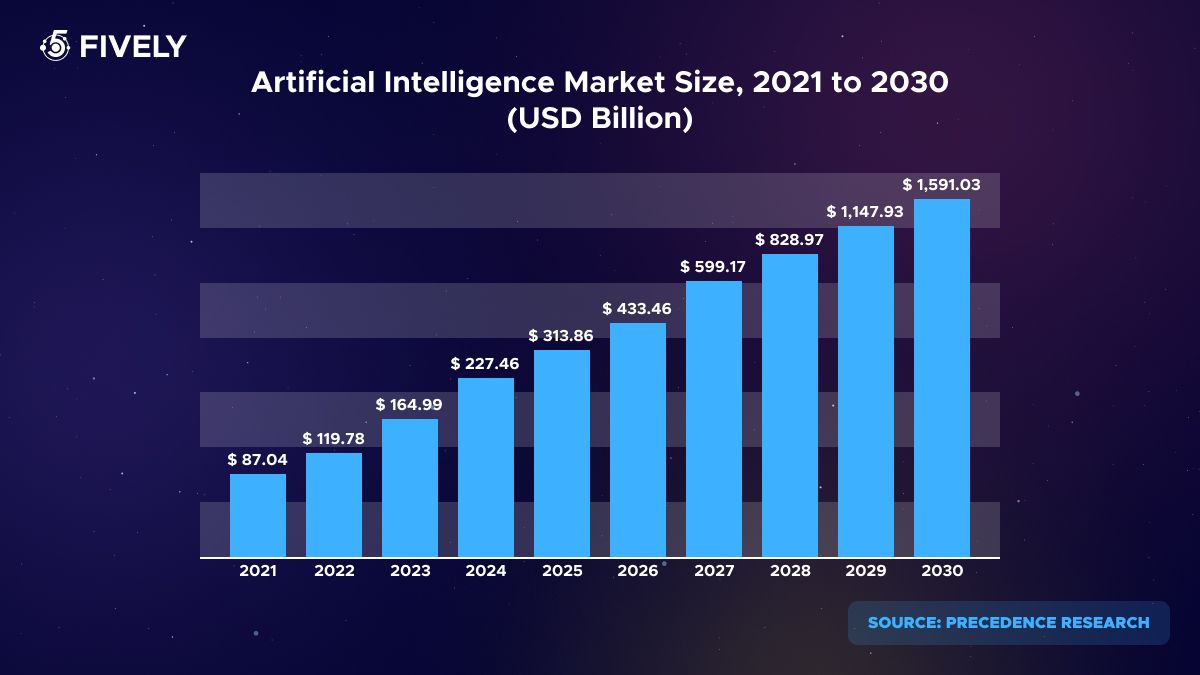 Let's talk about the many ways to apply AI in the medical field. These days, many companies are developing medical software for different purposes, growing the total value of health-related digital products: the world's healthcare market is predicted to reach $31 billion in two years from now.
First of all, we would like to briefly describe the advantages and disadvantages of Artificial Intelligence in healthcare settings.
10 Benefits of AI in Healthcare
How is AI revolutionizing the healthcare industry? One of the groundbreaking changes is related to how this technology analyzes large sets of data faster and usually more accurately than a human specialist.
Artificial Intelligence in Healthcare provides numerous opportunities for specialists:
Diagnosing serious diseases early, with first-sign detection;
Making better-informed decisions about treatment, with thorough analytics that includes a patient's medical history, latest medical discoveries, etc;
Decreasing the number of human errors;
Helping make faster decisions and save lives in emergency situations.
Another positive role of Artificial Intelligence in Healthcare is helping healthcare providers manage everyday tasks. AI-based solutions have potential to free a lot of time, which can be best illustrated by these examples:
Automation of a scheduling process for more convenient doctor's appointments;
Faster and less error-prone management of patient records;
Freeing more time for healthcare professionals to provide quality patient care;
Reducing manual work can minimize burnout and increase job satisfaction.
Fast data analysis and opportunities for automatization are also the biggest benefits of Artificial Intelligence in business, regardless of the industry.
What are some other benefits of developing AI in Healthcare? Personalization is a great advantage that changes patients' experience dramatically. For example, AI used in Healthcare can analyze various information and provide individualized recommendations, helping people take care of their health more effectively, which in the long run means fewer hospitalizations and less spending.
We listed 10 positive things about this technology. There are also some negative effects of Artificial Intelligence. Let's discover them.
5 Challenges of Using AI Technology in Healthcare
The first challenge is how to produce accurate and reliable results, avoiding algorithmic bias. It is vital to provide equal diagnosis and treatment for all demographics of patients. However, if engineers use incomplete or outdated data to teach algorithms, they will receive biased results, creating various ethical issues with AI in Healthcare.
It's also worth remembering that the accuracy of results directly depends on the quality of data for AI healthcare development. If algorithms are not well designed and trained, there will be poor diagnosis and wrong treatment recommendation ruining the whole idea of this technology.
One more argument against AI in Healthcare is that it uses sensitive data like patients' medical history. In this case, secure data management and protection from cyber-attacks should be a must-have for all healthcare providers that opt for Artificial Intelligence development.
There are some other risks, challenges, and ethical considerations of Artificial Intelligence used in Healthcare. Since the medical data is equally valuable and sensitive, it becomes difficult to send it from one healthcare provider to another. Interoperable systems are vital for chronic illness treatment, difficult or emergency cases, etc. On the other hand, easy information exchange can potentially create data breaches. The exposure of patients' personal details is one of the negative impacts of AI in Healthcare.
There is a challenge connected to the cost of using AI in Healthcare. Even though the technology cuts many costs in the long run, the initial investment can be huge for smaller organizations. These days, only big and middle-sized healthcare providers can benefit from implementing such solutions.
In addition to all the described risks and considerations, it's important for medical organizations to keep in mind that AI in Healthcare should serve as a tool, not a replacement. Some aspects simply can't be automated because they require human expertise and individual judgment. Businesses should consider this fact when choosing from new ideas for AI-based products to develop.
Now that we have talked about the controversial role of AI in Healthcare, let's dive into the most promising ways to apply this new technology to the work of medical professionals.
7 Innovative Ways To Use Artificial Intelligence in the Medical Field
There are various subsets of Artificial Intelligence that you can use in this particular industry. For example, Natural language processing helps computers understand spoken and written speech. One more example is Machine learning that allows computer systems to make predictions after analyzing massive datasets.
We will describe some interesting cases of Al and ML development for hospitals, clinics, medical laboratories, pharmaceutical companies, etc.
#1 Disease Detection
Medical image analytics is a great example of AI in Healthcare that helps improve diagnosis and plan better treatment. Such solutions can recognise faces, find and identify objects and detect abnormalities, provide medical image classification, analyze X-ray and MRI images, CT scans etc.
It has been proven by a JAMA study that doctors can diagnose lymph node cancer more accurately with Deep learning technology. The best outcomes of a ML-based healthcare software project would be prediction and early detection of dangerous diseases like cancer or diabetic retinopathy, making personalized and more effective treatment plans for patients, and more.
#2 Personal Recommendations
Healthcare AI development can revolutionize patient care in unprecedented ways, analyzing patient profiles, family medical history, lifestyle factors, and other important information that helps to make effective treatment recommendations for each person. These solutions are somewhat similar to personal financial management apps that also analyze a lot of internal information to create personalized offers and useful tips.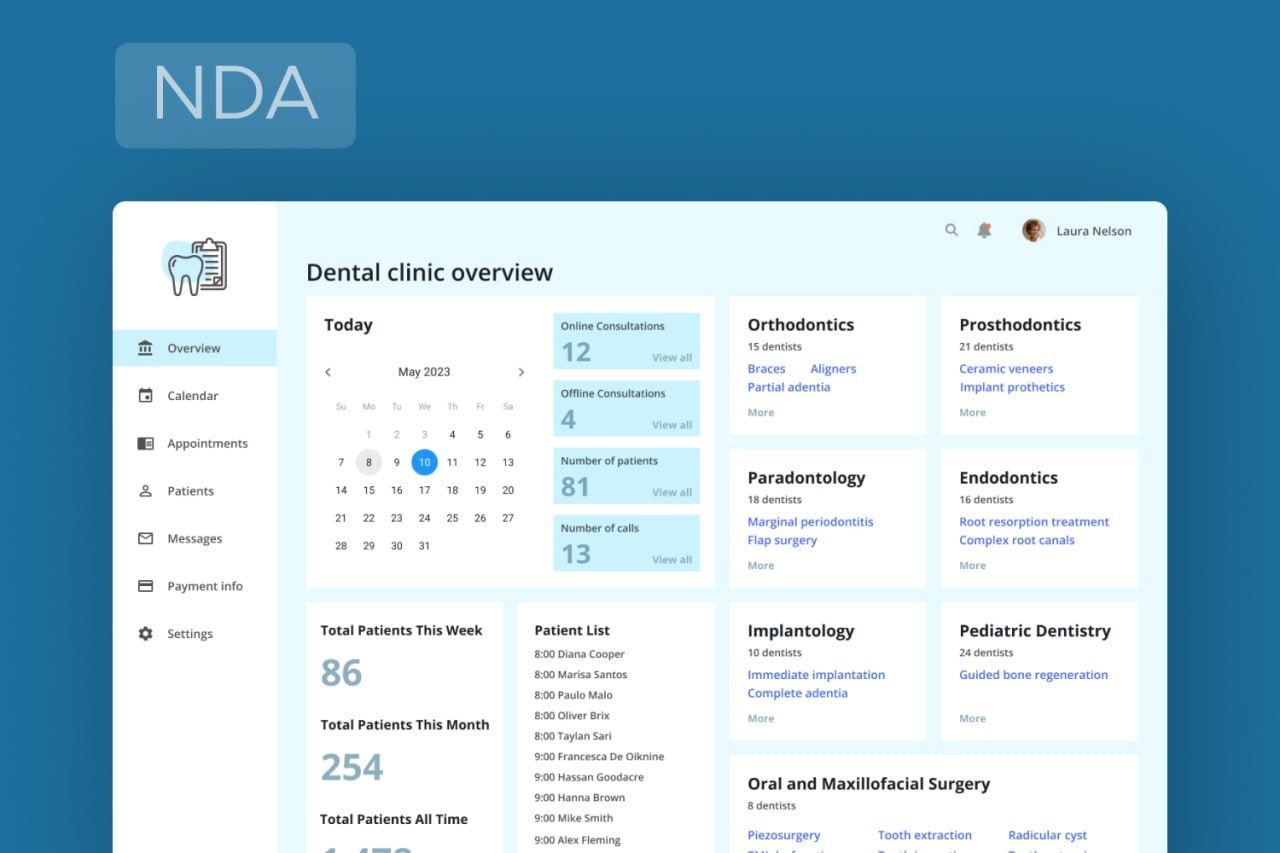 Another way to implement personalization is a chatbot. The best thing about chatbots and AI in the medical field is that they take the workload off healthcare professionals and let them focus on difficult cases. AI-powered solutions can talk to patients, ask them about current symptoms or medical history, give accurate pieces of advice, connect with a doctor via a video chat, and so on.
#3 Patient Engagement
Healthcare providers can use new technologies for improving patient adherence to recommended care. For example, this study by Deloitte shows that healthcare AI development involves creating a patient self-service portal to access from smartphones and tablets. This way, providers will reduce costs and allow consumers to get sufficient care and stay in touch with their doctors in the most convenient way.
Medical institutions also use custom healthcare software development services to develop IoT projects such as activity trackers, personalized health app, and other wearable devices that help patients stick to treatment recommendations. Since AI technologies can personalize treatment, it becomes easier for patients to stay engaged and interested in regular actions like pills taking or checkups.
#4 Document Management
A variety of AI applications in healthcare can streamline operational workflow for hospitals, insurance companies and other providers. According to recent studies, doctors waste up to 55% on reviewing electronic health records daily. If they used AI-powered tools such as NLP (Natural language processing), this routine could be easily automated.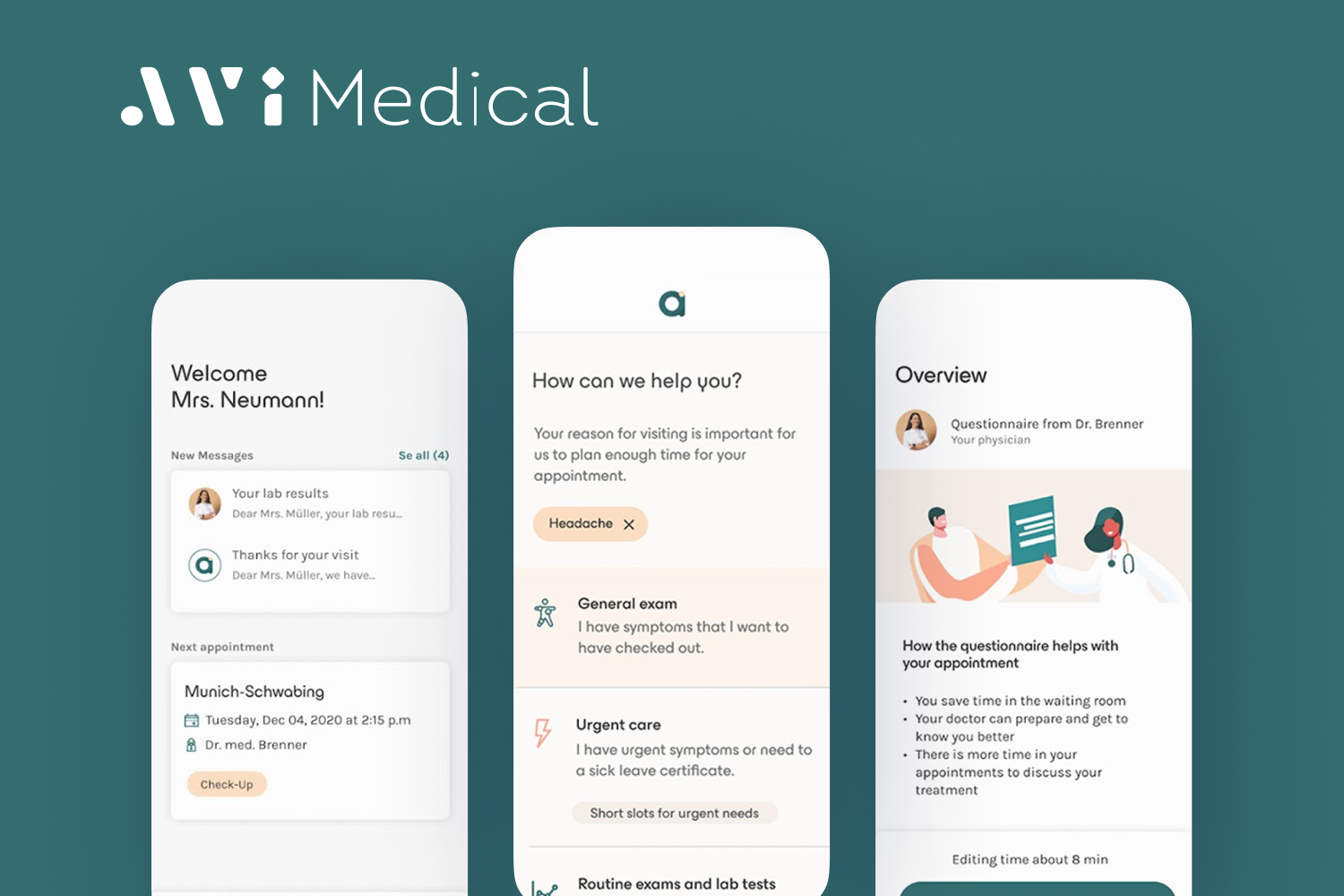 One problem with building software for medical document management is having to deal with lots of data from different channels. Our team faced a similar challenge when creating a profit recovery platform for eCommerce store managers. Another problem is sensitivity of patient data. Healthcare organizations should spread cyber security best practices among employees and hire IT specialists to enable protection of managing, sharing and storing EHR.
AI uses in Healthcare are not limited to hospitals. Insurance companies can implement automation tools to evaluate claims and quickly send customers notifications when documents need to be corrected. ML-powered tools can also detect fraudulent activity and notify security specialists.
#5 Remote Monitoring
Software for remote patient monitoring became very popular during the Covid pandemic, making it one of the most interesting ideas of SaaS for a small business. Providing better patient care, detecting dangerous symptoms early and acting quick in case of emergencies – these are the primary examples of how Artificial Intelligence is used in Healthcare to provide better patient care remotely.
Remote monitoring is best performed using the combination of wearable devices in Healthcare to gather health-related information and Machine learning algorithms to analyze these and some other pieces of information. ML can also use predictive analysis to study each patient's characteristics and assess the risk of heart disease, diabetes, and other serious conditions.
#6 Treatment Methods
How AI technology can help in the treatment of patients in hospitals? First of all, ML algorithms can help to advance the current by analyzing lots of data from researchers and offering predictive analytics to determine innovative and more effective options.
In addition to this, AI development in Healthcare includes ML-based tools that can analyze historical data on symptoms and treatments. This enables specialists to make evidence-based medical decisions.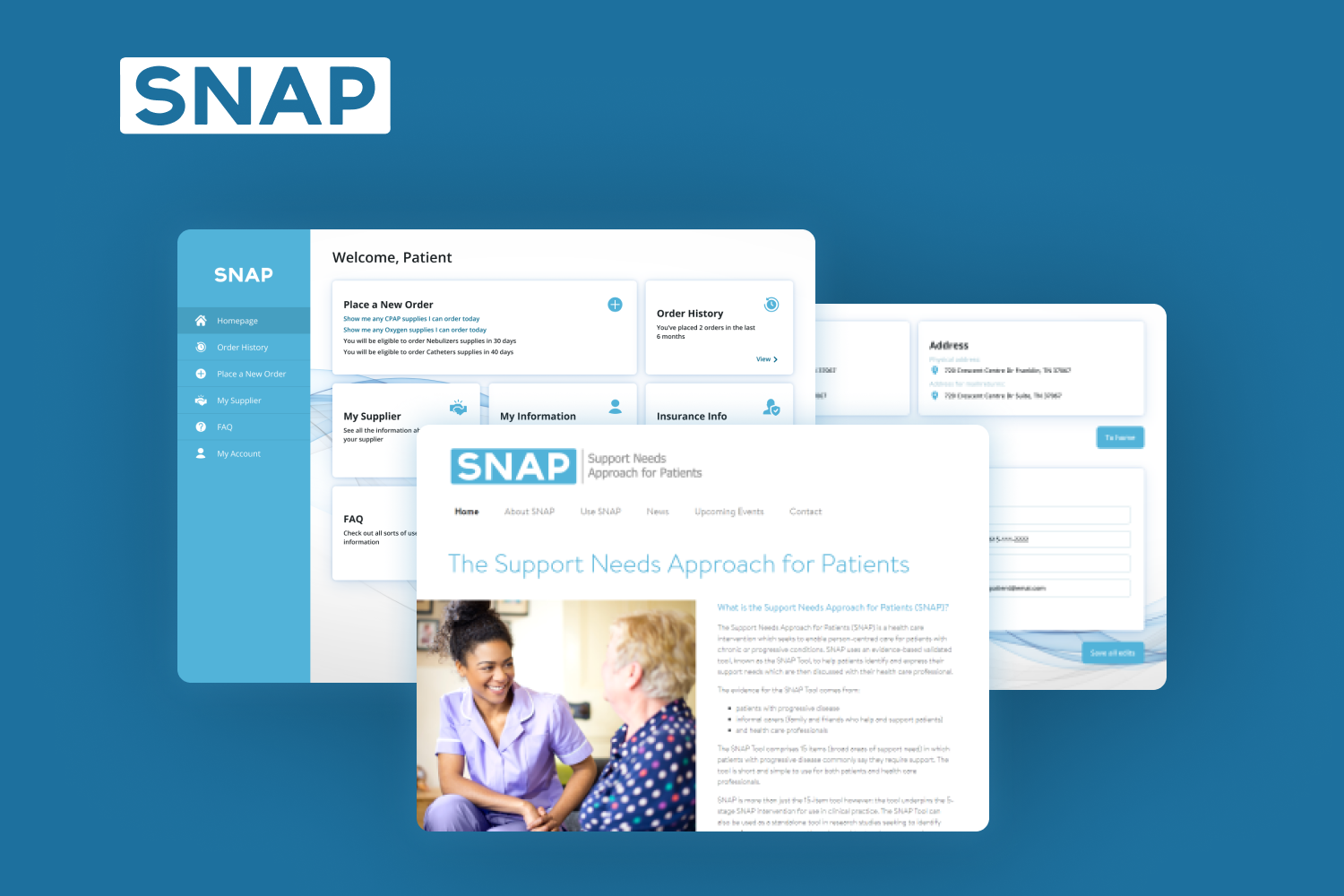 There are many other ways of revolutionizing treatment techniques with Artificial Intelligence. One of the great examples is BCI or Brain-Computer Interfaces: they are designed to help patients who lost their ability to move or speak due to strokes, injuries, and other circumstances. One of the recent updates in BCI technology is a successful implantation of a thought-driven robotic arm.
#7 Pharmacology Research
What is the impact of Artificial Intelligence on pharmaceutical companies and drug discovery? First of all, these tools can go through vast data sets to find patterns and interactions that help drug researchers discover new chemical structures. Additionally, you can use AI algorithms to find new potential of existing medicine.
There can be many ideas for healthcare AI drug development projects, because the application of this technology allows to speed up the research time significantly. This means that pharmaceutical companies can develop new medical products faster and with better outcomes.
For example, researchers used many Deep learning algorithms to analyze complex biological and chemical factors that eventually helped develop Covid-19 vaccines and recovery medications.
Summing up: Future of AI in Healthcare
These days, over 35% of companies worldwide are already using Machine learning, Computer vision, Brain-Computer Interface and other AI innovations in healthcare to improve treatment methods and make data⁠-⁠driven decisions. What is the role of AI in the future of healthcare? This cutting-edge technology is likely to grow and evolve in the near future, bringing innovative and valuable HealthTech solutions.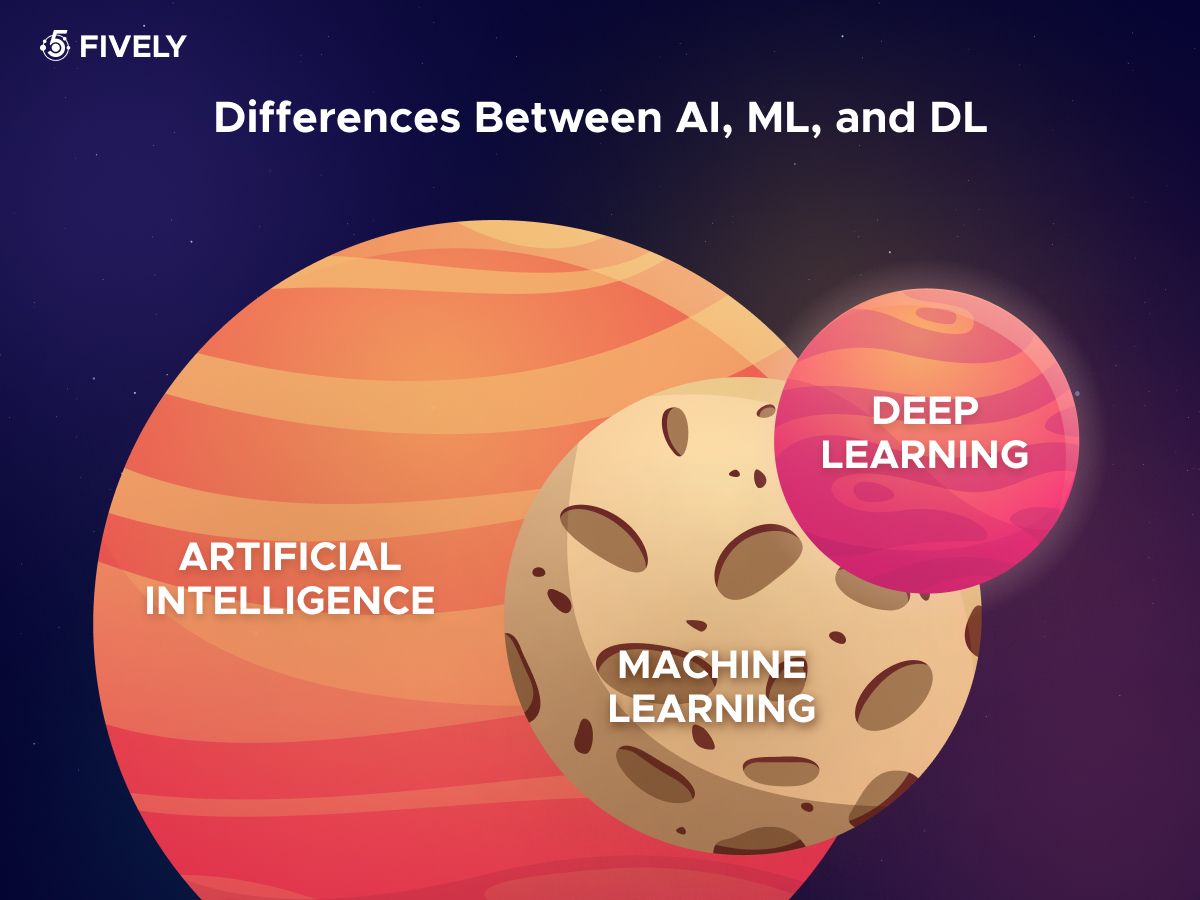 All things considered, Artificial Intelligence can become an ideal assistant if companies will be able to ensure its ethical and transparent use.
How We Develop Solutions Based on AI for Healthcare
Here at Fively, we provide Artificial Intelligence development services for various industries. HealthTech is one of our main specializations.
Software engineers at our company have hand-on experience with:
Machine learning and Deep learning;
Natural language processing;
Computer vision;
Expert systems that provide diagnosis tools;
Predictive analytics, and other ways to implement Artificial Intelligence in the medical field.
Need a consultation about an existing project or a brand new idea? Talk to us.
Need Help With A Project?
Drop us a line, let's arrange a discussion