Fively Monthly High-Tech Industry News: Fall 2023
Discover the latest news from the IT and high-tech industries with the comments and professional opinions of Fively custom software company specialists.
Autumn is upon us, and we're excited to bring you the latest edition of our regular news roundup, "Fively Monthly"! Dive into highlights from our company events, the latest software endeavors, and the hot news in the IT world. Ready to explore? Let's dive in!
We Published Our Success Story With CYCLE
On our website, we consistently update you about our engineers' latest endeavors. Recently, we've published our success story with CYCLE - a frontrunner company in reshaping the landscape of last-mile delivery!
Fively specialists, working together with CYCLE, helped to create a bunch of top-notch apps for e-bike rental and management available in over 85 cities in Europe. As a result of this collaborative project, thousands of couriers, admins, and fleet users achieved 100% automated services for their e-bikes.
Moreover, CYCLE e-bike apps have already become the preferred choice for Wolt, Flink, Deliveroo, and other top delivery services across Europe, and the apps also help to reduce traffic-related CO2 emissions. Just click below to get the project details! 🔽
We Showcase Our Expertise in IoT Development Services
This month we released a web page that showcases our profound experience in the Internet of Things industry software solutions for various business sizes. There, you can find the full spectrum of our IoT services, including asset tracking and management, supply chain management, energy management, predictive maintenance, remote monitoring, personal health and wellness, as well as environmental monitoring software development services.
Take a moment to explore and delve into our relative case studies to gain insights into our tailored IoT services. Keep an eye on our website as we regularly make updates there!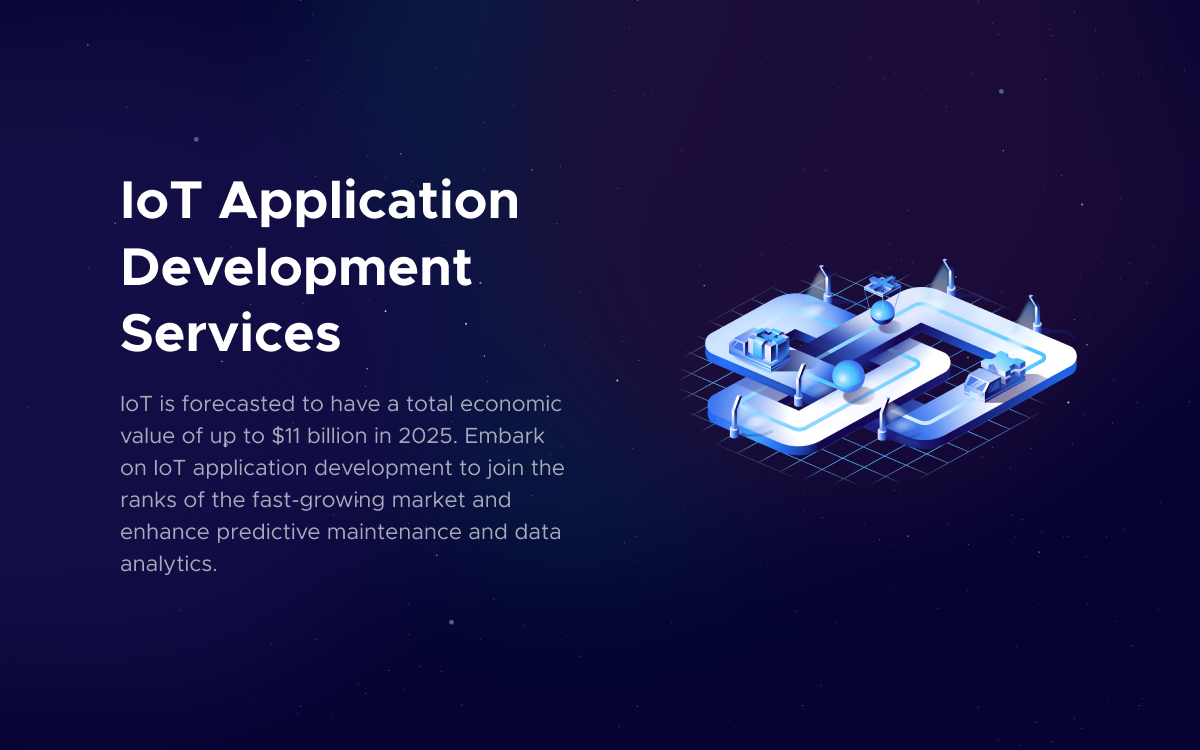 We Held an Interview with Our Leading AI&ML Specialist Andrew Oreshko
Artificial Intelligence has become one of main Fively's specializations: we develop robust virtual assistants, highly customized chatbots, sales process automation tools based on data science algorithms, and even complicated AI-based predictive models to improve decision-making across businesses.
From crafting intuitive virtual assistants to ML-enabled computer vision tools, Fively is pushing the boundaries of what's possible with AI and Ml. But how do we spin these complex tech webs with such finesse?
This month Andrew Oreshko, the Leading AI and ML specialist at Fively, unfolded the secrets behind our rapid AI ascension in a super-fresh large technical interview! He also gave a glimpse into the electrifying goals we've set for the coming year.
We've carefully brewed a fresh, steaming pot of tech talk with this interview, and invite you to enjoy it! Just click on the link below! 🔽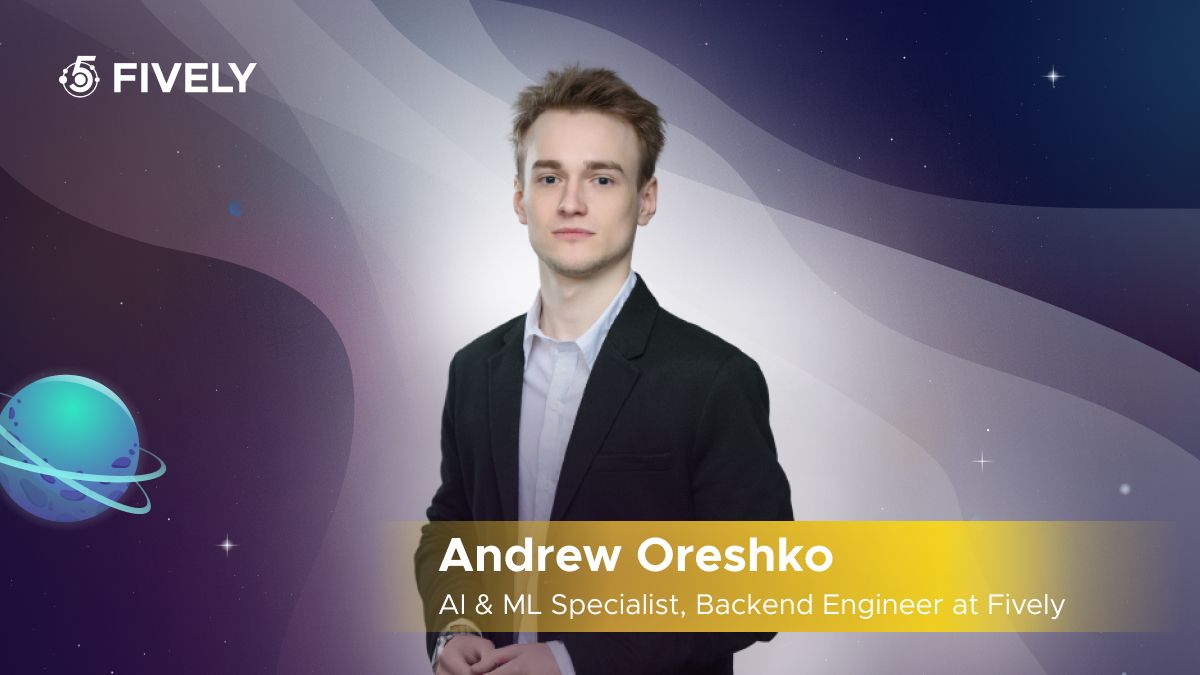 We Ran a Series of Tests with Kiryl Anoshka to Define Which JavaScript Runtime Is Better: Bun or Node.js?
In this research, Fively Cloud Solutions Architect Kiryl Anoshka helped to figure out which JavaScript runtime is better: Node.js, as a gold standard, or recently appeared Bun.
To ensure our tests were both accurate and repeatable, we maintained a consistent testing environment. We connected a REST API Gateway to a Lambda Function, allowing us to evaluate response times comprehensively from start to finish.
Our Lambda Functions were given a memory allocation of 1152 MB, a bit more than usual, to closely monitor memory-heavy operations. We tested 'Bun' on the ARM64 architecture with Amazon Linux 2, showcasing its potential on modern processors. And for the Node.js setup, we stuck to the standard runtime for Node.js 18.x on an x86_64 structure, representing its widespread application.
Surprisingly, Bun didn't show itself as a total winner over Node.js, but rather vice versa. Bun showcased impressive CPU-bound task performance, nearly halving Node.js's compute time in our general processing test. But the cold-start time, as well as memory usage was significantly higher for Bun.
Plus, our top serverless specialist Kiryl draws attention to the fact that Bun's can't outperform Node.js's proven track record in serverless environments: Bun's non-standard runtime nature requires repeated downloads in serverless contexts, with platforms like AWS not offering optimal and cost-efficient support. Thus, according to our test results, Node.js is still outperforming Bun in most of the benchmarks.
Click below to read the full research 🔽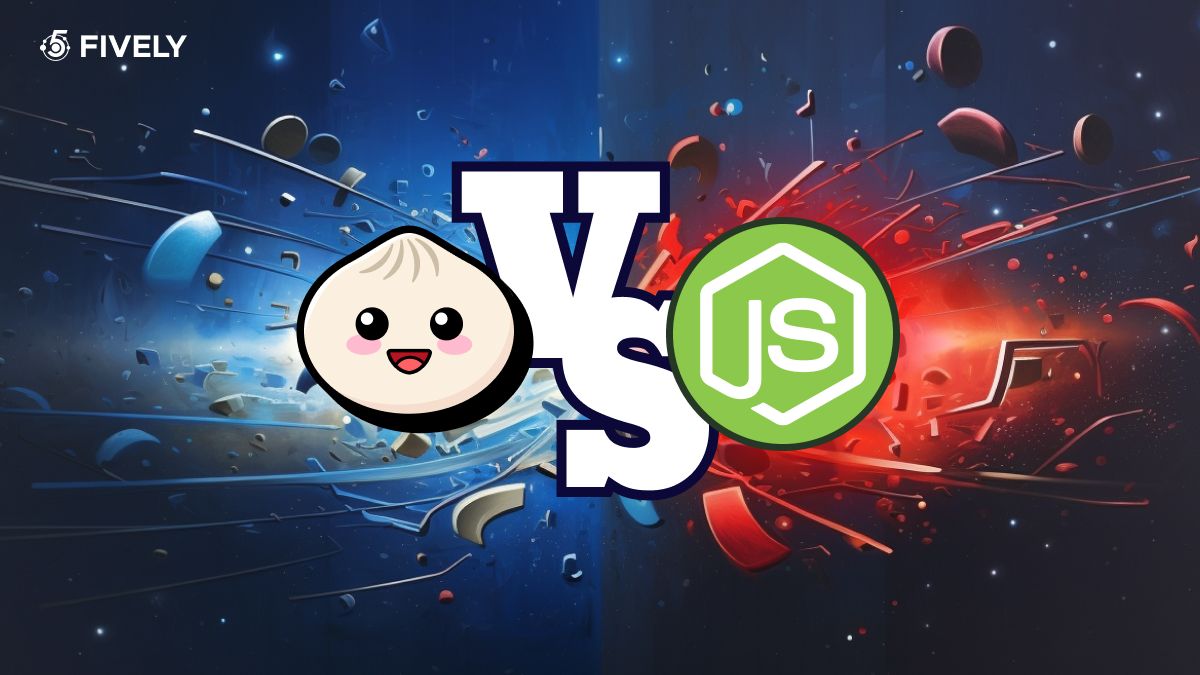 We Share Expertise on the Use of AI in Fintech, SPM and PWA Software Development, and Pros of Python-Based Apps
In our blog, we share a blend of insightful tips, our profound expertise in custom software, and in-depth technical knowledge, all aimed at benefiting businesses across various scales and sectors.
Recently, we've explored topics such as the significance of Progressive Web Apps (PWAs) for businesses, the transformative role of AI in the fintech sector, strategies for outsourcing Python development, the nuances of parts inventory management, and regional nuances in web development.
Each of our articles is a result of meticulous research, providing readers with a holistic understanding of the subject matter. Delve into these riveting subjects by clicking on the topics below!
🎯 Why Companies Need PWAs: All You Should Discover
🤖 AI in Fintech: Top Use Cases With Real-World App Examples
💻 Outsourcing Python Development: Unlocking the Potential of Business-Tailored Software
🔥  Parts Inventory Management: Tips, Benefits, and Best Practices
🌐 An Ultimate Guide to Nearshore Software Development Services
🌟 Top 10 Web Development Companies in Singapore
Tech Stocks are Still Sliding at the End of 2023
Let's start the news chapter with the most thrilling topic: tech stocks are still facing a tumultuous period, with October beginning on a precarious note after the sector's most significant monthly losses this year, states CNBC. This instability is driven by a surge in interest rates, prompting investors to shy away from high-risk assets.
Recent activity saw the Nasdaq dip by 1.9%, bottoming out at 13,059.47. This downturn follows a 5.8% decline in September. Airbnb's shares particularly felt the strain, nosediving 6.5%, marking one of the steepest descents this year.
The tremors were also felt among the giants in the tech industry: Amazon led the descent among the mega-cap stocks, experiencing a sharp 3.7% fall and closing at $124.72. Other tech behemoths weren't spared either, with Microsoft enduring a 2.6% slide, and Meta (formerly Facebook) facing a decline of 1.9%, highlighting the widespread apprehension infiltrating the sector.
We asked our co-founder Igor Yakutovich to comment on this situation:
"I wouldn't say that the tech stocks are falling that much: the peak was in summer and now the situation is actually not so bad. Seems like they are trading sideways now. Fively as a tech company is still at risk due to continuing layoffs in IT and less capital available due to rising interest rates. We hope our sales & marketing departments would help us weather the storm.
In my personal opinion, in 2024 there may be a global economic recession, which could influence the IT sector as well. Therefore, it is impossible to anticipate growth right now - we hope that the situation will improve, but let's see what the future brings."
Uber Can Now Send Your Package via FedEx, UPS, or USPS
Uber has expanded its services to include return package shipping via UPS, FedEx, or USPS through both its primary app and Uber Eats.
Customers now have the convenience of dispatching up to 5 packages simultaneously for a nominal charge of $5, or at a discounted rate of $3 for Uber One subscribers. This new feature amplifies the existing Uber Connect program, which offers swift same-day delivery for packages sent within local vicinities.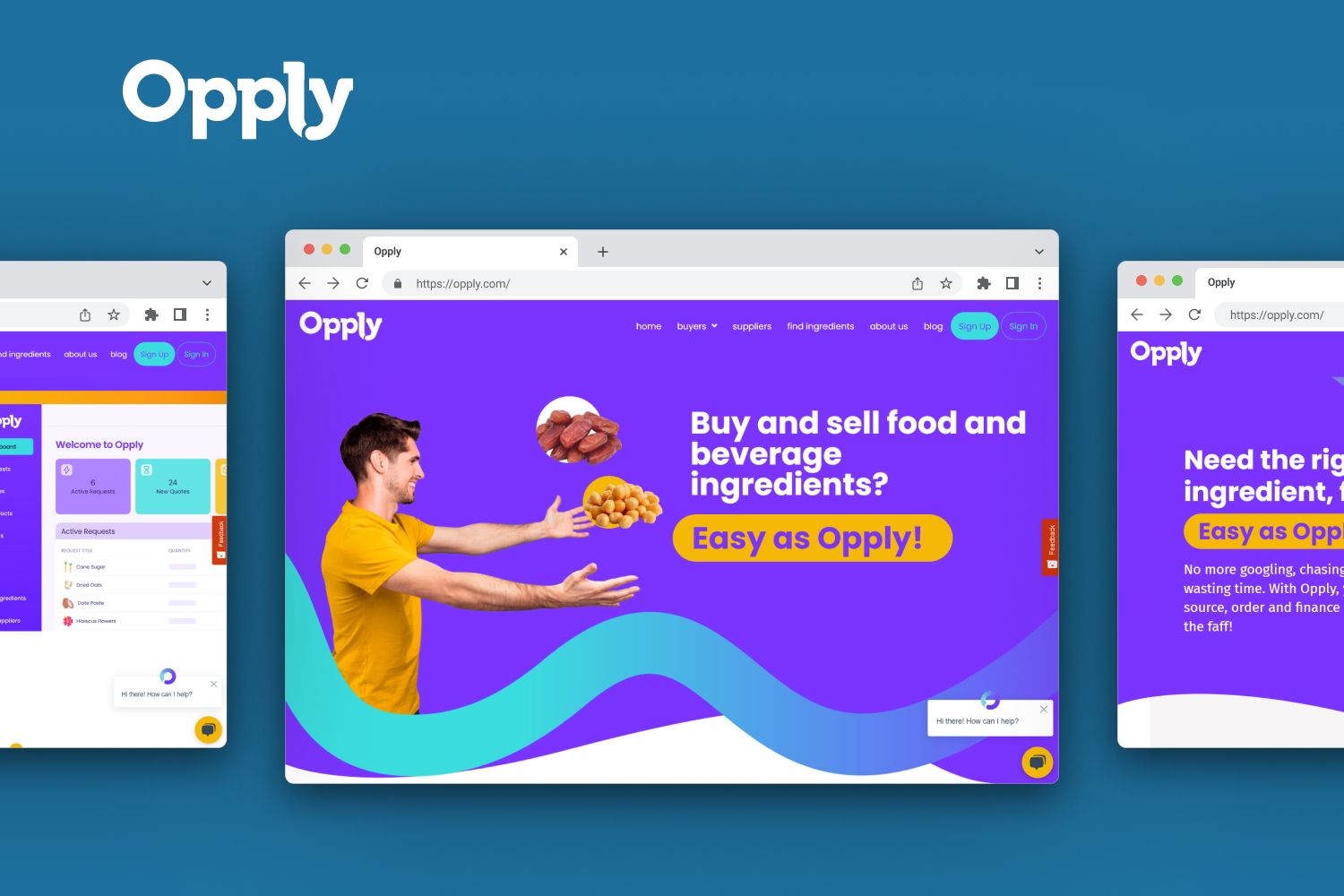 However, there are stipulations to note: Uber Connect deliveries should make sure that parcels are prepaid, securely sealed, and shipment-ready. They should also not exceed 30 pounds in weight or a value of $100, plus, there are non-permissible items like cash, gift cards, and items prone to breakage.
We asked Daria Khatuliova, our Marketing Manager at Otomate, to comment on this news:
"At first glance, Uber's latest offering, the "return a package" feature seems to be a strategic attempt to capitalize on the expanding e-commerce market, where returns are a frequent pain point for both businesses and consumers. For a nominal fee, the hassle of visiting a shipping center is replaced with a few taps on an app that many already have installed.
However, with restrictions on value, weight, and type of goods, the service might not be suitable for everyone. Still, for small-scale returns or quick send-offs, this new offering might just be the solution many urban dwellers have been waiting for, especially those who lack easy access to shipping centers or prefer a more hands-off approach to returns."
Meta Quest 3's Mixed Reality Headset Could Be Used for Employee Training
During its recent Connect developer conference, Meta unveiled the Meta Quest 3 headset, primarily spotlighting its entertainment and gaming capabilities. However, Meta envisions its usage in professional settings as well, revolutionizing the workplace experience with its mixed reality capabilities and enhanced design.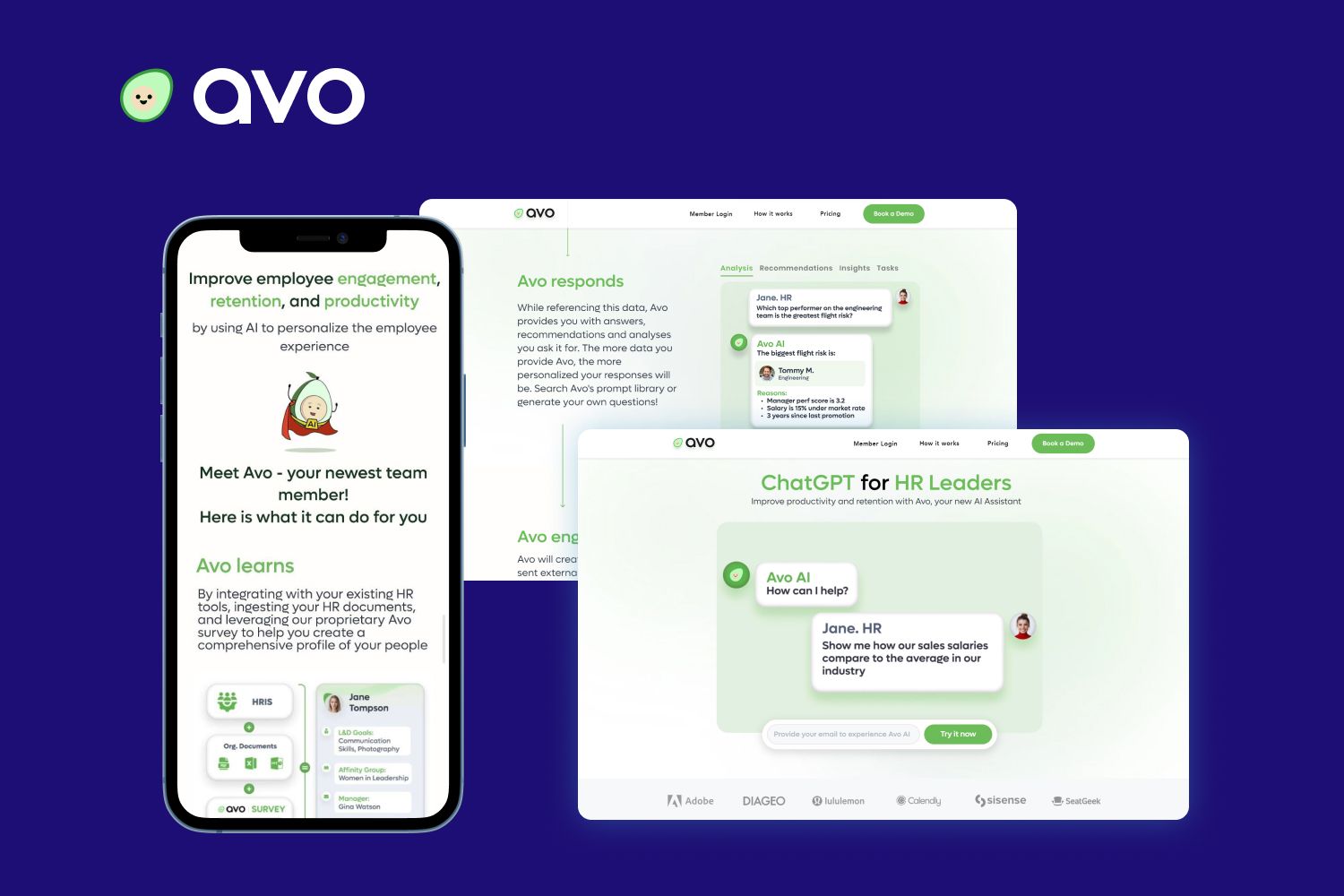 Jamie Keane, Meta's director of product management, said that prices will start at $499 for the 128GB variant and $649 for the 512GB version. Battery longevity of Quest 3 will remain at approximately two hours. The standout feature is its color "pass-through," which, using external cameras, displays the user's environment, overlaying digital objects on it, akin to augmented reality.
We asked Aryna Tanana, our full-stack web engineer, to share her opinion on its possible use as a tool for working environment:
"VR/AR development has been gaining momentum lately, so devices such as Meta Quest 3 are no longer something supernatural. I am sure they can be handy not only in entertainment but also at work and study.
In general, full-color transmission and overlay of virtual reality on the physical world opens up new opportunities in the field of development and I'm sure this is not the limit of the human possibilities. I would like to test such devices myself to get a complete understanding of the current state and the future of VR/AR technologies."
OpenTofu, an Alternative to Terraform, Released Its Alpha Version
As we mentioned in our previous news digest, the open-source community recently faced a significant shakeup: HashiCorp revealed a modification to Terraform's licensing, so it's not open-source anymore. This move stirred substantial concern, particularly among startups dependent on this widely-used project. Reacting swiftly, the community drafted a manifesto within weeks and proceeded to initiate an official spin-off known as OpenTF.
Taking matters a step further, they now renamed it to "OpenTofu", the finalized designation for the Terraform division. Jim Brikman, a member of the OpenTofu inaugural group and Gruntwork co-founder, explained the choice of a somewhat whimsical name: the desire for a lighter, more humorous branding, clarifying, however, the team's commitment to cultivating this independent branch into a fully-fledged Terraform alternative.
Looking ahead, OpenTofu's immediate plan involves issuing a stable release soon, as the availability of a stable version paves the way for widespread utilization.
We asked Kiryl Anoshka, our top Cloud Specialist and leading Serverless Architect, to comment on this news:
"Yes, instead of OpenTF they are called OpenTofu now. But the core thing is that they declare that this is a drop-in replacement, so people can already try it.
In fact, this is the first version of OpenTF, where the developers ask the general public to test it, so there will definitely be some problems and bugs there, but that's OK. I'm sure OpenTF is going to be a good open-source alternative to Terraform."
The First Unicorn in the Green Hydrogen Industry - Electric Hydrogen Startup
Electric Hydrogen (EH2), a pioneer in the green hydrogen sector, has achieved unicorn status, overcoming the industry's traditional investment hurdles like high costs and infrastructural challenges, marking the first success in the green hydrogen space.
Notable investors including Microsoft's Climate Innovation Fund and BP, will boost EH2's electrolyzer production. These crucial devices facilitate a more cost-efficient hydrogen production process by splitting water into hydrogen and oxygen through electrolysis.
The company's advanced technology and ambitious roadmap aim for the operational launch of a high-output electrolyzer factory by 2024, promising the daily production of 50 tons of affordable green hydrogen, at a cost of approximately $1.50 per kilogram in renewable-rich regions, rivaling the current costs of natural gas-based hydrogen production.
We asked our senior software engineer, to share his thoughts about this news:
"Green Hydrogen developments appeared much earlier than this latest boom in electric vehicles. Yes, it's a very promising technology, but still very expensive. That's why I'm staying skeptical about all these "electric tech breakthroughs" until some super-alternative and cheap energy sources appear.
But as I see, this is not expected in the near future. And even if such an energy source is found, traditional electric motors still look more promising because they are cheaper: hydrogen engines use precious metals like platinum, have a high cost of production, and are still not quite environmentally friendly."
He also added some thoughts regarding both environmentally friendly and cheap energy sources: "there is already such a wonderful company as Porshe that is now promoting its eFuel. What it is? This is a fuel whose combustion produces less carbon dioxide than was used to produce it. This is a synthetic fuel that is made from water and CO2 using "clean" energy (wind energy for example). Yes, it can be used in conventional time-tested internal combustion engines, but! Just until smart people discover new sources of both green and cheap energy."
We Held a Cozy Halloween Team Building
Wrapping up the season, the Fively team embraced the autumn chill and Halloween night with an evening of playing the guitar, chilling, and watching old movies, solidifying our bond beyond work!
At Fively, our relationships run deeper than just workstations and code. Amidst clinking glasses, shared anecdotes, funny stories, and hearty laughter, we proved once again that we excel not just in tech solutions, but in building memories and unwinding together.
Cheers to the Fively team - to continued triumphs, future achievements, and countless more gatherings that strengthen our spirit!
***
Thank you for reading our monthly digest! We take inspiration from everyday development challenges and never stop looking for astonishing technological breakthroughs, so stay tuned, and let's go to the new peaks together! 🚀

See you next month!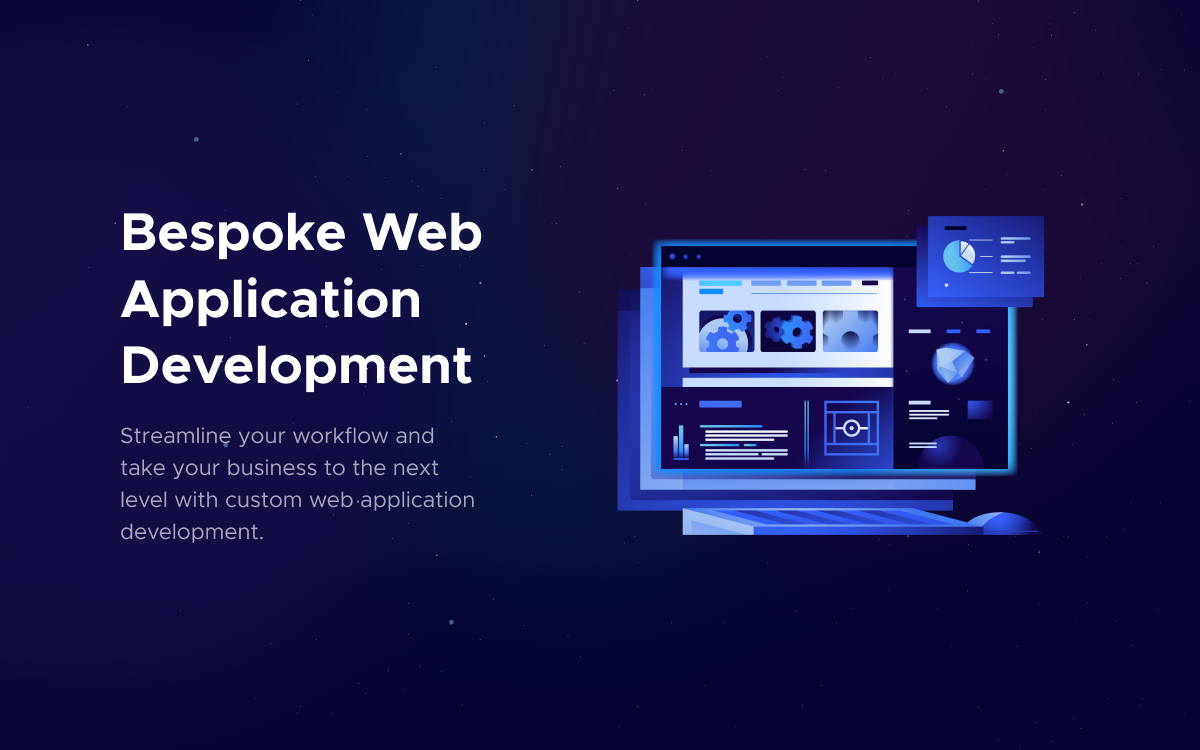 Need Help With A Project?
Drop us a line, let's arrange a discussion