Why Companies Need PWAs: All You Should Discover
Read our guide to modern PWA development to learn all the benefits of these solutions
Enterprises worldwide can boost their conversion rates and expedite revenue increase by embracing the transformative potential of Progressive Web Apps (PWAs). Twitter and Walmart have already harnessed the benefits of this know-how, seamlessly building them into operational frameworks. Smaller companies from various industries must take notice of said success, following in the footsteps of the market leaders.
This guide offers an all-encompassing view of PWAs, highlighting their robust attributes and distinguishing features from traditional web and native applications. You'll get expert guidance to bring your PWA to life, unlocking its powerful potential and gaining essential insights for success. This cutting-edge technology will give you a competitive advantage in the market, setting you apart from others.
The Surprising Ways PWAs Are Changing the Game for Small Businesses
Progressive  Web Applications (PWAs) represent the forefront of web-based application development.  The cutting-edge PWAs are meticulously constructed using the latest web technologies, ensuring an unparalleled blend of dependability, velocity, and user engagement. They are an indispensable asset for contemporary enterprises, facilitating effortless installation and rapid integration onto a user's home screen.
Enterprises must prioritize delivering a dependable and captivating customer experience in our contemporary, fast-paced landscape. PWAs are characterized by their simplicity in creation, ease of maintenance, and scalability for better meeting of specific business requirements.
These innovative solutions are built with the modern web technology stack to function seamlessly no matter what device or operating system you use. This guarantees that users encounter an immersive experience, regardless of whether they access the digital product through a smartphone, tablet, or computer. Ultimately, the adoption of PWAs signifies a substantial transformation in the realm of user engagement.
But how exactly can businesses harness the potential of this technological marvel? PWAs come equipped with many advantages, chief among them being the elimination of the vitality to install the chosen solution from app stores or endure manual updates. Furthermore, when compared to their native counterparts, PWAs offer additional benefits, such as the ability to maintain market relevance through Search Engine Optimization (SEO) and adherence to web standards.
How the PWA Revolutionizes Businesses
PWAs offer companies convenient features like unique data, in-app payments, and browsing history-based recommendations. With them, you may anticipate a flawless connection with the most recent technological standards, such as AMP. Additionally, it prioritizes blazing-fast page loading speeds, significantly increasing mobile platform conversion rates.
For businesses wanting to expand their reach without developing a native mobile app (which can be quite costly), PWAs are a recommended choice. Companies can easily share content through social media or links, enabling them to establish a user base.
These technologies are easy to update using web technology, helping companies stay up-to-date with the latest trends. Thanks to the lightning-fast loading times and compatibility with all devices,  they offer an unparalleled user experience. These features enable companies to achieve a larger market base and increase client loyalty.
PWAs drive an entrepreneurial revolution, empowering companies to provide exceptional customer engagement. This leads to boosted revenue and transforms how businesses operate.
What to Choose?
Progressive  Web Applications (PWAs) and native apps have become integral to the mobile user experience. Making an informed choice between them, or even considering a hybrid approach, is essential for different enterprises looking to enhance their digital presence and cater to user demands effectively.PWAs have gained traction due to their focus on user-friendliness and cross-device compatibility.
They are designed to work seamlessly across various platforms and screen sizes, eliminating users needing to download and install additional applications. This instant access can improve customer satisfaction, as users can engage with your content without friction.
Moreover, PWAs are inherently reliable. They stay up-to-date with the latest content and features, ensuring that users always have access to the most current information. This can be especially beneficial for businesses that frequently update their offerings or must communicate time-sensitive information to their audience.
However, choosing between PWAs, native apps, and web apps, you may find out there is no one-size-fits-all. Several factors must be considered in your decision-making process. Native apps typically require separate development for iOS and Android, increasing initial costs. PWAs, on the other hand, often involve lower development and maintenance expenses since they share a single codebase.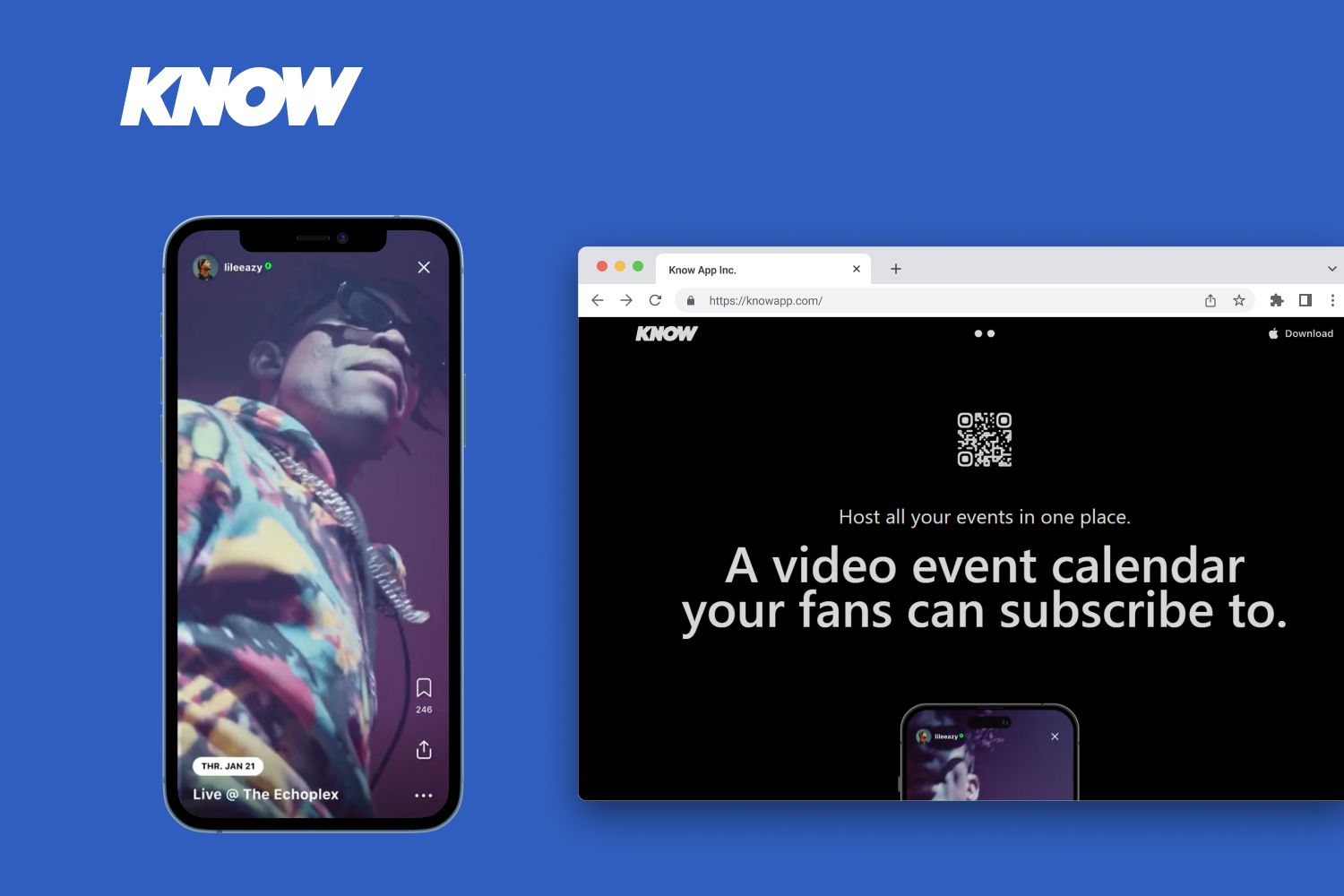 If you aim to reach a broad audience, PWAs are a pragmatic choice. They are accessible through web browsers across various platforms without needing development for a particular operating system. The OS-specific smartphone solutions deliver high interactivity levels and superior performance,  making them ideal for applications with intensive processing needs. PWAs, capable of delivering rich experiences, might have performance limitations in comparison.
The smartphone solutions for particular OS offer the best user experience due to their integration with the device's hardware and operating system. They offer functionality like push alerts or offline access, which can be challenging to replicate in PWAs but are crucial for certain use cases. Your project's specific feature set and requirements play a significant role in determining the ideal platform. Assess what features are essential for your business and whether they align better with PWA capabilities or native app advantages.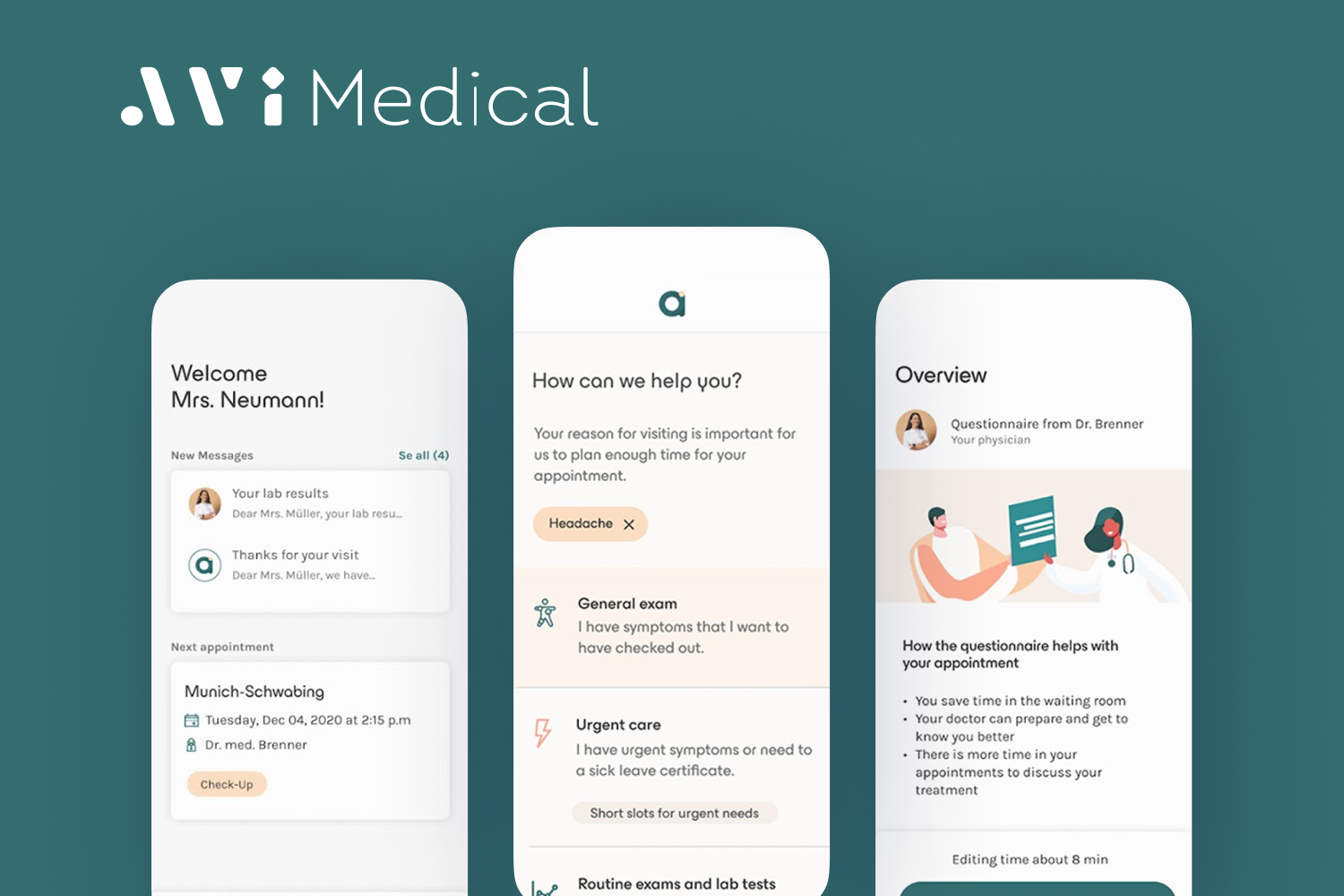 Thus, the decision between PWAs, native apps, or web apps should be driven by thoroughly evaluating your business needs, user preferences, and available resources. By understanding the strengths and weaknesses of each platform and aligning them with your goals, you can confidently select the most suitable solution to provide your users with an exceptional digital experience.
From Loading Screen to User Engagement:  What Separates Good PWA From the Rest
Progressive Web Applications (PWAs) are celebrated for their stellar performance and numerous advantages. Industry leaders' widespread adoption of these technological marvels underscores their effectiveness in delivering outstanding user experiences. Now, let's consider the characteristics of the effective PWA.
They are revolutionizing user engagement
PWAs present an enticing proposition for businesses keen on captivating their audience while upholding performance and reliability. These digital wonders are celebrated for their lightning-fast loading times across all devices, granting users instant access to content without compatibility concerns. Furthermore, PWAs wield the power to dispatch push notifications directly to users' home screens, ensuring sustained engagement and timely updates.
They're user-centric and developer-friendly
PWAs put user satisfaction at the forefront. They facilitate seamless content access on any device and fortify the user experience with robust security measures to safeguard sensitive data. These qualities make PWAs equally appealing to both customers and business proprietors. Moreover, the development process revolves around a single codebase, empowering developers to effect swift and hassle-free modifications across multiple platforms without embarking on ground-zero coding. This inherent flexibility proves invaluable for projects necessitating frequent updates or adjustments.
They are unlocking business potential
Investing in PWAs unlocks a treasure trove of benefits for businesses, including elevated user experiences, heightened engagement, and the promise of growth. Renowned for their rapid loading speeds, push notification prowess,  and formidable security features, PWAs are a favored choice for enterprises striving to enhance their online presence and nurture customer satisfaction.
Wrapping Up
PWAs emerged as a revolutionary instrument empowering developers to craft interactive UX. These technologies can potentially amplify revenue streams for individuals and organizations alike. What's more, these applications guarantee a gratifying UX on any device, rivaling the performance of native smartphone solutions.
When it comes to implementing PWAs, enlisting the expertise of a proficient web-building vendor is paramount. They'll facilitate the creation of a bespoke PWA tailored to your business needs and offer technical guidance and unwavering support throughout the software creation journey. This collaborative approach ensures that your PWA aligns seamlessly with your business objectives, cementing your digital presence.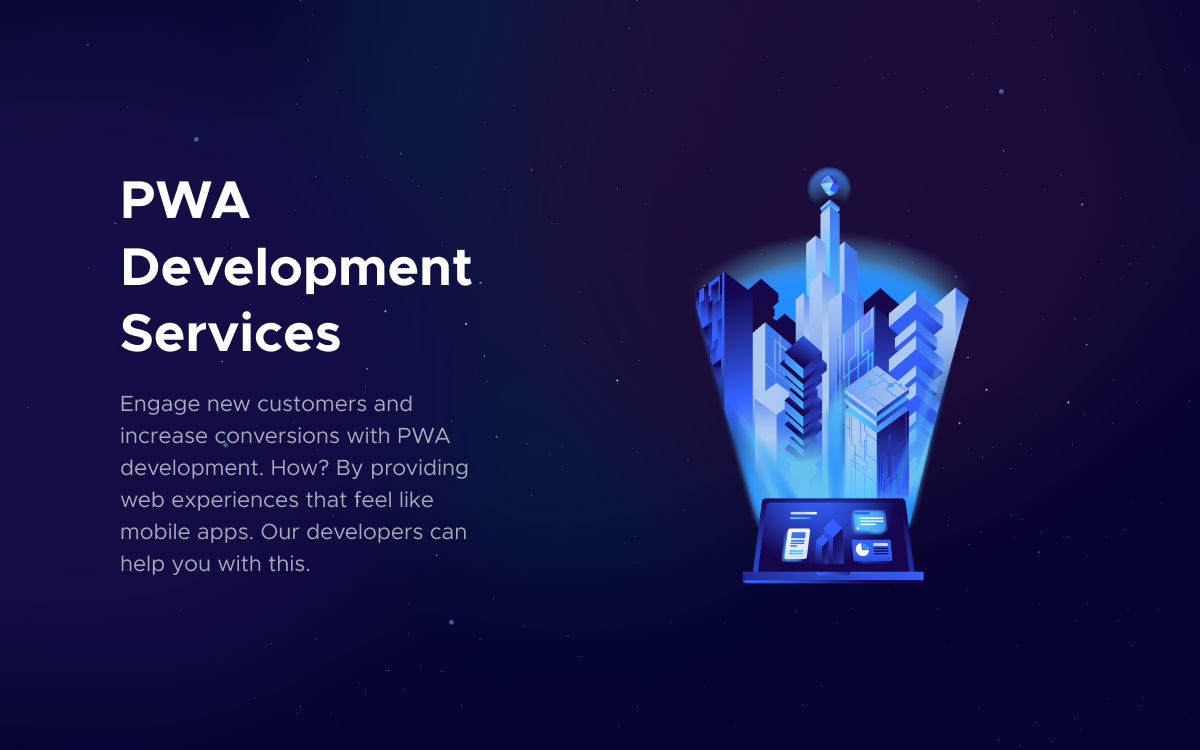 Need Help With A Project?
Drop us a line, let's arrange a discussion