Outsourcing Python Development: Unlocking the Potential of Business-Tailored Software
We're unlocking the potential of outsourcing Python development services we provide for various industries, and sharing the reasons why we chose Python for custom app projects.
Python, as one of the most popular programming languages in 2023, is well-known for its versatility, impressive optimization, and flexibility options, weaving its magic across various domains. Thus, as businesses evolve to meet the dynamic demands of the digital era, outsourcing Python development is becoming the go-to strategy for companies aiming to build high-quality, scalable solutions without stretching their in-house capabilities.
In this guide, we'll delve deep into the Python development outsourcing services we offer, the diverse industries we've had the pleasure to collaborate with, and explore the compelling reasons why Python web development services are the linchpin for modern business success. So, buckle up and join us on this insightful journey!
The Range of Python Development Services Fively Provides
Our mission at Fively is to deliver top-notch Python development services tailored to your unique business needs. With our robust expertise and deep understanding of the Python ecosystem, we offer a wide spectrum of services designed to empower and transform your digital landscape:
Custom Web Applications Development
Python's simplicity and readability make it a go-to for modern web app development. We leverage Python's vast libraries and frameworks to craft intuitive, responsive, and dynamic web applications that guarantee smooth user experiences and high performance.
Tailored Data Science Analytics Solutions
Data is the lifeblood of modern businesses, while Python stands as a titan in the data realm. With its comprehensive libraries like Pandas and NumPy, we harness Python's powerful data processing capabilities to extract actionable insights, enabling you to make data-driven decisions.
Machine Learning and Artificial Intelligence Solutions
Python's rich ecosystem is a boon for AI and ML. Utilizing libraries like TensorFlow and Scikit-learn, we create advanced algorithms that elevate user experiences and refine your operations. Using Python, we can design algorithms that not only enhance user experiences but also optimize your operations, making your business more predictive and proactive.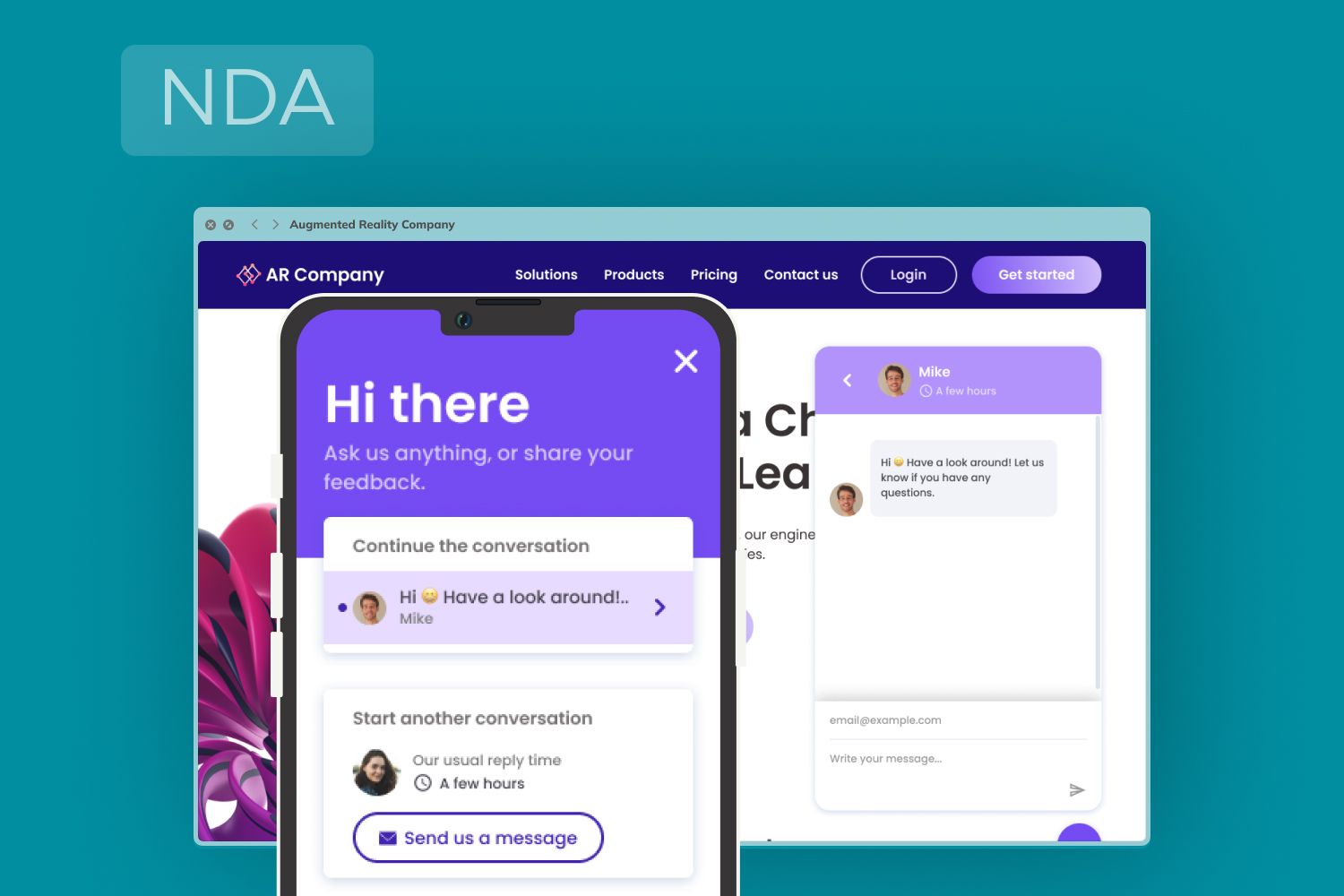 Python API Development and Integration
Python's flexibility is unparalleled. It facilitates the design of robust APIs that ensure seamless integration, enabling effective system communication and unhindered data flow. Our Python development outsourcing experts design robust APIs that streamline your workflows and enhance connectivity, ensuring that your systems communicate effectively and data flows unhindered.
Cloud-Based Python Application Development
Python's portability is a game-changer in cloud computing. We harness this advantage to develop scalable and secure applications, optimized for various cloud environments, combining flexibility and reliability.
Python Automation Solutions
Efficiency is Python's second name. With its natural propensity for scripting and automation, we craft solutions that streamline operations, cut down errors, and liberate your team to focus on innovation, so you can say goodbye to repetitive tasks and focus on what truly matters - innovating and growing.
What Modern Python Frameworks We Use
Python language's versatile and powerful nature has given rise to a variety of frameworks, each designed to meet particular demands and the scope of different projects. These frameworks facilitate the software creation process, providing resources, libraries, and guidelines that boost efficiency and make the journey to project finalization more seamless.
Let's delve into the primary Python frameworks that our team at Fively utilizes to ensure outstanding outcomes:
Django
Holding a prime position in the realm of Python web frameworks, Django equips developers with an all-inclusive toolkit for comprehensive application creation. With its sturdy and dependable technological foundation, Django not only accelerates the development of intricate solutions but also guarantees scalability, steadfastness, and top-tier security. Moreover, it's the go-to choice for rapid MVP deployments.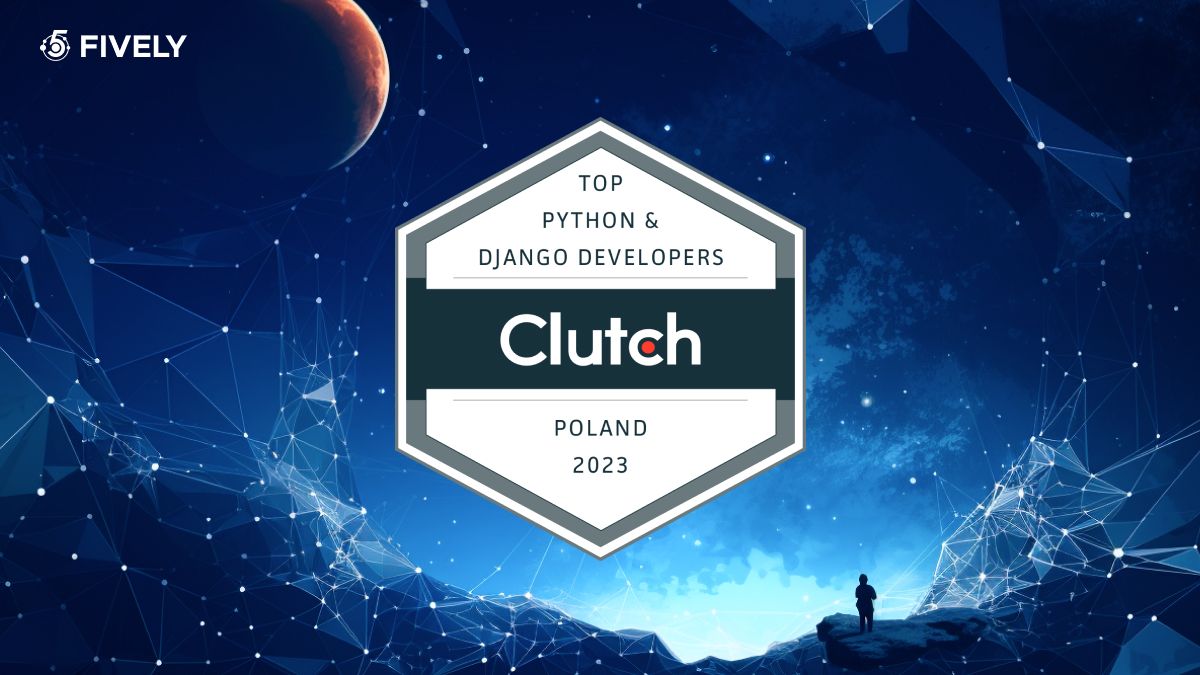 Flask
Often dubbed the "micro web framework", Flask gives custom developers flexibility by not enforcing specific tools or libraries. This lightweight structure means rapid development, ensuring swifter deployment of business-tailored applications without compromising extensibility.
Pyramid
A modular and customizable web framework, Pyramid stands out for its flexibility. It allows developers to choose their tools, combining various components to fit the project's unique needs. This adaptability makes Pyramid a favorite for both small and large Python development outsourcing projects, especially when distinct functionalities are sought without being tied down to a fixed structure.
CherryPy
An object-oriented web framework, CherryPy lets developers build web apps in much the same way they would write Python programs. Offering a clean interface and coming with a built-in server, CherryPy simplifies the development process, making the deployment process seamless and allowing for a more intuitive application design.
Bottle
A micro-framework, Bottle is single-file and lightweight. It's been designed specifically for small applications, so it offers the essentials for web development without the overhead of larger frameworks. Bottle's minimalistic nature ensures developers can focus on functionality, making it ideal for simpler projects that require rapid deployment.
FastAPI
FastAPI is a modern web framework that's designed to build APIs quickly and efficiently. It not only boasts built-in support for data validation, authentication, and type annotations but also leverages modern Python features to optimize speed. As a result, FastAPI ensures robust, performant applications while significantly enhancing developer productivity and reducing code complexity.
Tornado
As a scalable, non-blocking web server and web application framework, Tornado is designed specifically for handling long-lived network connections. Its non-blocking nature makes it ideal for WebSockets, long-polling, and other applications requiring a long-lived user connection.
These are the frameworks that we trust and successfully use for different custom projects, tailoring our approach based on your specific goals and requirements.
Industries We Work With
Why Choose Python for Custom Web Development Services?
In the dynamic realm of today's digital advancements, selecting an appropriate programming language significantly influences a project's success path. Python stands out as a flexible and sturdy language, continually demonstrating its superiority in various facets of web development due to several compelling reasons:
Scalability and Flexibility
There's hardly a programming language as flexible as Python, and Instagram, a platform with over a billion users, stands a testament to its scalability. As user demands grew, Python's flexibility ensured that Instagram could evolve and scale without compromising performance.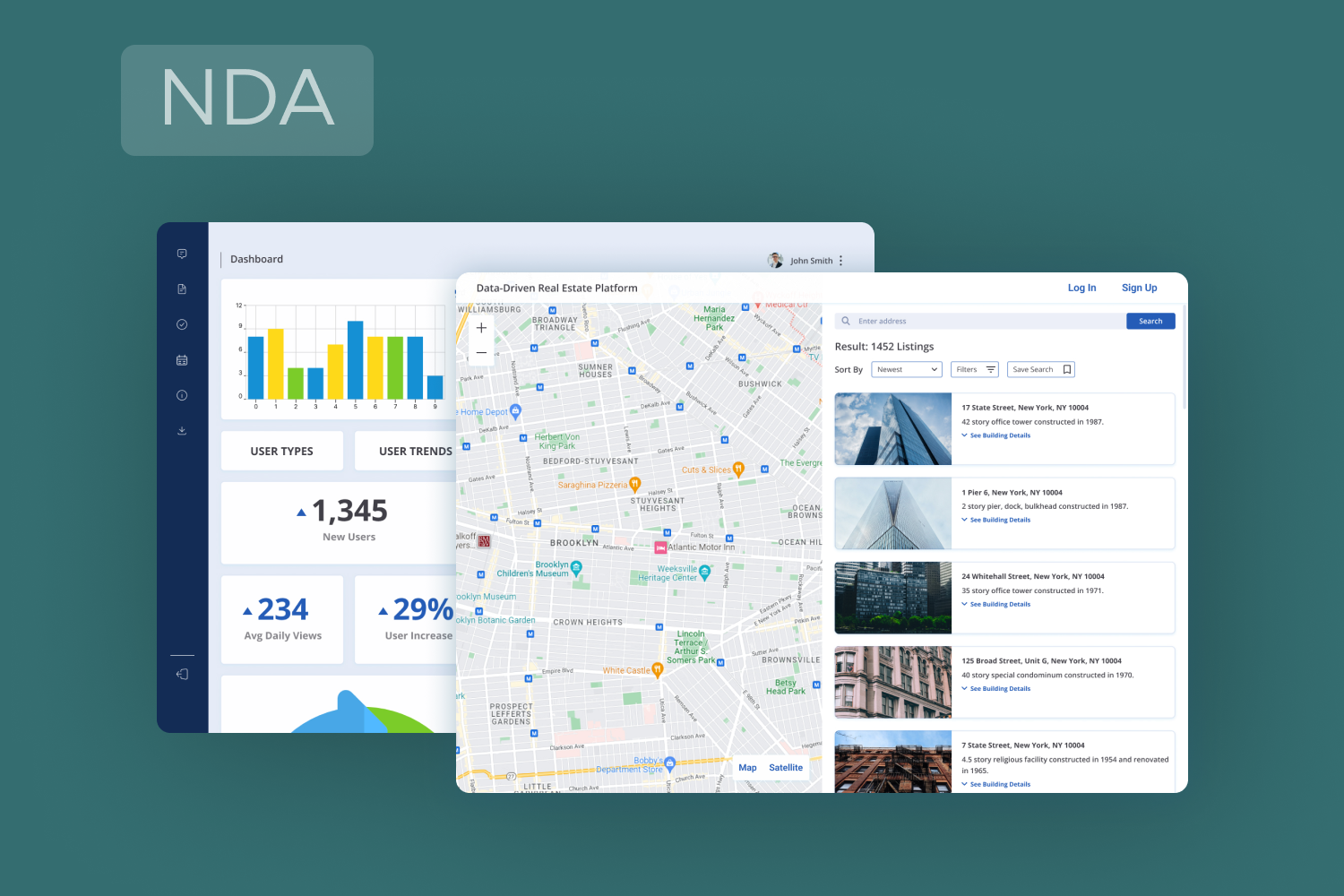 Simplicity and Readability
Python is renowned for its clean syntax, which not only makes the code easily readable but also ensures reduced development time. This inherent simplicity means faster go-to-market times, making it ideal for startups and established businesses alike. For instance, Dropbox's seamless interface and backend operations owe much to Python's straightforward coding approach.
Through frameworks such as Django and Flask, Python extends a comprehensive toolkit for web development. These platforms are replete with features that negate the necessity of building code from the ground up, thereby accelerating the development timeline.
Examples of Python's efficacy include websites like Pinterest and The Washington Times, which are a testament to the potent functionality of the Django framework.
Python can effortlessly integrate with other languages and platforms, thanks to its powerful APIs. This makes it perfect for developing complex applications with multiple integrations. For example, Spotify's backend, which integrates various services and databases, is predominantly built using Python.
Python's vast array of libraries, from data analytics to machine learning, ensures that developers always have the tools they need at their fingertips. Netflix's recommendation algorithm, a significant driver for user engagement, benefits immensely from Python's extensive libraries related to data analysis and machine learning.
Python boasts one of the largest and most active developer communities. This translates to a plethora of open-source tools, modules, and constant updates, ensuring the language remains cutting-edge.
Despite being an interpreted language, Python's performance is comparable to many compiled languages, making it suitable for robust web applications that require speed and responsiveness.
Tech giants have clearly recognized Python's prowess. From Google's extensive use of Python in its early search algorithms to YouTube's video-sharing platform, Python's influence is evident. Similarly, companies like Dropbox, Netflix, and Spotify have harnessed Python's capabilities, and it's clear that placing their trust in this powerful language was a prudent decision.
With all these advantages in its quiver, Python is an obvious choice for forward-thinking businesses looking to make a mark in the digital realm.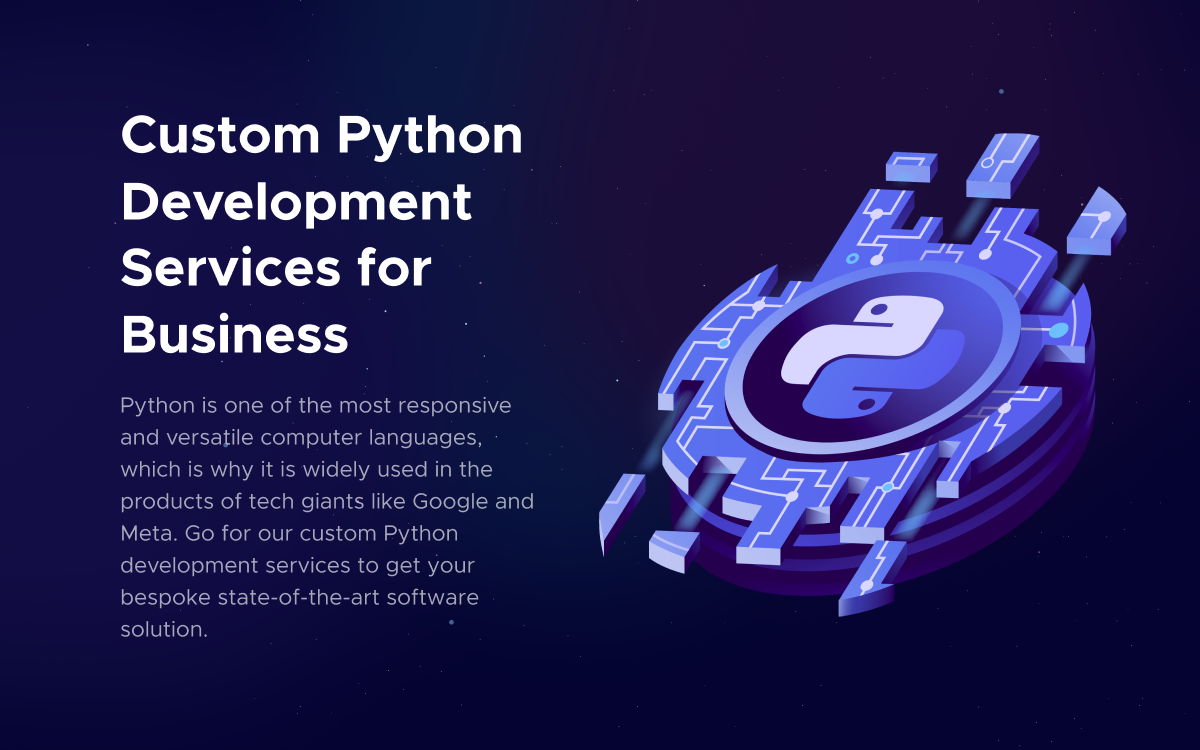 Need Help With A Project?
Drop us a line, let's arrange a discussion
Frequently Asked Questions
When you partner with Fively, you're teaming up with a specialized group of engineers well-versed in Python and associated technologies. Whether you choose staff augmentation, dedicated teams, or comprehensive software solutions, we align with your objectives and ensure the timely delivery of your Python-centric projects.
Our Python development outsourcing specialists have hands-on experience with diverse Python assignments, from nimble tasks to intricate enterprise systems. Driven by client success and a focus on tangible outcomes, our history boasts successful project deliveries and empowered businesses. Dive into our previous works to see our proficiency.
We primarily adopt an hourly billing approach for our Python services. The final cost is influenced by project intricacies and your specific needs. Our Python service rates are market-competitive. With a commitment to offering the utmost value, we've curated our pricing to ensure the most effective solutions at attractive rates.