Top 18 eCommerce Technology Trends for 2023
Find out what major e-commerce technology trends business owners shouldn't miss in the coming year.
ECommerce is the industry that never stops bursting with software innovations and novelties from the high-tech world to satisfy growing customer expectations. Only within the last 5 years has it changed its face completely, having moved towards deep personalization of customer experience throughout all sales channels.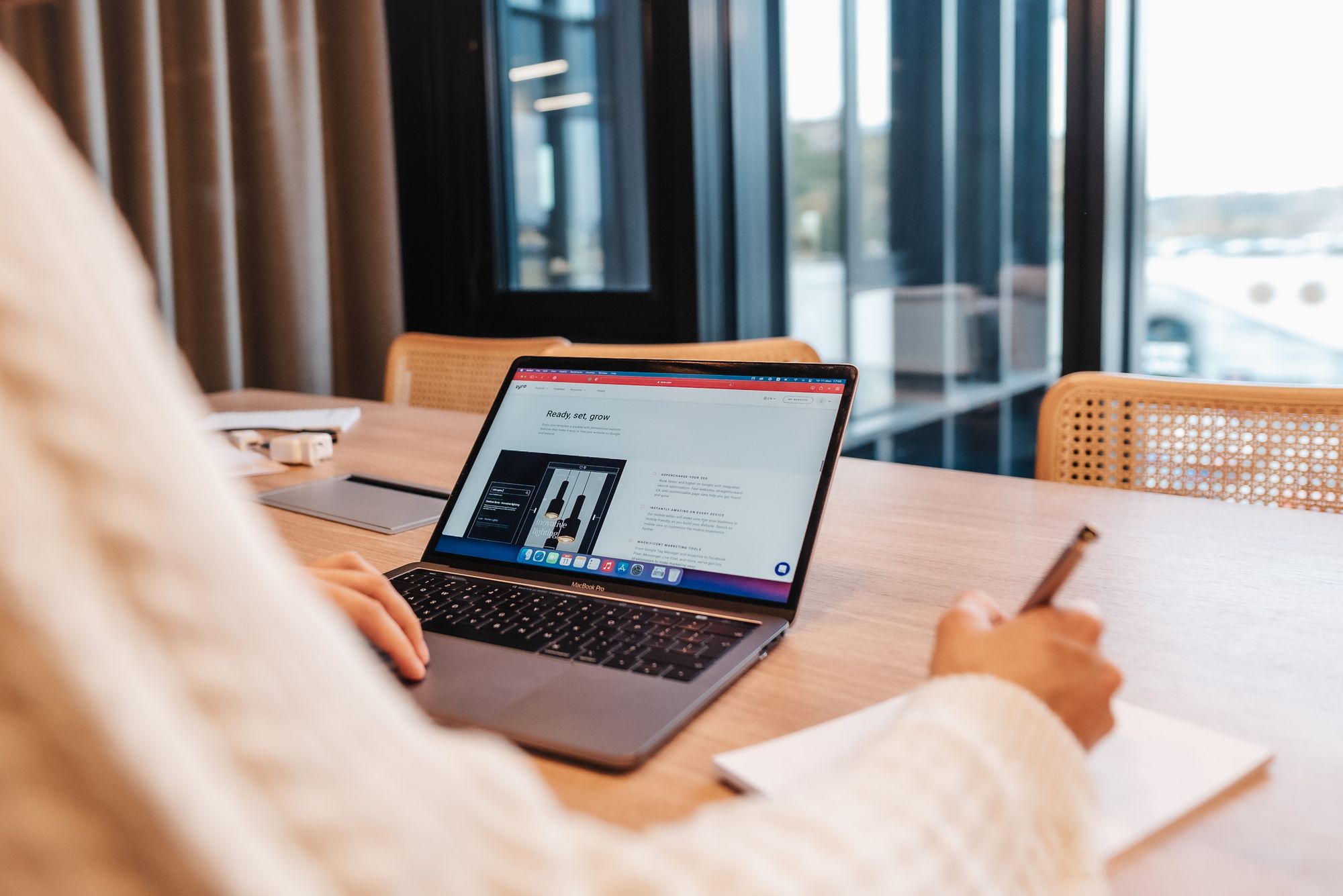 It's also notable how quickly the percentage of mobile shoppers increased, which has made as much as 71% of the total amount as of the end of 2022 according to Statista. And this is without even mentioning completely new sales models already functioning on the market, like D2C (direct-to-consumer), where manufacturers sell their products directly to the end customer without intermediaries.
So what are the top eСommerce technology trends business leaders and marketing managers shouldn't miss in the coming year? Check out our hot list right now and be the first to adapt new changes in your sales strategy!
5 Core Trends in Online Shopping
In a huge variety of upcoming eCommerce trends for 2023, we have distinguished the core 5 of them, which will have the greatest impact on the face of the retail industry. Please, pay special attention to them and think about how can you implement them in your business strategy in order to keep pace with the growing customer needs.
1. Personalization is a Vital Factor in Building Brand Loyalty
Businesswire proves that as much as 60% of consumers will become regular if they get a personalized shopping experience. The predominant part of consumers seek a brand that knows them well enough to offer exactly what they want – and they're ready to pay more for this as well.
To make the customer experience more personalized, sellers need to get some of their data, which is successfully collected with the help of the cookies technology, and results in the rise of customer engagement, loyalty, and bottom lines. Plus, eCommerce brands also do it with the help of the robust technology called Big Data. And vice versa, those who don't personalize products and services displayed to the customers, are going to lose at least part of them to your rivals.
Remember that personalization concerns not only products and ads display, but also means deeper engagement in the customer journey and supporting them in making decisions. For example, we implied deep personalization and online communication facilities when creating the Garmentier e-portal for stylists and retailers, which helped them to increase sales by 77%.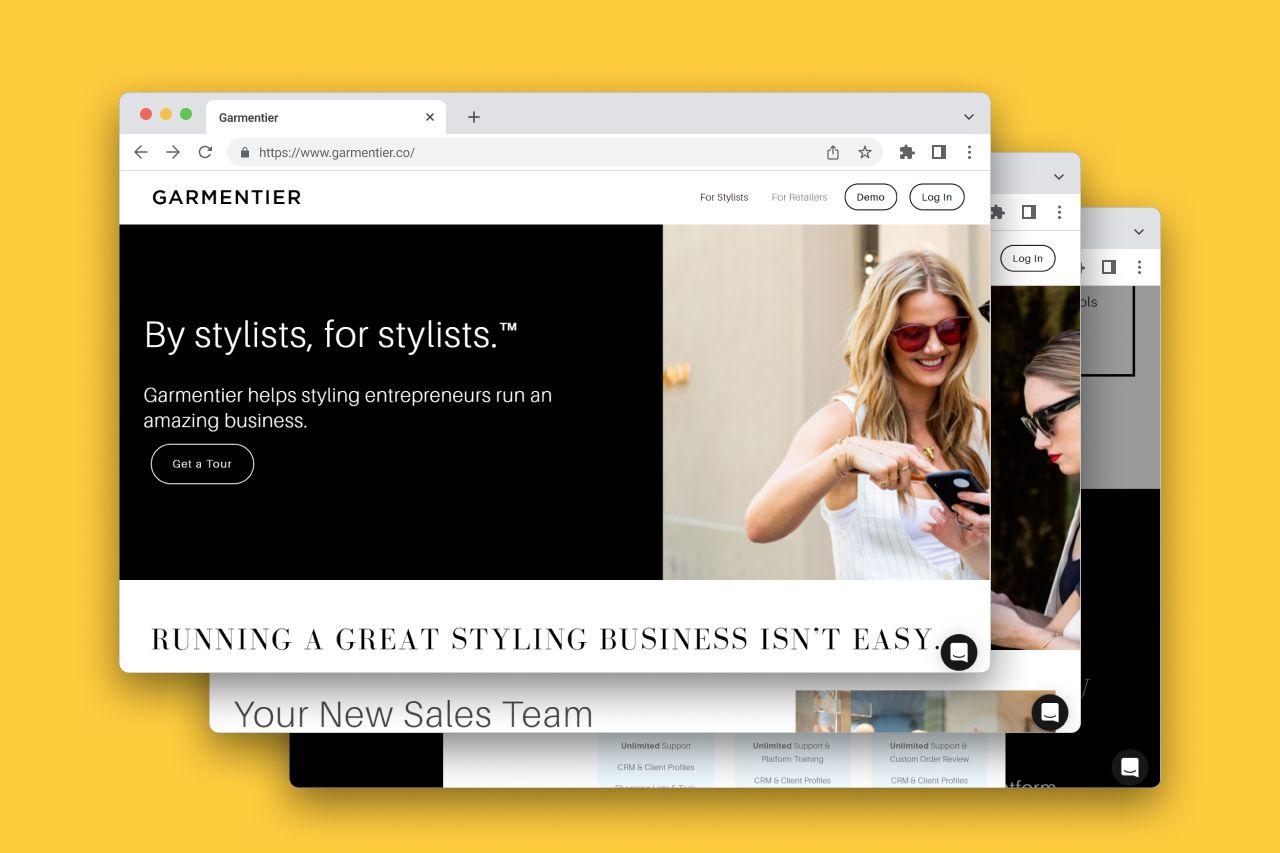 2. Social Commerce Becomes One of the Main Sales Channels
Social commerce is becoming more and more popular as a sales channel both among small retailers and giant corporations. The reason is simple: customers here are much more loyal, relaxed, and ready for direct sales if compared to other sources like e-mail or telephone calls.
Earlier people used to be afraid of this informal way of selling, but recently this negative side of selling through social media is disappearing. According to the recent TikTok business report, as much as 48% of consumers already purchase directly on the platform. The main reason for this tendency is that Gen Z, which uses TikTok for search and product recommendations even more than Google, began to play a significant role in global purchasing power.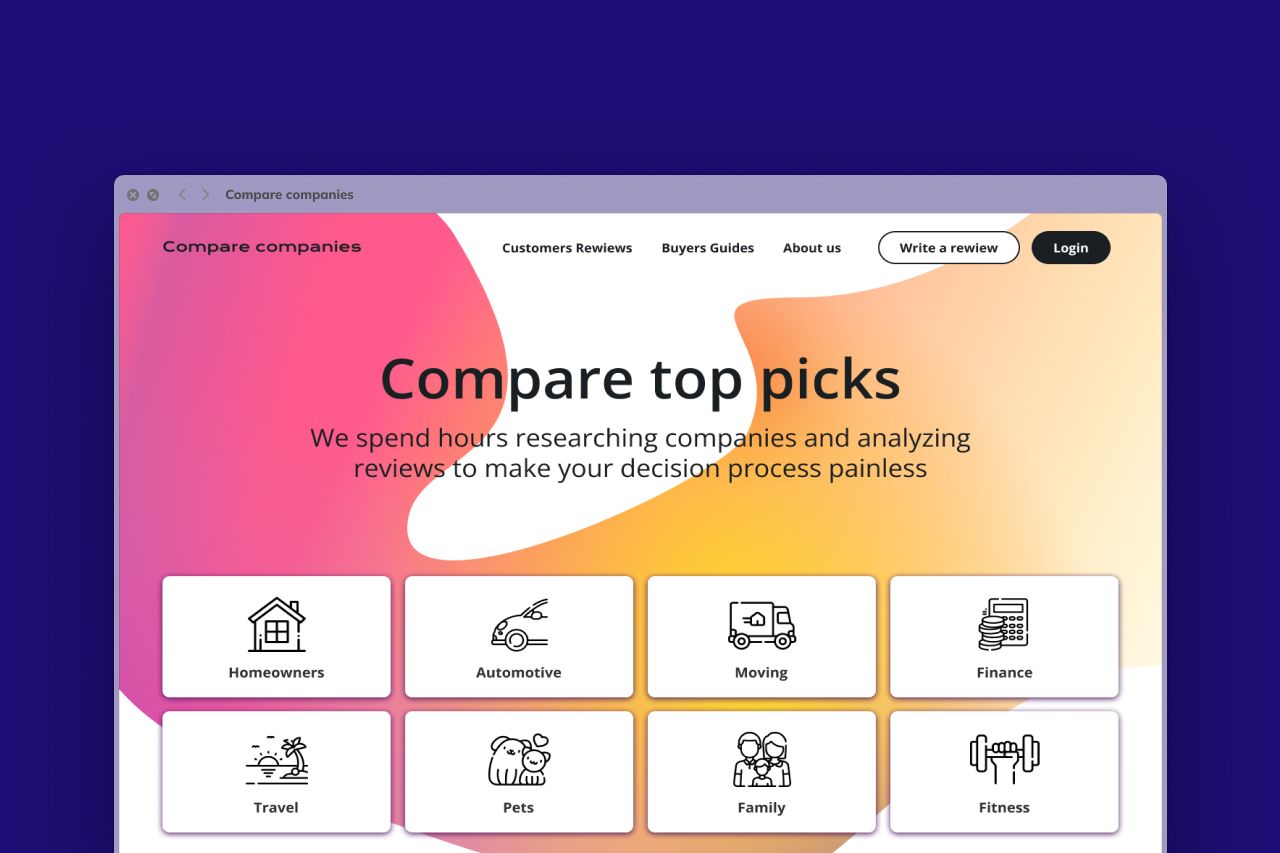 This year global sales via social media platforms were estimated at the rate of 992 $ billion, and it's predicted to reach around 3 trillion $ in the coming 4 years. The numbers are impressive, so even though it's an additional sales channel, we strongly recommend not ignoring this tendency, if you want to raise your profits and grow a young audience.
3. Subscription Commerce is the Core Factor in Driving Retention
Getting new customers is an expensive and time-consuming task, so resellers always try their best to retain regular customers instead, which are more loyal and tend to make more purchases at the store they love.
Subscription commerce is the best eCommerce technology for this purpose, and up until now, it's continued to gain its force in retaining customers for digital sellers, and online marketplaces, with almost 35% of e-stores using it on a weekly basis. The proper business and fulfillment models chosen for mailing allow growing customer retention and profits in the long perspective, as they provide simplicity and convenience when shopping, eliminating the need for manual ordering and delivery.
4. Multi-Choice of Payment Options Is a Must
It's well-known that one of the main reasons why customers abandon their shopping carts is a complex, time-consuming, and unclear payment process. If customers can't make an order in several clicks, they tend to leave their shopping carts and simply find an e-store with an easier payment procedure.
As for now, digital and mobile wallets accounted for more than 50% of worldwide e-commerce payment transactions, which makes them the most popular online payment method. The top e-paying option worldwide is still PayPal, with a whopping 60% of the market share. But as younger generations enter the marketplace, they want to have a variety of payment options expect PayPal to choose from.
New mobile payment methods will continue to evolve, and the future of this eCommerce technology is bright. It's predicted that by the end of 2024, digital wallets will eclipse any other payment options. It's time for owners of e-stores to think of upgrading their eCommerce platforms and embedding new payment options at their platforms, as customers won't wait for them to transform, having a bunch of competitors to choose from.
5. On-Time Delivery Is a New Law
High-quality delivery service is not something special anymore, but rather an ordinary thing for customers, who have already got used to it. Now people expect to get their products in a day or two, while the days of packing a product and sending it on its way, waiting for them to come in about a week at the right destination have long gone.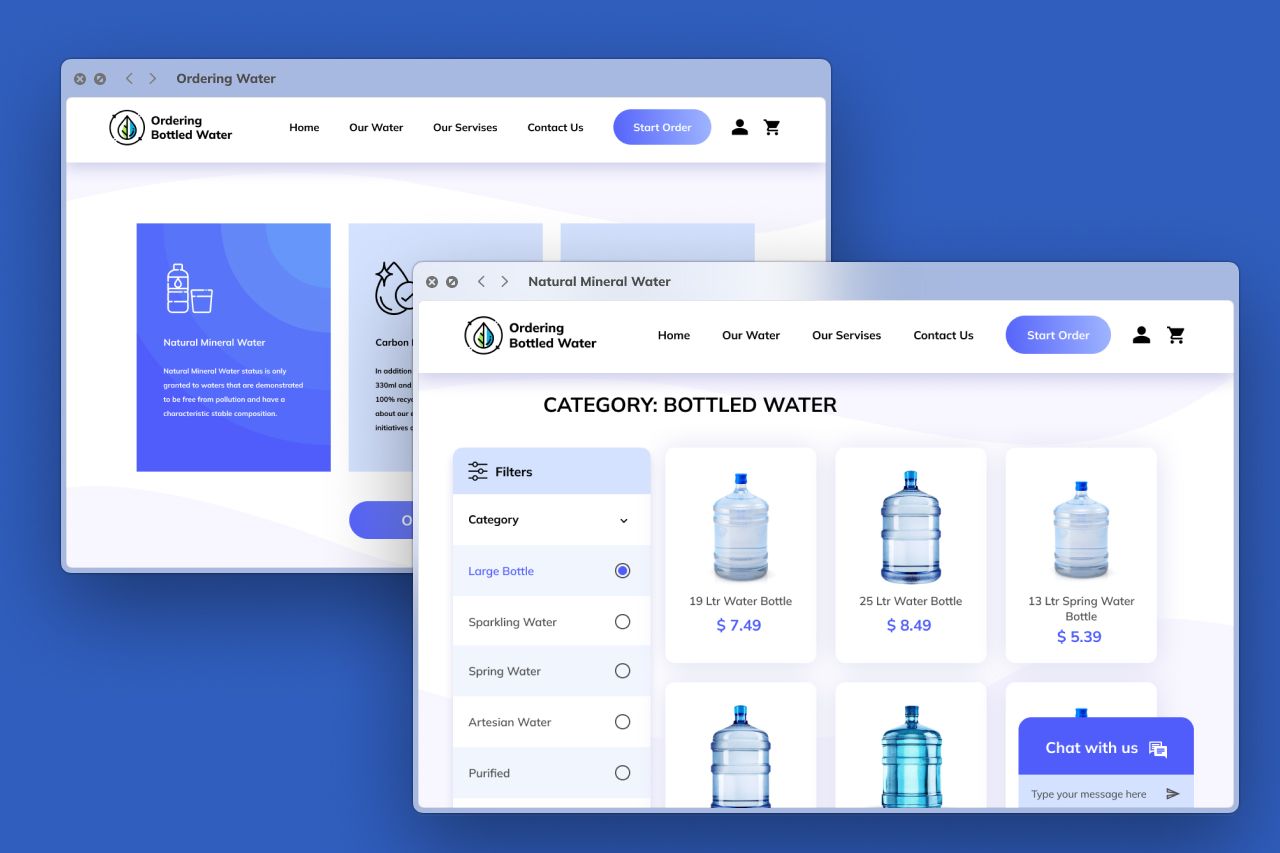 It happened when Amazon first set the gold standard for delivery which is next-day or even same-day. Now 93% of e-store users say order transparency is one of the main factors influencing their overall marketplace experience. Saying this, they mean that they need to know if their order has been processed, where it's located right now, and when they will get it. If the ordered products arrive late or have been broken in the course of delivery, customers will be disappointed and blame your platform, which will affect badly your brand reputation.
Thus, speed, communication, and personalization are the key factors in meeting the delivery expectations of modern consumers. That's why to create a wise delivery strategy and satisfy the needs of modern customers you need to use the expertise of the top experts in the fields of logistics, technology in eCommerce, and marketplace development.
For example, recently our custom CMS development specialists created a totally digital online platform for the pharmaceutical industry - Dermsource, which embraced more than 800 pharmaceutical suppliers and chemistries in one place. A wide range of products, user-friendly design, and next-day delivery feature allowed our client to make all the products 30-60% cheaper than at the average GPO and significantly increased customer satisfaction.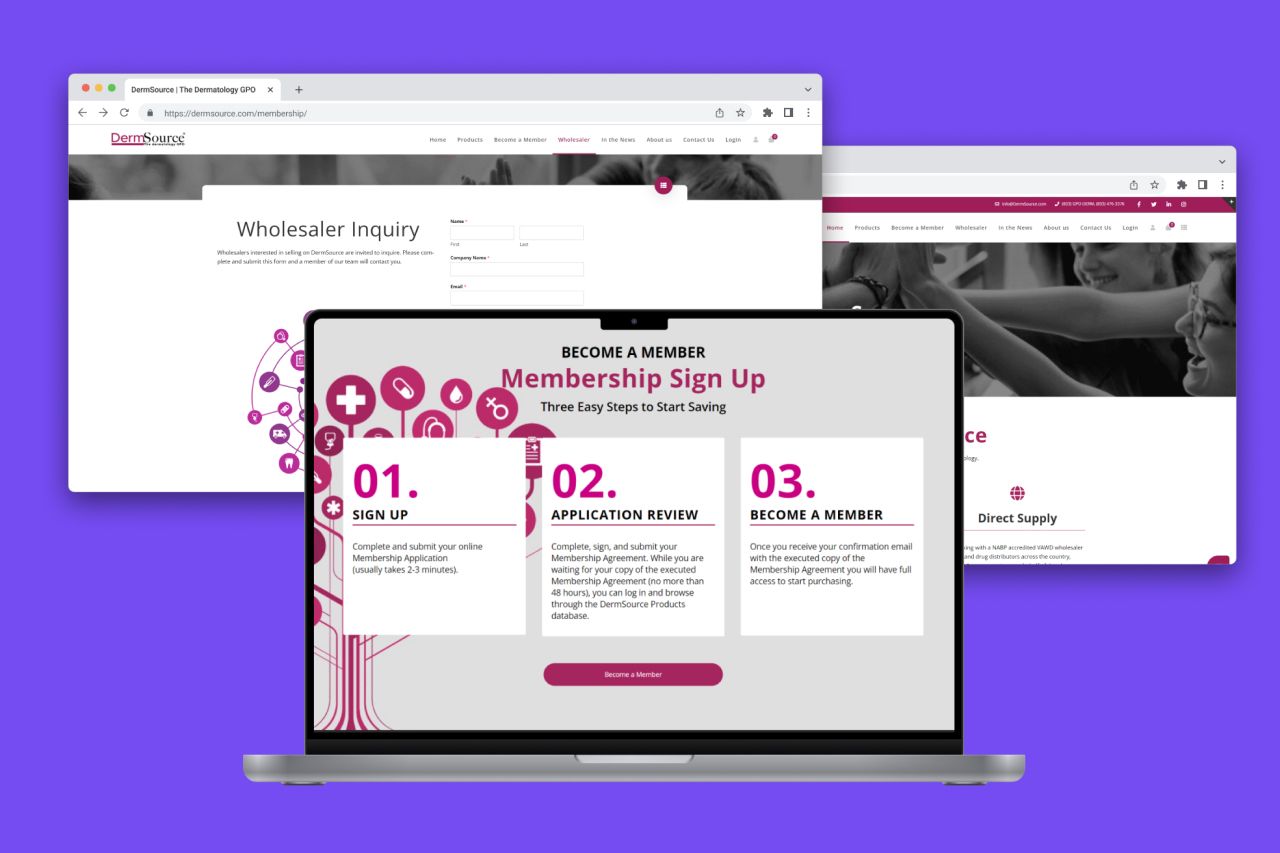 New eCommerce Trends
Below we have collected a list of trends that appeared recently, but they have already changed the face of the whole industry greatly and will continue to change it even harder in the coming year.
6. Mobile has Bypassed all Other Forms of Sales
Every year we spend more and more time online, and a lot of this amount is spent on shopping. But online doesn't mean at a computer or a laptop anymore. Instead, customers prefer to use mobile or tablet devices for their shopping needs.
According to a recent report by Statista, mobile devices now account for 71% of all eCommerce traffic and generate as much as 61% of all e-shopping orders. It's predicted that global retail m-commerce sales will reach $4.5 trillion by the end of 2024.
Nowadays customers, reaching any online reseller, expect to get an excellent experience while navigating through their cell phones. That's why eCommerce companies which didn't use an m-commerce strategy before should think of it in order to stay in the game.
We mean here designing mobile-first experiences, using adaptable images and menus, as well as creating AMP pages for faster page loading, and mobile-friendly payment options like Apple Pay and Google Pay. By the way, you can also check other important criteria to detect whether your business is eCommerce ready in our relative article.
7. Consumers are Ready for In-Store Experiences Again
Choosing offline stores over online experience is one of the core emerging eCommerce trends. E-sales worldwide rate has been steadily declining since the spring of 2020, and now people again turning to offline shopping as they lack personal communication. At the same time, the rate of online shopping remains high, which means people will use an omnichannel shopping strategy in the coming year as well.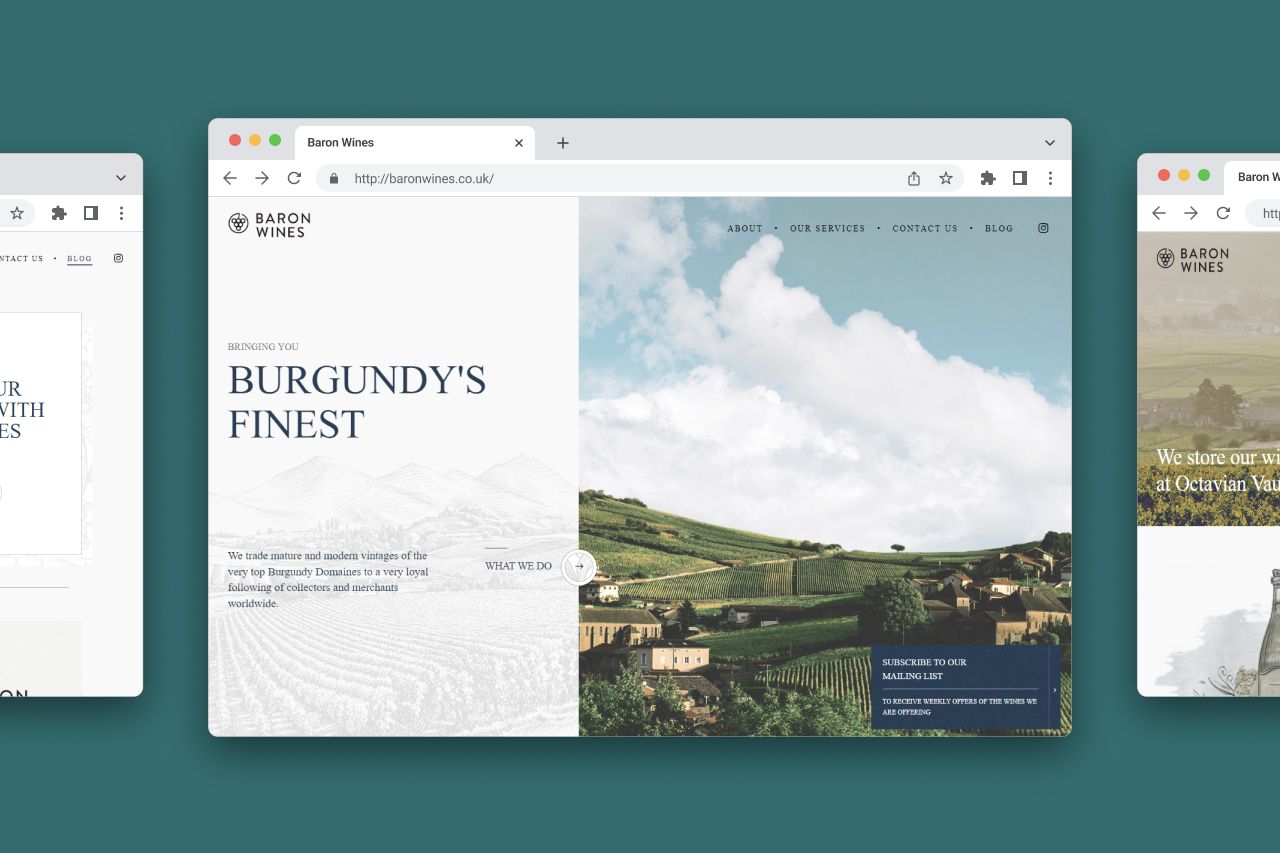 The numbers prove this statement, as nearly 75% of buyers used multiple channels before purchasing this year. Thus, the shopping journey only starts at the company's website and then proceeds offline. If you manage to build trust with your customers online, they will go back to your physical stores.
This also means that customers will compare the prices for your products at online and offline platforms, so make sure you've built a beneficial and wise omnichannel eCommerce strategy. It should include flexible fulfillment and return options, deep personalization at offline stores with consultants being able to access customer account details for better service, as well as real-time changes in the offline stores displayed at your online marketplaces.
8. BOPIS Is a Trendy Purchasing Method
BOPIS, which stands for buy-online-pickup-in-store shopping method, became popular during COVID-19 lockdowns, and up until now, shoppers don't want to give it up. It's still at the top of any eCommerce trends list, as it provides them with the ability to save time purchasing online and choose the most suitable time slot for picking up their items at a physical store.
Of source, flexible fulfillment is not something new, as shopping options like ship-to-store and ship-from-store exist for more than 7 years already. But experts predict that BOPIS will become a total trend next year, helping brands to increase loyalty, customer satisfaction, and thereby sales.
Need Help With A Project?
Drop us a line, let's arrange a discussion
eCommerce Trends You Better Pay Attention to
There is also a bunch of important shopping trends that are taking place in the eCommerce industry almost seamlessly, but they are changing their face just like any of the enumerated above.
9. Next Level of Customer Service
Modern e-store users have become quite choosy about customer service. When they have a question about product features, size, custom colors, or shipment, they expect to get help from the retailer in an hour as the maximum limit and then leave the platform.
Statistics prove that almost 90% of consumers are likely to completely leave the brand if they don't get proper customer service. That means retailers should make it a priority in their sales strategy, with the correspondent number of the workforce or at least a sophisticated custom chatbot, since customer service is the only buyer's point of contact with an e-store.
And we would rather recommend paying attention to chatbots as a game-winning eCommerce website technology, as they advance fast, and answer customers' questions on any preferred channel: e-store, social media, or phone 24/7.
10. Chatbots are Becoming the Newest Marketing Team Members
Chatbots have become extremely sophisticated and smart tools during the last 3 years, and they will continue to gain popularity in 2023 as well, becoming fully-fledged members of marketing teams worldwide. According to Gartner, it will become the main customer service tool for almost one-third of all eCommerce companies by the end of 2027.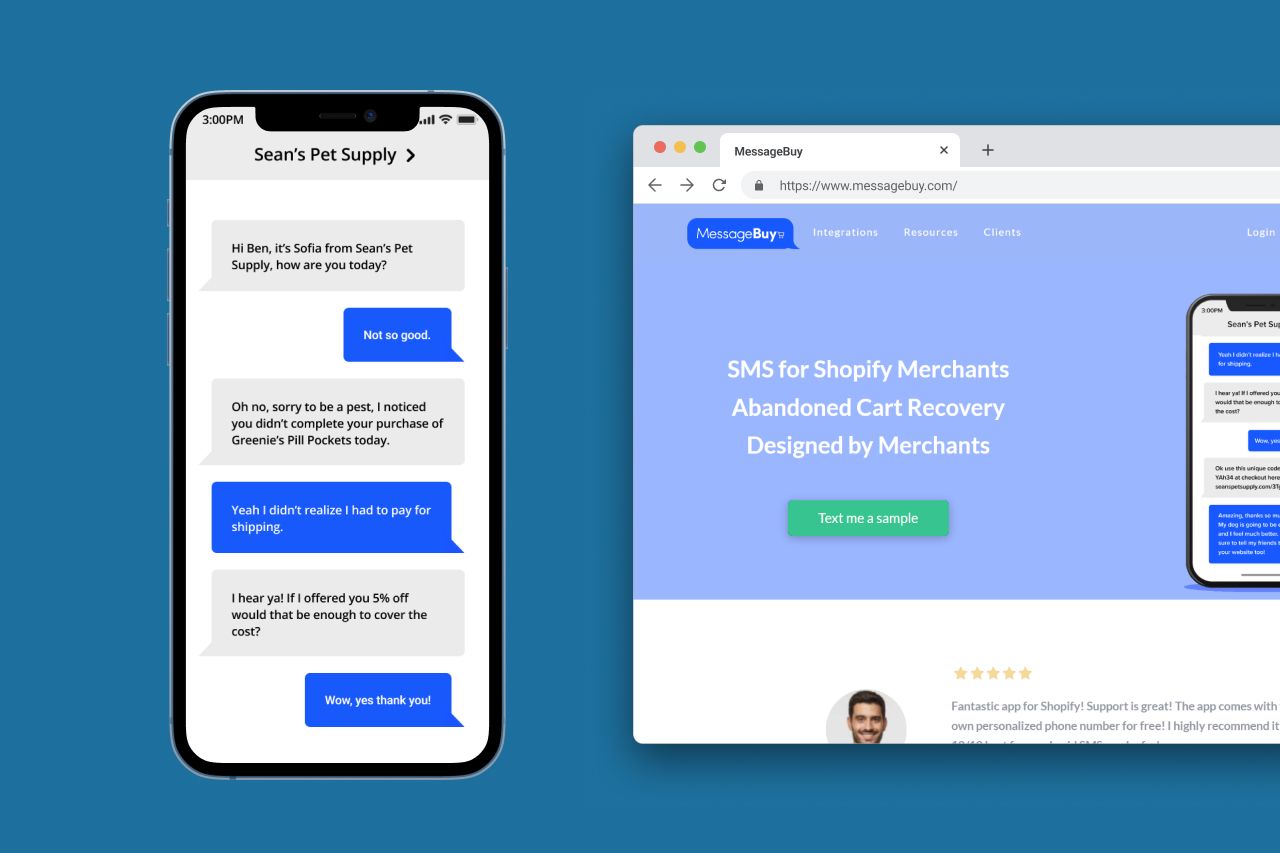 And it's no surprise for such news. Once created, chatbots help businesses to save money, improve customer service, fasten communication with clients on multiple sales channels simultaneously, support customers 24/7, gather feedback and customer data on products, etc.
What's also important, chatbots do all these tasks at any time of day, without getting tired, day offs, sick days, and, of course, without any salary to be paid at the end of the month. That's why they will continue to grow in popularity next year among eCommerce development trends, and retailers offering omnichannel experience should pay special attention to this powerful tool.
For example, recently our team developed a robust chatbot for an AR company located in Europe, that allowed our client to manage as much as 65% of all conversations with clients without the engagement of a specialist, and increased the total response rate by 40%.
11. Generation Alpha and Gen Z Enter the Marketplace
Next year we will see a very interesting retail industry trend, that will change the worldwide buying landscape forever: generation Alpha (born starting from 2010) will enter the e-commerce market with its huge purchasing power, and Gen Z will become the main contributor to the world's spending power.
What concerns spending power, these generations are used to buying much more than their predecessors, and even though Gen Alpha are still teenagers, they already spend almost as much as baby boomers right now. Plus, 32% of Gen Z are planning to spend even more over the 2022 holiday season, which is a big contrast to Gen Y, which tended to tighten up their belts when it comes to spending.
This is brilliant news for retailers for sure, but to get Gen Z and Alpha as target audiences, they need to adapt to these powerhouse generations and their buying preferences. The first thing here is, of course, online experience: 55% of Gen Zers use smartphones more than 5 hours every day, and 26% are online for more than 10 hours daily. This means that marketplaces should offer a highly personalized and thought-out shopping experience to catch their attention.
The next thing is shopping platforms: according to Forbes, as much as 97% of all Gen Z representatives use social media like TikTok, Snapchat, Spotify, and Twitter as their main source of shopping inspiration. This means that they won't consider buying a product without first researching it through social media, so resellers should have a catchy goods representation and a user-friendly design on their social media in order to retain these customers.
Since a good UI/UX store design is the key to success, it is important to choose a reliable agency with extensive experience in this field. Take the time to read reviews from previous clients of the design agency you've chosen. And when the work is done, be sure to leave your feedback. For example, if you are a customer of ours, you can review Fively on DesignRush!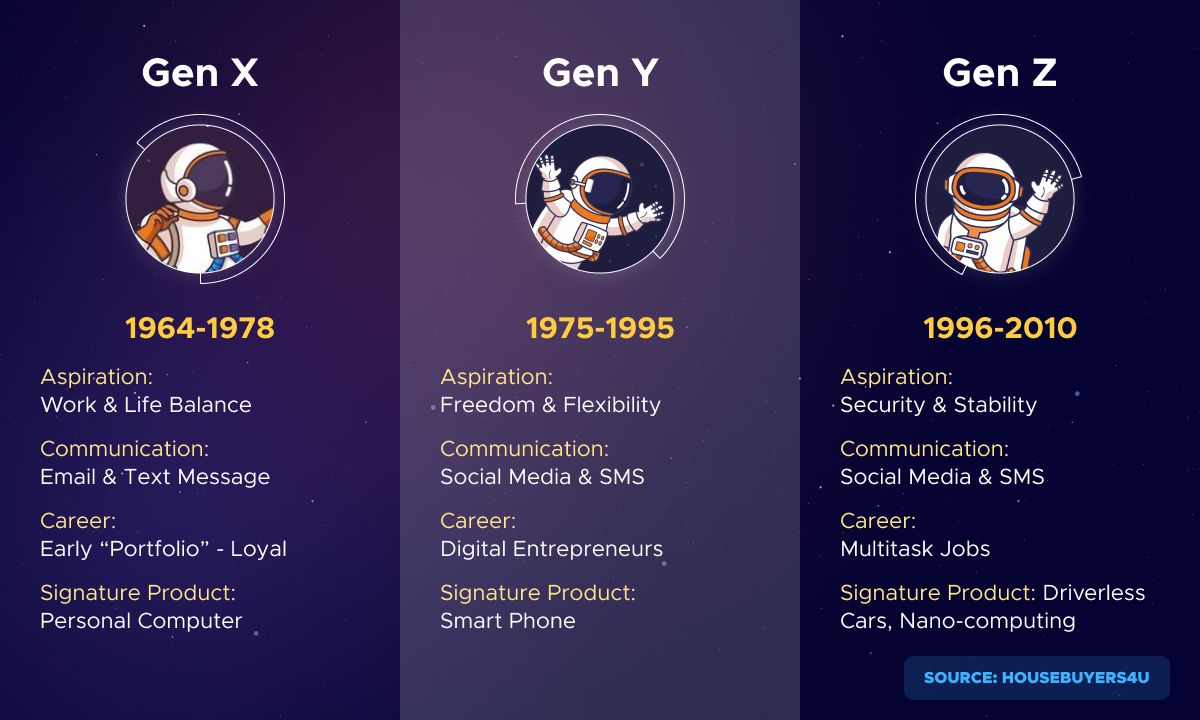 12. AI, Metaverse, and Augmented Reality are Becoming More Popular
Speaking about digital retail trends, we can't pass by such hi-tech novelties as 3D modeling and videos. Demo videos representing products' features and the use of augmented reality and 3D models allow potential customers to better understand products represented online.
The use of AR and metaverse technologies are especially useful among eCommerce technology solutions, as they give consumers the ability to visualize the goods like clothes, apparel, and shoes in 3D via a computer-generated environment. Thus, customers can estimate, interact, explore, try, and purchase goods online, with the confidence that they will fit them.
Even now almost 50% of shoppers say that 3D images of products appeal to them more than static ones, so next year numerous giant brands are planning to widen the use of their e-platforms. The industries with the greatest demand for 3D images for the next year are fashion and clothes, beauty and styling, and home goods and accessories.
13. UGC is More Attractive Than Brands' Own Content
Visual content that is created by brand users will continue to grow in popularity among Gen Z and GenAlpha customers. Recent research has proved that on TikTok, videos created by users describing the brand's products, have turned out to be 22% more effective than native brand videos.
The reason is simple: trust eCommerce platforms users imply to other customer's reviews. Their authentic photos, videos, and detailed reviews can create a brand image customers can really trust, rather than perfectly retouched images on the brand's social media. That's why retailers should think of how they can motivate customers to leave comments with photo and video proofs.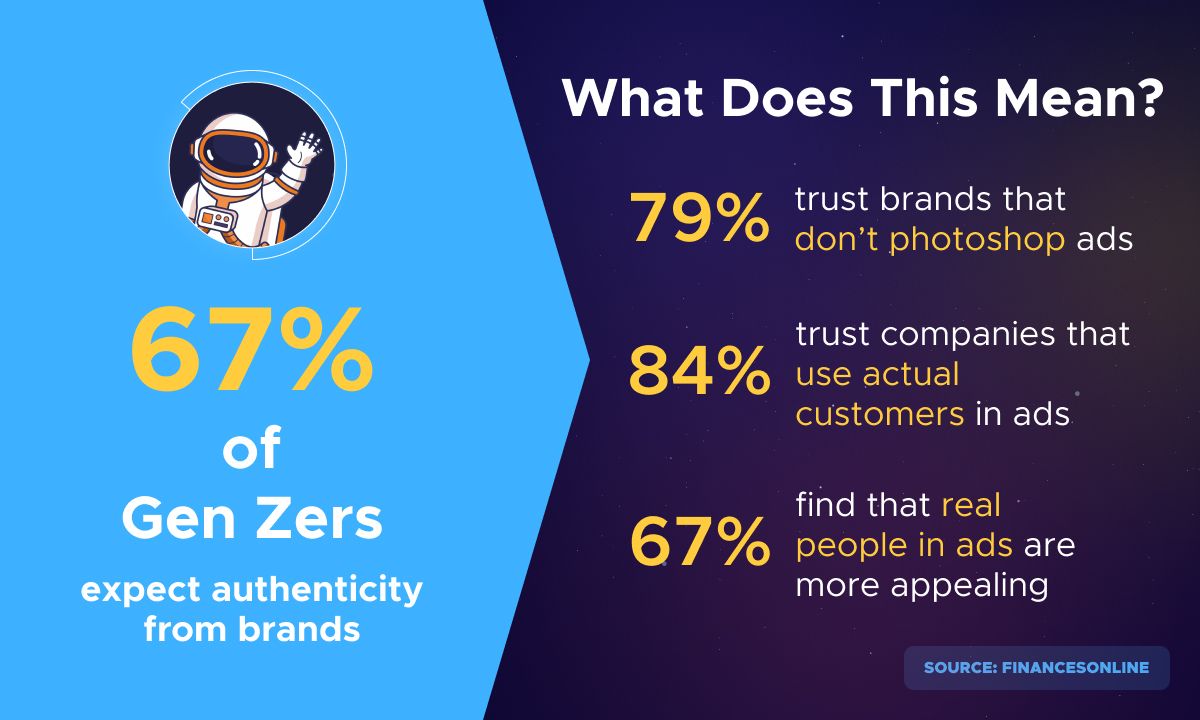 eCommerce Trends Which Cause Concern
The list of positive trends won't be full without a fly in the ointment. The current geopolitical situation in the world, together with massive crop failures, the recent massive shortage in the IT sector, and the overall frustration of customers all over the world left its imprint on the future of eCommerce as well. Below we compiled the trends for 2023 which cause our biggest concern:
14. Worldwide Inflation and Tight Budgets
In 2023 customers' worldwide purchasing power will be affected by the current inflation rates, so budgets will remain tight and shoppers will be mindful of their purchases. Retailers should think of embedding flexible returns and multiple payment options, including payment by installments.
Of source, it may seem to you that returns and installments are costly, but think about how it will affect your business in the long term. Statistics prove that as much as 92% of consumers will purchase from a brand again if it offers an easy and intuitive return process. If you have thought-out return and payment options, you will build trust with your target audience, which will allow you to raise KPIs in the future, gaining a huge base of regular customers.
One more way to gain a customer base and raise profits in these conditions is by offering services and products on a subscription base. Such niches as streaming and food ordering services have been already using this strategy for years, providing customers with special services by subscription.
15. Supply Chain Vulnerability
No top list of retail trends for the next year can be full without regarding the current geopolitical situation in the world. This is the war in Ukraine, massive sanctions against Russia, and the current logistics, supply chain, and market issues, connected with that.
Numerous worldwide retail, shipment, and food corporations lost a great number of customers or froze their assets and any connected activities on the Russian market, which resulted in a global recession in the industry, which began in the second quarter of the ongoing year and is still taking place. It's no surprise that it will affect eCommerce brands' growth in the next year as well.
Despite all these problems, buyers still expect from resellers a deep personalization approach,  convenient and user-friendly e-stores, a variety of state-of-the-art products to choose from, and transparent shipping. Plus, they want to buy sustainable and eco-friendly products at fair prices and get professional customer support when needed.
The coming year will be quite challenging for retailers worldwide, as it demands staying competitive and agile, offering new products in constantly changing circumstances. It's high time for brands to use eCommerce tech trends and create user-friendly interfaces, flexible payment options, and intuitive m-commerce apps. By the way, if you need to get more info on eCommerce website costs, feel free to check this article.
Environment-Friendly Retail Technology Trends
Despite the depressing factors enlisted above, the global eCommerce market continues to move forward with eco-friendly shipment, wasteless packaging, and green manufacturing, and this is undoubtfully good news. Below we've collected the main retail trends related to this field of the industry:
16. Sustainability Plays an Important Role in Customer Choice
Even though customers have little confidence in their future and less free money to spend due to the growing inflation, they still tend to prefer buying products from sustainable brands. Also, there is a growing interest of customers in brands like Thrive, which offer eco-conscious shopping experiences and fulfillment practices. This means that brands should think of embracing green technologies like products refill and recycling if they want to stay competitive.
We expect that next year this trend will go further and include even more forms of green shopping like goods produced using more sustainable materials, shipping all items together in one package, recycling products right in the offline shop, etc.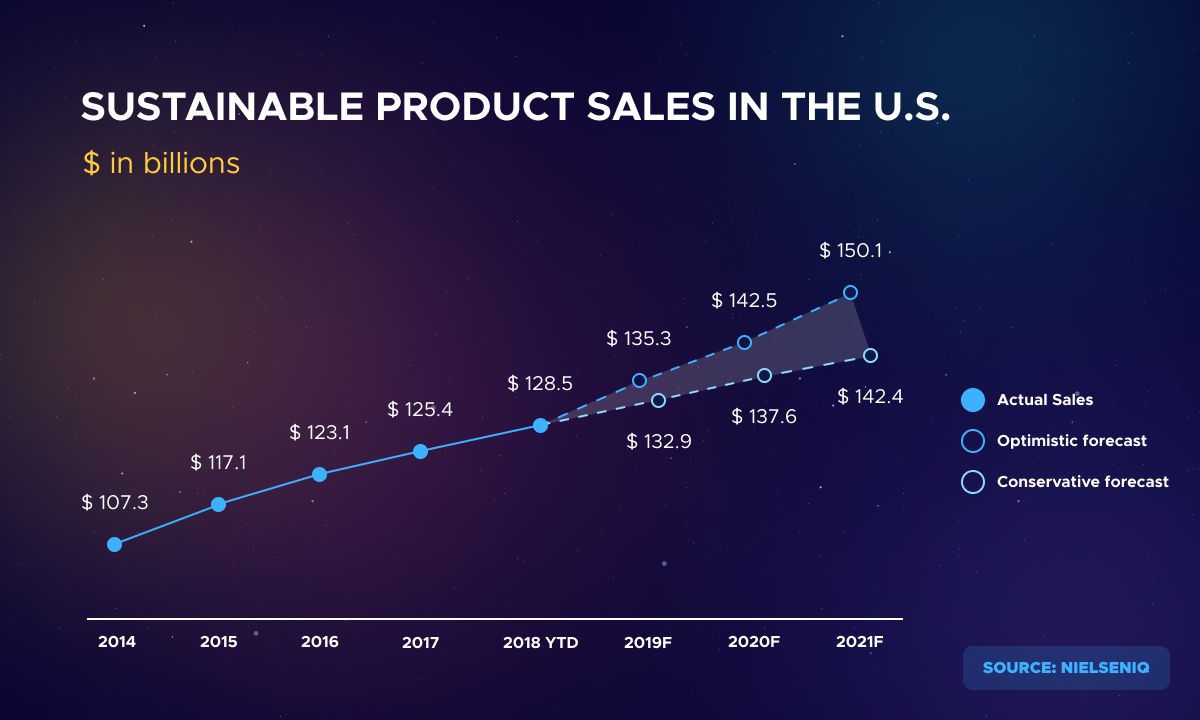 17. Re-Commerce is Gaining Momentum
Recommerce is another trend becoming especially popular in the eCommerce domain, as customers tend to care more and more about environmental changes and want to make their contribution to the future of the planet.
Even now as much as 65% of e-shoppers use resale or re-commerce services, like ThredUp, Poshmark, eBay, etc. Giant corporations like Patagonia and Levi's are also focusing on sustainability and re-commerce efforts. ECommerce predictions say that a lot of new players will also enter this market next year, so retail owners should consider re-commerce strategies to grow their audience.
18. Less Waste in Packaging
Consumers now want retailers to use a minimum amount of packaging, or at least make it recyclable and sustainable, as eCommerce packaging is one of the world's largest sources of waste polluting soil and oceans.
Shorr's sustainable packaging consumer report states that 76% of respondents say they've consciously purchased more sustainable products in 2021, and as much as 77% expect more brands to offer totally sustainable packaging in the nearest 3-5 years. Thus, eCommerce brands should think of how they can optimize their packaging to attract more customers.
---
This is the very end of our eCommerce top list of trends for 2023, but we shouldn't forget this industry never stops moving forward, bringing new out-of-the-box solutions, crazy ideas, and breathtaking technologies to the market, so stay tuned to keep pace with the beat of eCommerce industry.
Remember, that if you already have a bright project idea, and need professional custom eCommerce website development services, our engineering, DevOps, and project management specialists are always at your disposal. Feel free to contact Fively team, and we will help you create a game-changing product that ideally fits your business line.
Need Help With A Project?
Drop us a line, let's arrange a discussion