Best Articles of the Year. What Might You Have Missed?
In case you missed the important articles about web design and development in 2020, check this digest Fively team prepared for you.
Happy New Year friends! The last week of December 2020 is a good time not only for New Year's resolutions but for end of year wrap-up. Therefore, we decided to highlight the most useful and inspiring articles we made in 2020.
To say that 2020 was a challenging year would be an understatement. With all the ups and downs, we have tried to remain useful for businesses and provided information on web design and development. Now we want to thank you for staying with us.
Let's take a look back at our top articles and find out the topics our readers found the most useful.
3 min read
Web design is one of our priorities at Fively. We insist that it's not bells and whistles but a powerful tool for business, particularly for e-commerce. The right store design helps to build a reputation and makes the customer journey smooth. This is the key to long-term customer relationships which will continue being extremely important in 2021.
The article uncovers the most significant advantages that you get while implementing the basic principles of online store design. All the ideas are supported by statistics and figures.
4 min read
At Fively we like following trends and new ideas that might be used for our improvement, i.e. for the good of our clients. This article is devoted to the changes that were witnessed in the field of web development during 2020 - the impact of AI and chatbots, accelerated mobile pages, single-page apps, and so on.
If you think it's too late to read this blog bost at the end of the year, don't be. All the trends we mention there are likely to continue and evolve for the following years.
3 min read
We adore idea-driven startups and entrepreneurs. If you're the one, don't skip this article. We've prepared a 5-step plan to turn your idea into a competitive product. It will lead you through doubts, false beliefs, and make you think about some practical concerns.
The app market is evolving from year to year. Today most software development companies offer an idea validation service. It's a great opportunity to get an estimate and understand your further perspective. However, there are far more preliminary steps you need to take.
3 min read
Changes, flexibility, and adaptability are the most important words in the vocabulary of modern business. They're equally true for such a part of your online presence as web design. Made once, it should regularly be reviewed because consumer behavior is changing.
It can make you wonder how often you should analyze the effectiveness of e-commerce store design. We can't give you a strict schedule but we know some markers that can give you the clues for making an action plan.
4 min read
Are you sure that you made the best of web development technologies in 2020? It's not too late to stop and check it. For example, you might find out that JavaScript risks yielding the palm, CMS platforms are literally losing their heads, and what modern design and Lego have in common.
This article is focused on big technologies for ambitious businesses. We're sure this is your case. So, discover more web development ideas to turn your potential into performance.
3 min read
Did you use web portals in 2020? This article explains the essence of the solution and its potential for the B2B sector. You may check whether you did everything correctly and took advantage of the potential.
If you aren't yet familiar with web portals, this is the sign you should get. You may be surprised how it can save your time and other resources while improving customer engagement.
3 min read
Conversion rate is one of the key metrics for e-commerce. Online businesses use any available means to improve it but sometimes forget about the thing that is in front of everyone - yes, we're talking about UX and web design once again.
If you delve into the issue, you'll see how UX and cart abandonment are interrelated and what steps need to be taken to make the most of web design. All the ideas are supported by facts and numbers, as usual.
3 min read
We can't end this year without looking ahead, can you? So, we've analyzed the current state of the industry and best projections to make up a list of web development trends for 2021. All of them can be applied so you may find something for your business development plan.
In this article, we tried to avoid mentioning the obvious ideas like AI or IoT. We described far-reaching and practical ideas instead - voice UI, WebAssembly, single-page websites. It will be inspiring to use them for new projects and upgrades in 2021.
We hope that you find inspiring ideas with the help of this digest. Let the coming year be the year of inspiration and forward movement. Always yours, Fively team.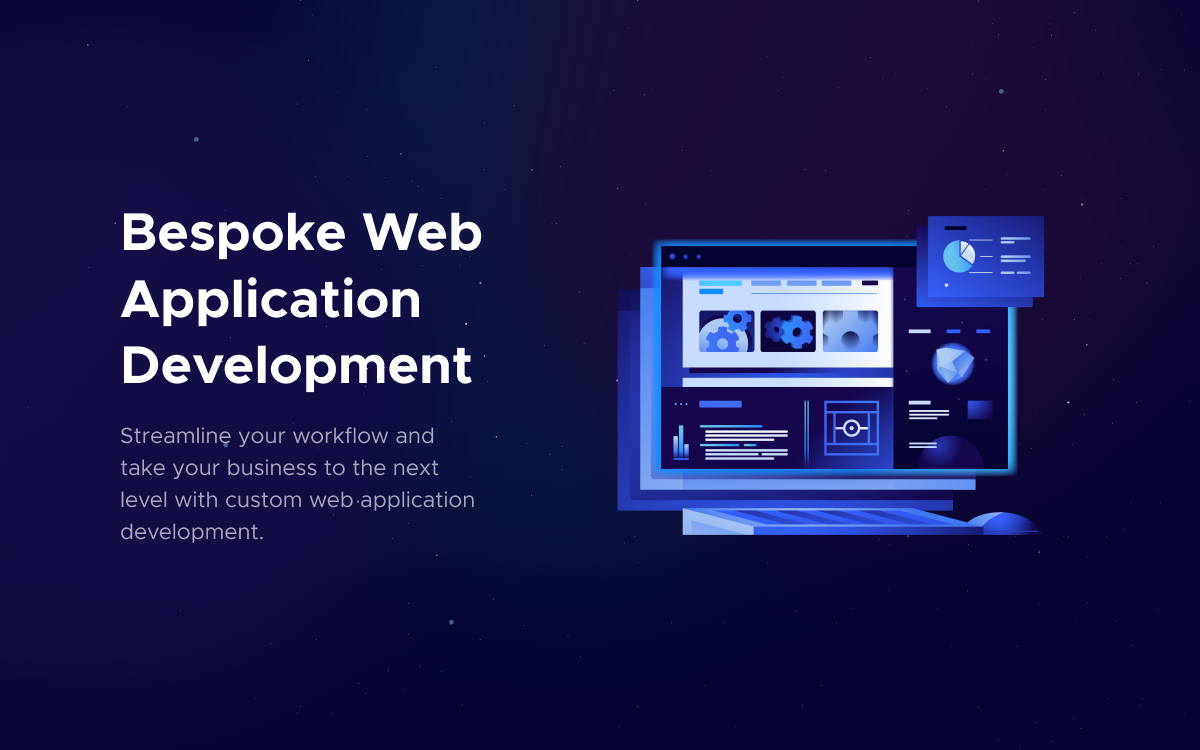 Need Help With A Project?
Drop us a line, let's arrange a discussion