B2B eCommerce Portal vs Sales Portal: Features, Customer Experiences, and Business Purpose
Choosing between B2B eCommerce portals and sales portals: pros and cons.
In 2020, the world's B2B eCommerce market has reached a new peak, being estimated at over $14 trillion. The market is still growing today, which makes it a good time to build a new B2B E-Commerce web portal. If you have such plans, we will provide you with all the necessary information.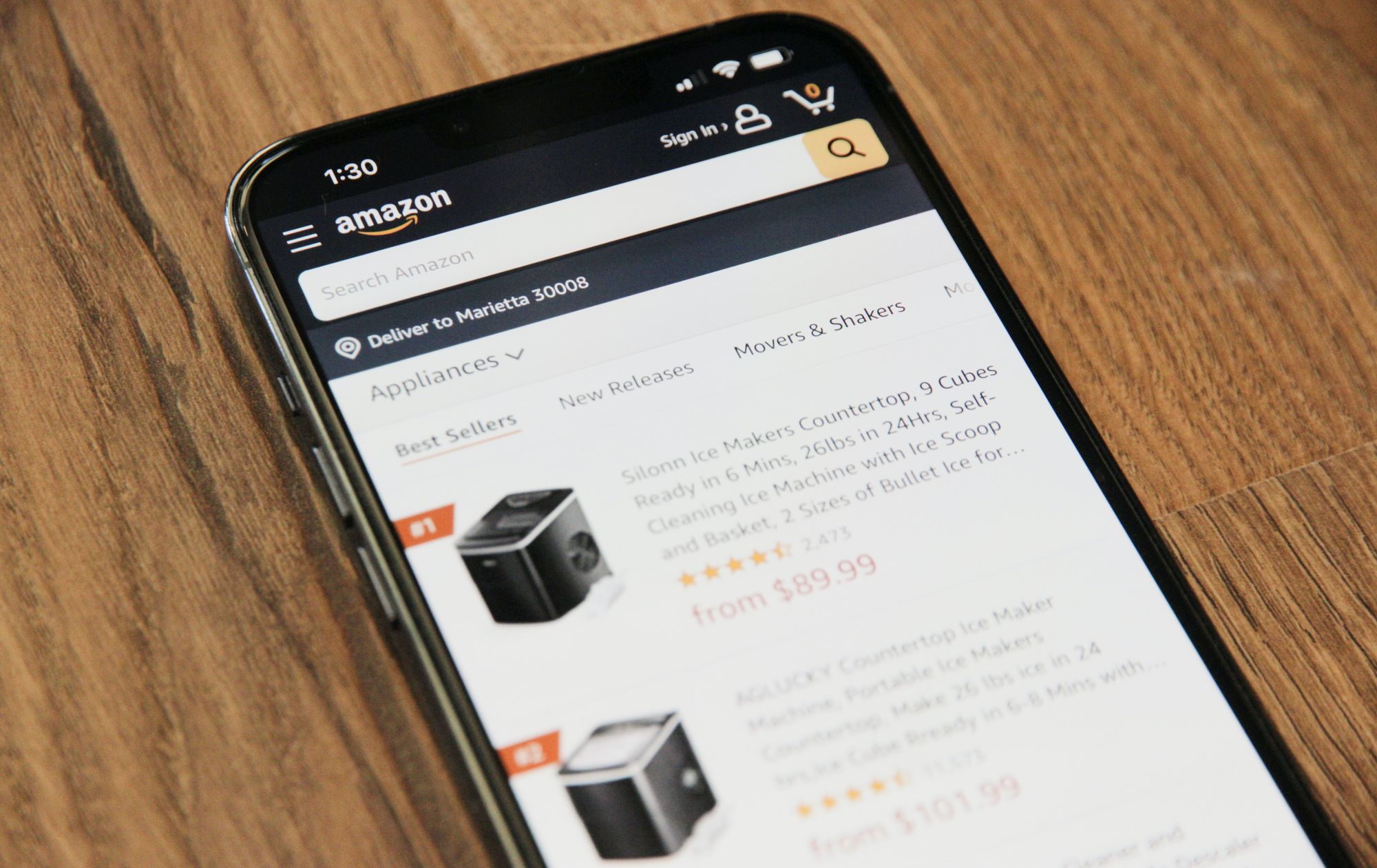 This article describes the current market, ways to select the right features, and other factors that you need to consider before starting your project. We will also talk about the differences between two types of B2B portals, a B2B sales portal and a B2B E-Commerce web portal, comparing their pros and cons to help you choose.
What Is B2B Selling?
The main difference between B2C and B2B sales is who you are selling to – individuals or companies. One common misconception about the present-day B2B eCommerce is that B2B buyers differ from B2C buyers dramatically and require specific, unique ways of communication. In reality, many suppliers sell both B2B and B2C using relatively similar methods.
Business-to-business (B2B) E-Commerce websites can sell a variety of goods in all kinds of ways, including:
Wholesale eCommerce;
Cooperation with chain retailers;
Manufacturer selling for resale;
Distributing goods for organizations like nonprofits or schools.
If you are just entering the digital selling world and do not know much about the web portal implementation, we will describe the best ways of building a B2B eCommerce customer portal for your needs.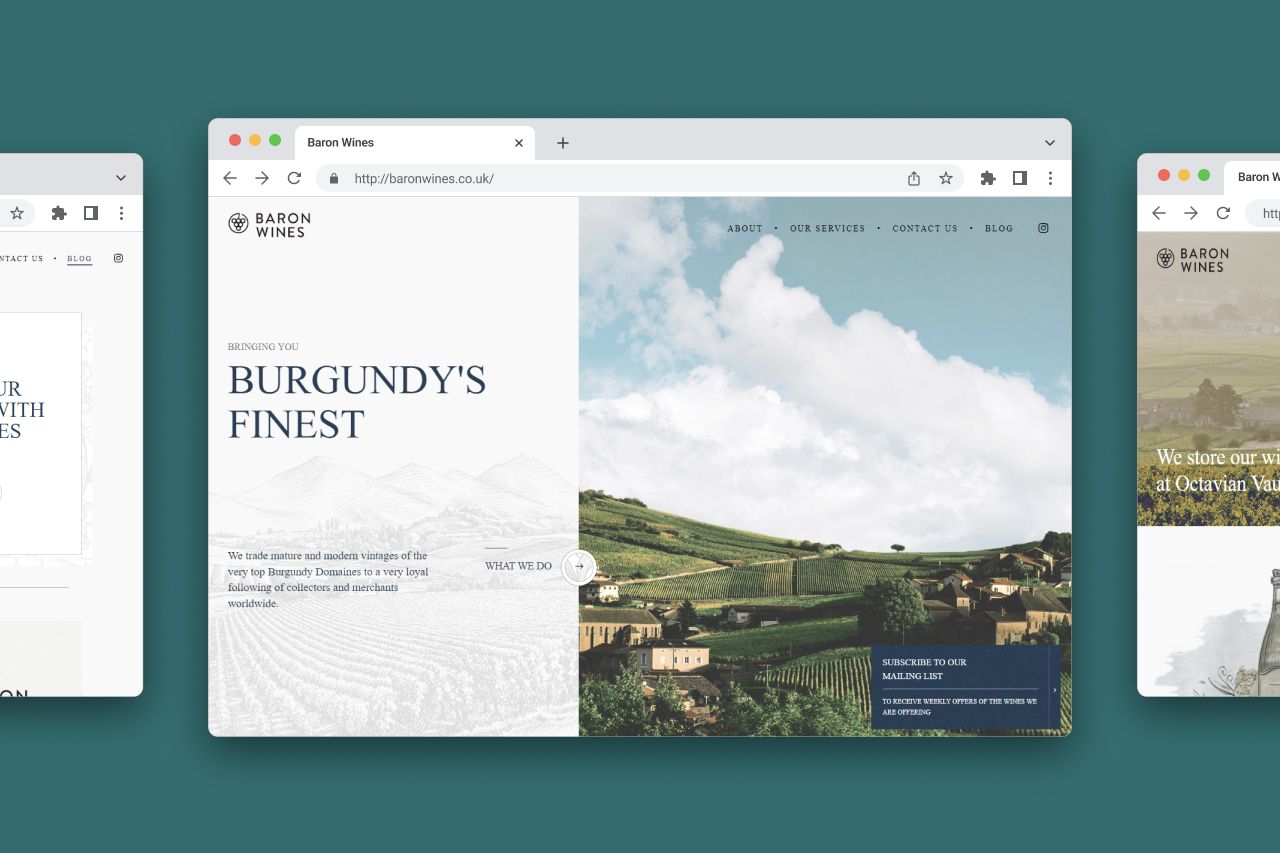 Is it necessary to create a separate business-to-business eCommerce platform if you already have one selling B2C? No, one eCommerce website is enough. However, you should optimize purchasing experience to cater the needs of B2B buyers and build long-term relationships with them. We will talk about the most effective ways to do it.
Sales Portal or B2B eCommerce Portal: What is the Difference?
Which one is better – B2B eCommerce portal software or a sales portal? The answer is: it depends. The common influencing factors may include a type of your business, the number of employees, the presence of specific client groups, etc.
Different types of web portals exist to solve specific problems and help companies reach certain business goals. Let us compare two popular options that B2B businesses can use to sell their products and carry out marketing campaigns.
What is a B2B E-Commerce Web Portal?
What is a B2B eCommerce portal? It is a public web platform for multiple companies to sell and buy goods or services. In terms of functionality, business-to-business (B2B) E-Commerce websites usually combine tools for content management and online selling.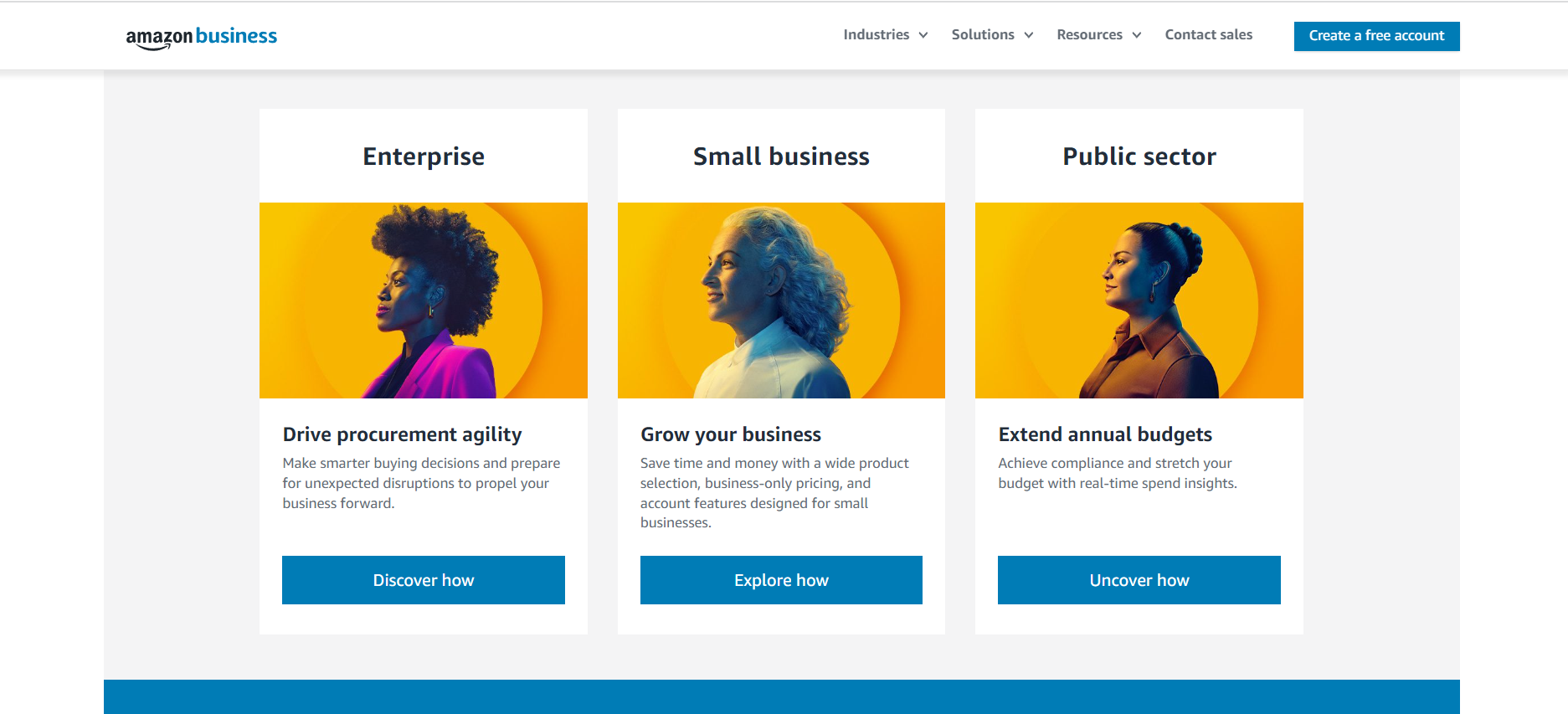 What users can do with a CMS (Content Management System) on B2B eCommerce portals:
Make meaningful and SEO-energized descriptions;
Add keywords for consumers to find relevant products;
Create blog content for customers, and more.
What users can do with eCommerce tools on B2B selling websites:
Add new products (goods or services);
Manage inventory and price lists;
Add photos and descriptions;
Manage delivery methods, payment options, and more.
You can also create a private B2B E-Commerce portal where users are added by administrator. This is helpful in certain situations and with specific businesses.
What is a Sales Portal?
An online sales portal is a type of web interface with all the necessary sales tools and customer information. It can be an exceptionally useful instrument for your sales and marketing departments, as well as other employees.
The main difference between sales portals and B2B eCommerce portals is in the purpose. Sales portals enable you to analyze the data more effectively and make better decisions about sales strategies, primary markets, marketing campaigns, and more.
What is a B2B sales portal? As the name suggests, it is a kind of sales portal for organizations working with B2B businesses. However, as we have mentioned before, it is possible to have one shared platform for B2B and B2C sales processes if your company needs it.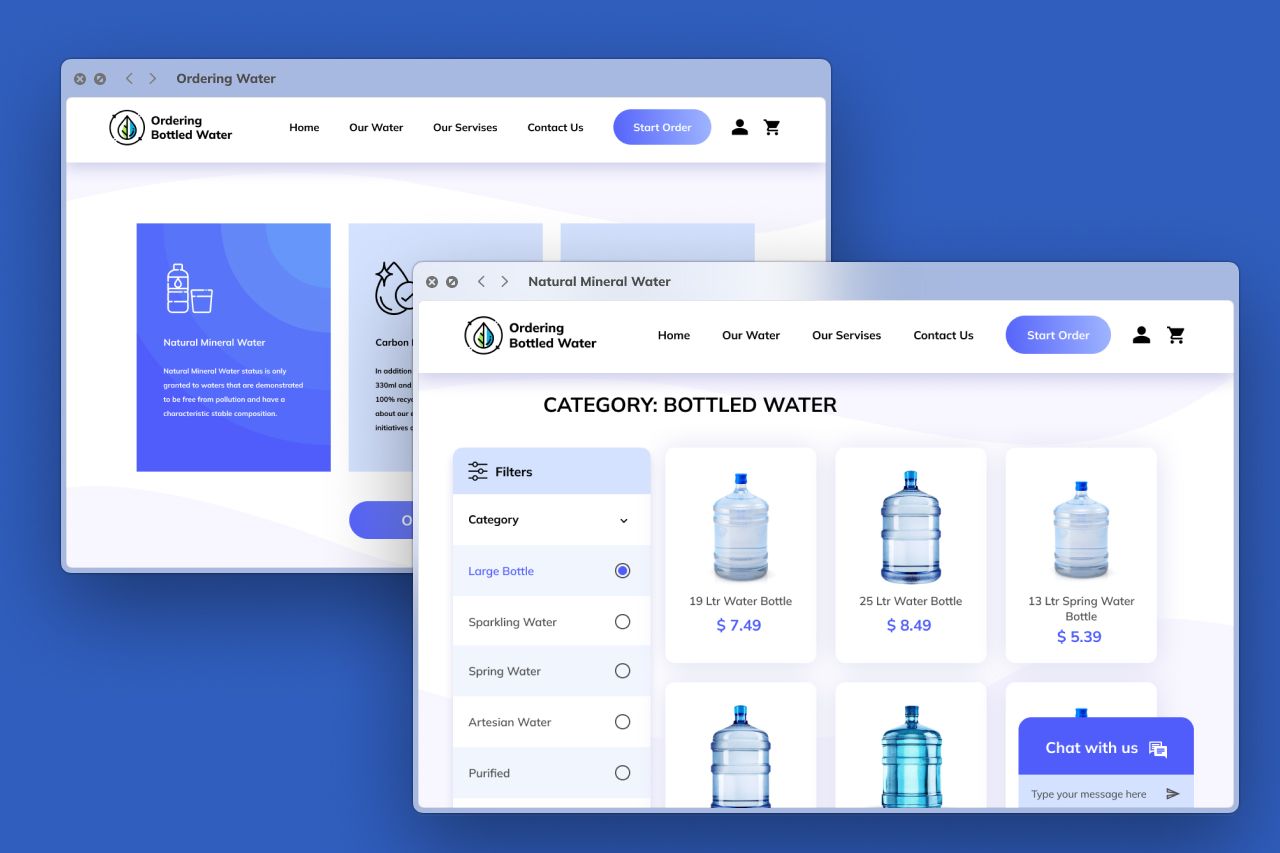 Main features of a B2B sales portal may include:
Sales and marketing tools;
Categorized customer information based on product, size, location, etc;
Search tools with filters;
Social media management tools (you can leverage social media to reach out to potential B2B buyers);
Different levels of access (who can watch or edit the information).
In some way, a sales portal has a lot in common with a CRM system. The difference is having an emphasis on special tools for sales teams.
Pros and Cons of B2B eCommerce Portals
Why are B2B eCommerce portals so popular with businesses all over the world? We will share some reasons from our clients' experience.
Advantages of business-to-business selling platforms are:
Increased B2B buyers management. Handling everything in one place, you can automate all sales processes from working with customer information to inventory management.
Improved customer relationships, cross-selling and upselling. Providing a personalized selling and buying experience for each user, you can enable product recommendations, special offers, and other proven strategies to sell more to your existing B2B customers.
Opportunities to expand your business. You can use a B2B eCommerce portal to reach other markets and new B2B businesses. Even if you work locally, your B2B eCommerce solution can help you go global.
Enhanced analytical tools. Using all the capabilities of predictive analytics and machine learning, you can track customer behavior and identify weak sides of your B2B sales process.
These are the main advantages that our clients usually notice after having chosen B2B eCommerce portal development. There are, however, some difficulties they face in the process.
What are the challenges of B2B eCommerce software?
Competitor analysis to discover the right market niche. This should be the first step when you develop your eCommerce strategy and want to build a new software solution. We don't recommend skipping this step or not using all your available resources to conduct a thorough analysis.
Visibility for search engines, marketing, and conversions. We use a SEO-driven approach to building B2B E-Commerce platforms and advise our clients to keep search engine optimization their priority.
Choosing the right technologies for a modern B2B eCommerce platform. We can help you create a user-friendly, secure, and feature-rich solution using up-to-date development tools and approaches.
Those were the main advantages and disadvantages of B2B eCommerce portals. Now let us discover some good and bad sides of using a B2B sales portal.
Pros and Cons of Sales Portals
The most important benefit you can get from using a sales portal will be streamlined processes since you keep all of your tools and information in one place. Your employees can have quick access to specific data and work more efficiently. In addition, there are lots of opportunities for customization of a sales portal according to your specifications.
One more advantage of a B2B sales portal is information security. You can apply role-based access to present certain information to specific users. There are more technologies to enable cybersecurity and protect sensitive information.
The biggest challenge of using a sales portal is that it requires constant updates. It will not be a problem though, if your sales and marketing teams visit the portal regularly and actually use its tools. In our clients' experience, a business needs to apply proper onboarding and training programs for team members.
B2B eCommerce in 2022: Main Tendencies
If you are planning to build a B2B eCommerce customer portal it is important to study the market first. As a rule, the digital B2B market has been way smaller than the B2C market. It was the 2020 pandemic that changed the situation: these days, B2B eCommerce around the globe is estimated to be five or six times bigger than B2C.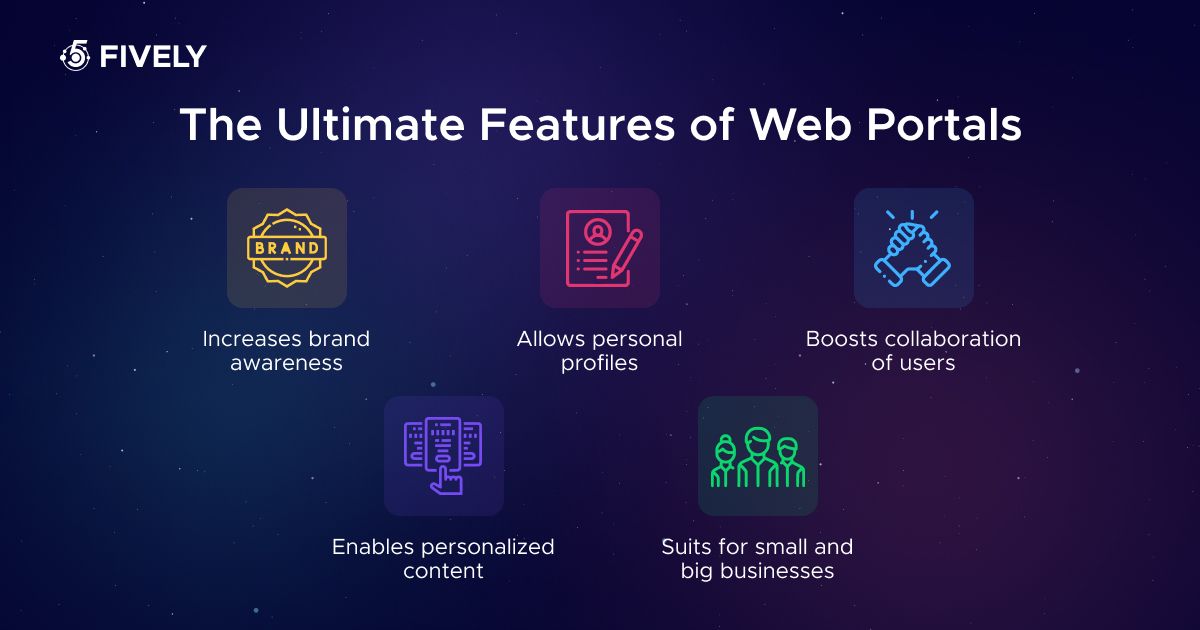 What is eCommerce B2B sales like in 2022 and what you should consider when you create a new B2B selling portal? Let us outline the most prominent trends.
More and more millennials are entering the B2B market. This means that old-fashioned ways like cold calling or manual approach to transactions are becoming a thing of the past in B2B selling.
Modern ways of communication are crucial in B2B sales. According to a Gartner study, around 46% of B2B buyers use social media at the start of their buyer journey. Many of them are open to talking to your sales rep via messengers or social media.
The importance of good customer experience. Millennial B2B customers  have high expectations about their buying experiences, including automatization of operations, online purchase and convenience of payment options, smooth delivery management, online marketing activities, etc.
In general, B2B buyers are just people and they want their online experience with B2B eCommerce portal software to be as convenient as it is in B2C sales. Your goal is transferring best practices while keeping in mind specific B2B-related factors.
How to Create a B2B eCommerce Portal: Features for Better Customer Experience
If you are wondering how to create a B2B eCommerce website, we will tell you about the vital functionality to make the platform work properly. In custom software development, it is crucial to select the right features and identify the most important ones to be built first.
How do you choose features to make a B2B portal? Different features depend on the type of your business, who your customers are, locations you work with, and so on.
Some key features include:
Registration for a new user;
Catalogs of goods or services;
Price lists and customer price;
Convenient and quick ordering process;
Inventory management in real time;
SEO tools, and more.
We will talk about the main features of a B2B eCommerce customer portal to help you enhance customer experience, making it personalized and adding convenience to online ordering and paying processes.
Personalizing Buying Experiences for B2B Customers
According to a research by Accenture, 50% of B2B buyers say that personalization features are highly important to them when purchasing, and 41% say that the self-service features are most convenient in the B2B purchasing experience.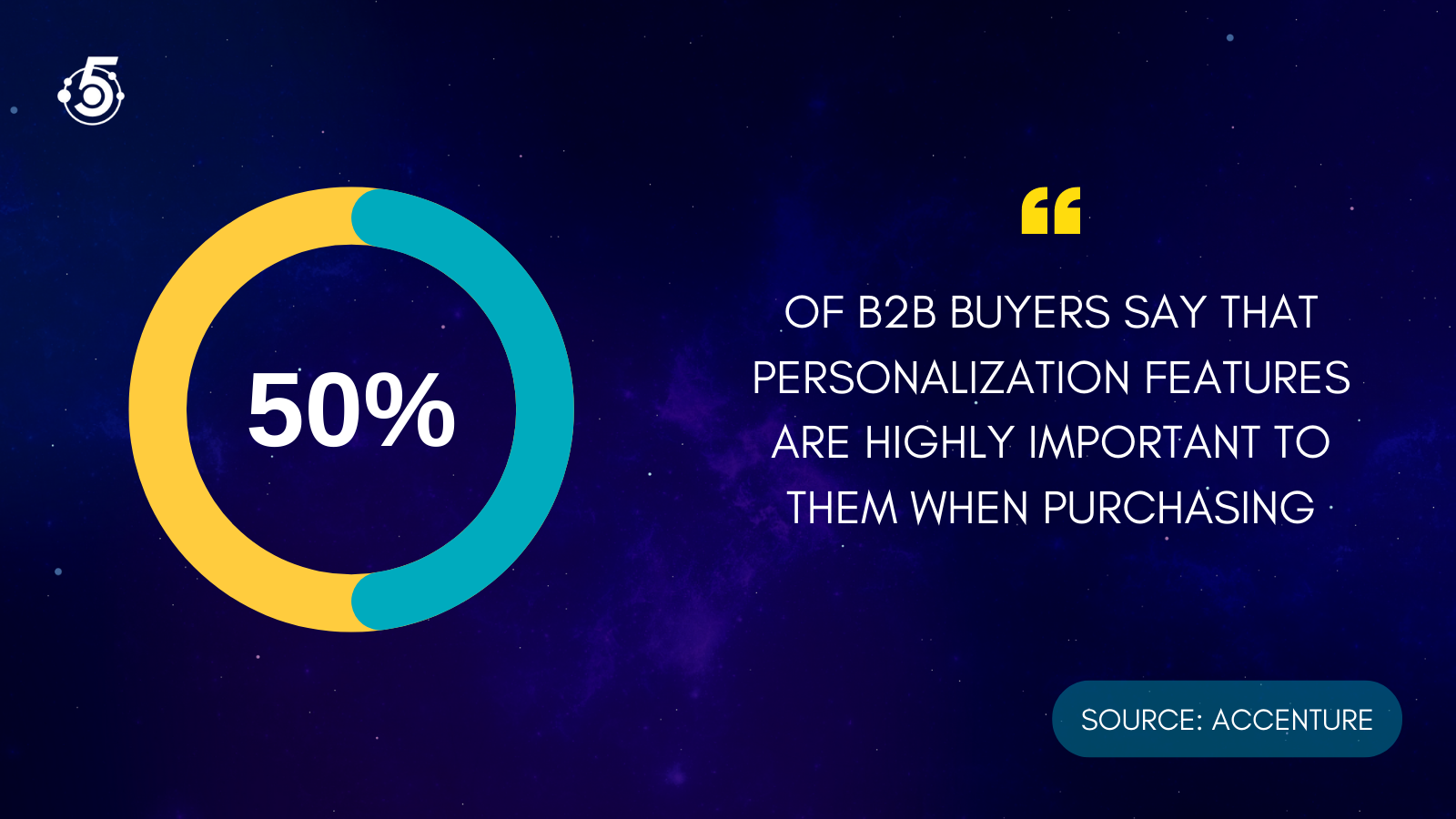 Let us name some features that can build long-term relationships between customers and suppliers on B2B eCommerce portals.
Create groups of customers: use all necessary criteria such as pricing, payment, shipping, etc. You can have totally different pricing for bulk purchase if you choose so.
Make your price lists more specific: you can have unique prices for certain customers and add products to multiple lists.
Manage visibility: you can limit who can see your catalogs or prices and allow only registered users place orders.
Use all opportunities of sales rep management: you can assign certain representatives to work with specific customers or groups and then monitor the performance using statistics and other tools.
Use different shipping and freight opportunities: we can integrate various shipping carriers to make the purchasing experience better for your customers.
Quick Ordering and Reordering for B2B Buyers
Your customers are busy people, and if you can make the ordering and reordering processes easier for them, it will enhance their buying experience significantly and boost loyalty to your B2B eCommerce portal.
Make ordering process convenient via various devices, including mobile apps.
Include order history for buyers with all necessary information. This feature is connected to a customer account.
Include options for repeat purchases: save all necessary data to make further purchases quick and easy for B2B customers.
Add the "saved cart" option: buyers will be able to create a cart and save it for later. In addition, they can purchase the same list of products again, without having to refill the cart.
Flexible Payments on B2B eCommerce Customer Portal
There is a significant difference between B2C and B2B customers: the latter usually need several payment options, including credit cards and checks. The more alternatives you offer on your eCommerce portal, the more B2B businesses you will attract to partner with you.
Make payment methods as flexible as possible: online and offline, electronic and paper checks, PayPal, credit cards, and more.
Create online invoices: you can use a dedicated page for direct B2B payments without adding items to carts.
Add the "get a quote" option: use a customer price and quoted price with ease if our business model requires it.
How Much Does it Cost to Build a B2B eCommerce Portal?
Highly skilled developers can handle custom B2B marketplace implementation from scratch, as well as optimization and customization of your existing B2B eCommerce portal to make it visible for search engines and attractive for new customers.
Shopify is an example of B2B E-Commerce websites offering lots of advanced features by subscription. Web developers can customize your Shopify store and implement more integrations with other services according to your specific needs.
If you are unsure about your business model yet, you can start with many open-source options available on the eCommerce market. For instance, CoreCommerce is a free B2B eCommerce portal for businesses making first steps in this field.
Need Help With A Project?
Drop us a line, let's arrange a discussion
But if you need a more serious solution for your business, then we strongly recommend that you turn your attention to the development of a custom web portal.
In this case, together with web development companies, you can create a solution from scratch that will perfectly suit you and your business without any compromises.
What is the average cost to create a B2B eCommerce website? As a rule, web portal cost is defined by different factors:
How much customization do you need?
How complex is the required functionality?
How many integrations do you want to have?
Where do you hire specialists for B2B eCommerce portal development?
Many companies hire development teams in Eastern Europe to save costs and get top-notch results.
How can Fively Help with Building a B2B eCommerce Portal or Sales Portal
Web developers at Fively have lots of diverse experience with eCommerce software implementation. We can create custom web portals, including all types of B2B portals and custom marketplaces for B2B and B2C sales. We can also use ready-made eCommerce solutions and tailor their functionality to fit your business model.
If you are not sure where to start with B2B eCommerce portal development, just drop us a line. We will provide a free consultation to discuss your ideas and current goals and make some rough estimations.