Web Sales Portal: Best Practices of Sales Enablement
Fively specialists have compiled best practices of web sales portal enablement, their common features, and development issues into one professional article.
Every eCommerce company nowadays has a web sales portal where its products, offers, and clients are displayed. But is it still effective in managing customers and analyzing their preferences? Or, probably, it's just a mess of sales figures, leads, and opportunities? Modern sales portals are data-driven, dynamic, complex, and highly collaborative ecosystems, which can bring real value to your business and help you make the key decisions. How to distinguish where are you in this journey, and how to enhance your sales portal solution? Discover the answers to these questions right now.
What is a B2B Sales Portal?
A web sales portal is a centralized online repository where you can create, store and share your data on leads, opportunities, clients, contracts, projects, reports, etc.
Nowadays, the concept of a web sales portal has become more sophisticated. It should now also possess tools and content that can engage leads, bringing them to the bottom of your sales funnel: different pitch decks, engaging webinars, interviews, video testimonials, case studies, whitepapers, etc. Such a variety of materials and built-in tools and assets helps companies support customers at different levels of their buyer's journey, as well as track, target, and re-target them later.
B2B Sales Portal Features
So, how to distinguish whether you have a good sales portal solution? When it comes to telling a modern web portal solution from an outdated one, start with the enumeration of the features it has or hasn't. The more you get, the better. And if you have almost nothing from the list represented below, it's a 100% sign that you need new sales portal software to boost your business. So, here we go:
1. Data-rich content
If customers spend hours trying to find the info on products they need, they will never come to you again. So if you want to help customers in their buying journey and increase sales, the information you store at your sales web portal should be fresh, clear, sharp, user-friendly, and highly engaging. To provide them with such high-level content on a regular basis, your sales web portal solution should have rich content management capabilities, such as:
Data storing and editing solutions: different templates for emails or case studies, pricing sheets;
Structured PDF kits: project descriptions, user guides, white papers;
Built-in tools to create sales presentations, cases, and video demos;
Valid through indication: monitoring of document creation date and alerting about their expiration
2. Robust collaboration tools
They are essential not only for effective communication and work of sales and marketing team members. What's more important, they and vital for quick and easy creation and distribution of the stored materials with designers, PR, PM and BA specialists, finance and accounting departments, and the board of directors. Modern sales portal software should include the following collaboration tools:
Handy team workspaces: allow to co-work on documents, cases, and presentations,  co-edit them and leave comments, arrange related chats and discussions, and compile follow-ups;
Data versions control: gives visibility into the recent changes, ability to restore the content to previous versions, as well as different sharing options with various rights for the content;
Video streaming option: can be very useful in arranging product training, demos, and webinars for your sales team and external partners;
Built-in interactive tools: products' cost calculators and configurators on your sales portal software to streamline interaction with customers;
Chatbots and recorded voice messages: allow to automate the daily workflow and save your employees' time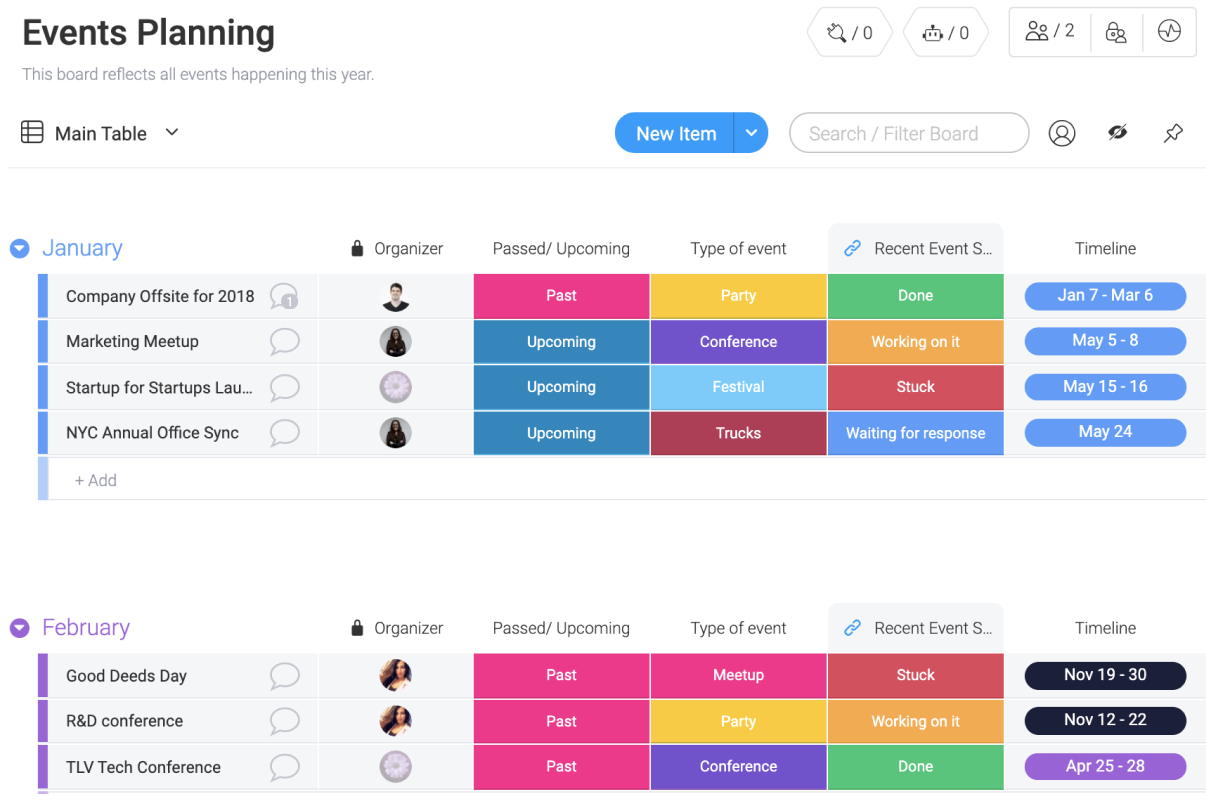 3. Smart Search
It often happens that sales and marketing teams have just a few hours to compile a competitive product proposal for a potential client who asked for their services. If they can't easily find all the necessary materials and have no option to edit them, the mission will be failed. Smart search in modern sales portals allows you to quickly showcase your company strengths and persuade leads that you can do exactly what they want thanks to:
Structured document storage with numerous categories;
Handy filters to automatically find materials upon a certain service request, country, industry, etc.;
A user-friendly search box with personalized search feature based on previous activity;
A personal list of favorite and frequently used materials
4. Enhanced Security
To enable the due level of security and protect your customers' data, your web sales platform should have the following tools and settings:
Restricted access to important company's data and materials;
Different administrative roles upon materials sharing and editing;
Ability to set custom permissions to any material you need
Now when you have a list of features that your sales portal possesses, you can easily decide what's lacking and what should be enhanced. If you discover that your web portal solution has very poor functionality and can't effectively help your sales and marketing team in raising profits, then it's time to build a new one.
B2B Sales Portal Development Types
When you've decided to build your own custom web portal solution, it's time to decide which one to choose. There are two modern strategies for sales portals development: low-code and custom. Let's look at their advantages in comparison:
To choose the type of web portal that fits your business line, it's better to consult with a trusted custom software development company, which has dedicated sales portal developers, as well as vast experience in building web portal solutions in different domains.
How to Enhance a Sales Portal: Best Practices by Fively
If you don't need to build a new solution, but want to enhance an existing one, we have collected a bunch of advice on how to do it the most productive way:
1) Decide on third-party integrations
Think of all the tools your salespeople use every day to manage leads, and include those that they'd like to try. These can be:
A custom CRM for business: provides quick access to sales materials, enhances customer experience, and boosts sales;
An email client: enables automated email notifications upon the release of important materials;
Online editing services: allows to co-work on sales materials creation via tools preferred by your team, for example, GoogleDocs;
File sharing system: a tool your team can use to share sales materials with the other departments, like Dropbox, Wetransfer, etc.
2) Make your sales portal user-friendly
Usability is one of the most important factors which makes you sales portal solution really valuable for your sales team members. If your portal navigation is cumbersome, and people spend even more time using it, if compared to manual operations, then your solution is just a waste of time and resources. High web portal usability, vice versa, boosts daily operations, improves customer experience, and increases your employees' retention rate. Here are the two core UX practices Fively software specialists follow to make our custom sales portals highly usable:
Arrange a UX research with end users
Such research allows you to discover the main bottlenecks in the process of UX optimization and eliminate them. It's better to conduct it in several focus groups, for example, with your salespeople, designers, and other departments. You can stumble upon such problems as misalignment between sales and marketing documentation and processes, a mess in filters, and unclear sales steps. You should discuss these issues with your various teams and choose the final variant of the layout.
Test the ready-made solution with end users
When your software vendor has already built the UX version of the solution you wanted, you should arrange a usability testing, where you either prove or not your UX hypothesis, observe the reactions of end users, and make a decision whether it's a fitting variant. To conduct usability testing, you need to create test scenarios that emulate the most common activities of your team, for example, sorting out small business clients, finding industry-relative testimonials, or structuring them according to the geographical region. Checking these scripts one by one, you will make your solution highly usable for end users. Plus, you shouldn't also forget about functional and regression testing of your web sales portal solution to prevent possible bugs on the user side. For this, you can use automated testing tools like DogQ, which allows for making such test scripts quickly and with no coding involved.
These are the core UX practices we follow in creating modern web sales portals like INZMO:
3) Decide on the level of your investment and wanted ROI
When companies start their sales portal optimization, they often want to get everything done quickly and at a small price. But the reality is, that in most cases, your software vendor needs to do an even greater amount of work than in the case of new solution development. In other words, it can be time-consuming and costly, so be prepared for that. Decide on the maximum sum you can spend on your web sales portal optimization. And enlist the prior advantages you want to get, for example:
Less time and resources spent on data gathering and leads management;
Well-structured selling strategy with essential third-party integrations;
A smart search on sales materials, relevant case studies, company certifications, etc.;
Common Issues of Portal Sales Enablement
But still, whether you've decided to enhance your existing solution or build a brand-new one, Fively software specialists recommend you to pay special attention to the following development aspects to prevent common mistakes in sales portal enablement:
1. The number of seats for your sales team and their workflow visibility level
It's the most common mistake sales team managers make while building their solution: they don't take into account the maximum number of seats it can support. When a company is small, it's okay to have 5-10 seats, but as it grows bigger, managers stumble upon the question of how to increase this number as soon as possible. And for an adorable price, of course. Thus, we strongly recommend you discuss it with your software vendor right at the initial stage of development.
The same concerns the overall visibility of your sales team members' workflow. When you're the owner of a small company, it's okay to check the processes manually. But when you grow into a big company, it becomes almost impossible to get visibility into the processes without dedicated automation solutions. It's better to include such features as time tracking, automated reporting, visual statistics, and Kanban-like boards at the initial stage of the development process.
2. How many different sales channels do you have and how're you going to track them?
What sales channels do you use in your daily sales operations? And what you can potentially use? It can be your website, social networks, third-party marketplace, email marketing, etc. What you should do is to think about them all and ask your vendor to integrate lead tracking from these sources in your future solution. With the proper CRM software development for your portal, you would be able to simply log in and get a full review of all the opportunities, orders, and inquiries across multiple channels. Plus, it will also help you to track purchasing more easily and reduce manual errors like duplicate or missing entries.
3. Which departments may probably need your sales info?
Think about the cases when you needed to share your sales info with the other departments: what exact pieces they needed and why? How quickly and easily do they get the info? How it can be automated? When you build a new web sales portal or enhance the existing one, but your employees still need to use creativity to share the info with the other departments, it's a huge mistake. You risk not only creating obstacles in the daily workflow of your employees, but you lose a greater amount of your opportunities due to the slow data-sharing process. It's better to think of everything before the development is started: which departments may need info, how it should be represented, and what owner roles you want the portal to possess. Thus, your sales team won't need to send the important info via social networks and text messages, but simply log in to the web sales portal and get a compilation of the needed data.
4. How are you going to manage your leads and what will be the steps?
If your lead management is something occasional and chaotic, then your risk of losing leads is extremely high. A sales portal can boost your productivity only if you have well-structured and discussed instructions upon leads management with clear steps. To compile one, discuss the whole sales process with the team, then consult with your software vendor, and choose the best fitting strategy with steps. With a proper leads management system, you will boost your sales department productivity and get much more chances to reach the bottom of your sales funnel.
If You Need Something Special
In this article we shared with you our experience and knowledge on what a modern sales portal is, what features it can give to your business, and how to tell a modern from an outdated one. We have also given advice on what development strategy to choose and how to avoid common mistakes in this process. Our web sales portal development specialists can analyze your business and quickly build a custom solution ideally fitting your business line:
A handy data-management sales portal with well-structured content;
All third-party tools you need are smoothly integrated into your solution;
An intuitive search box with personal recommendations based on the user prior activity;
Built-in data sharing, video streaming, and presentation tools;
100% availability of your web sales portal on different devices' and browsers' types;
Robust visual analytics to track leads and your sales department KPIs
Remember that if you need a custom web portal solution or have any additional technical or business questions, feel free to contact us and get a consultation with our specialists. Let's fly!
Need Help With A Project?
Drop us a line, let's arrange a discussion