Fively Monthly Digest, February 2023
Find out what's new in the web development industry in February 2023!
Hey, folks! We're back today with our traditional news digest "Fively Monthly", but this time it's going to be different! We, as usual, will tell you the main news from our company that happened during the last month, and plus to this, discuss the top news from the tech industry together with our engineering experts!
Are you thrilled? Here we go!
We Published 3 New Success Stories With Our Recent Projects
On our website, we continue to share info about the projects in which our engineers took part. Recently, we published 3 more case studies, and all of them represent game-changing projects for promising startups in various business niches.
The first one is a social networking iOS app development project. Here our specialists created a video-based event and content calendar enabling 100% direct celebrities-fans interaction. The app allows its users to host various media content and webinars of excellent quality for thousands of fans worldwide, giving them new digital experiences. 🔽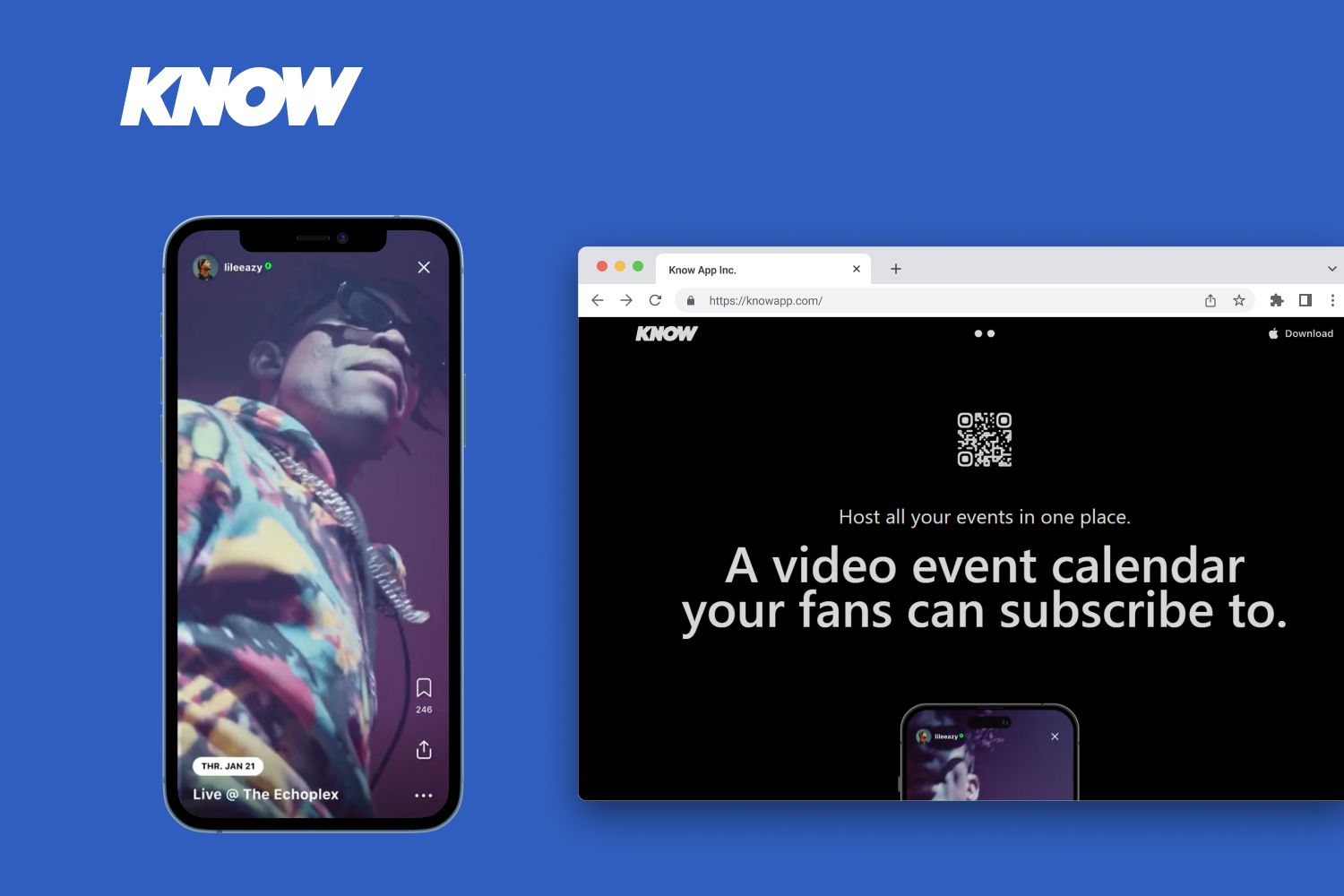 The second is a cutting-edge data protection solution for a top-notch Norway cybersecurity company. It enables IT resellers in various industries and fields like Construction, eCommerce, Retail, and Marketing to efficiently build, sell, and manage their services. Plus, it enables perfect web performance as well as makes all the operations totally secure due to zero-trust and RISC-based platform management. 🔽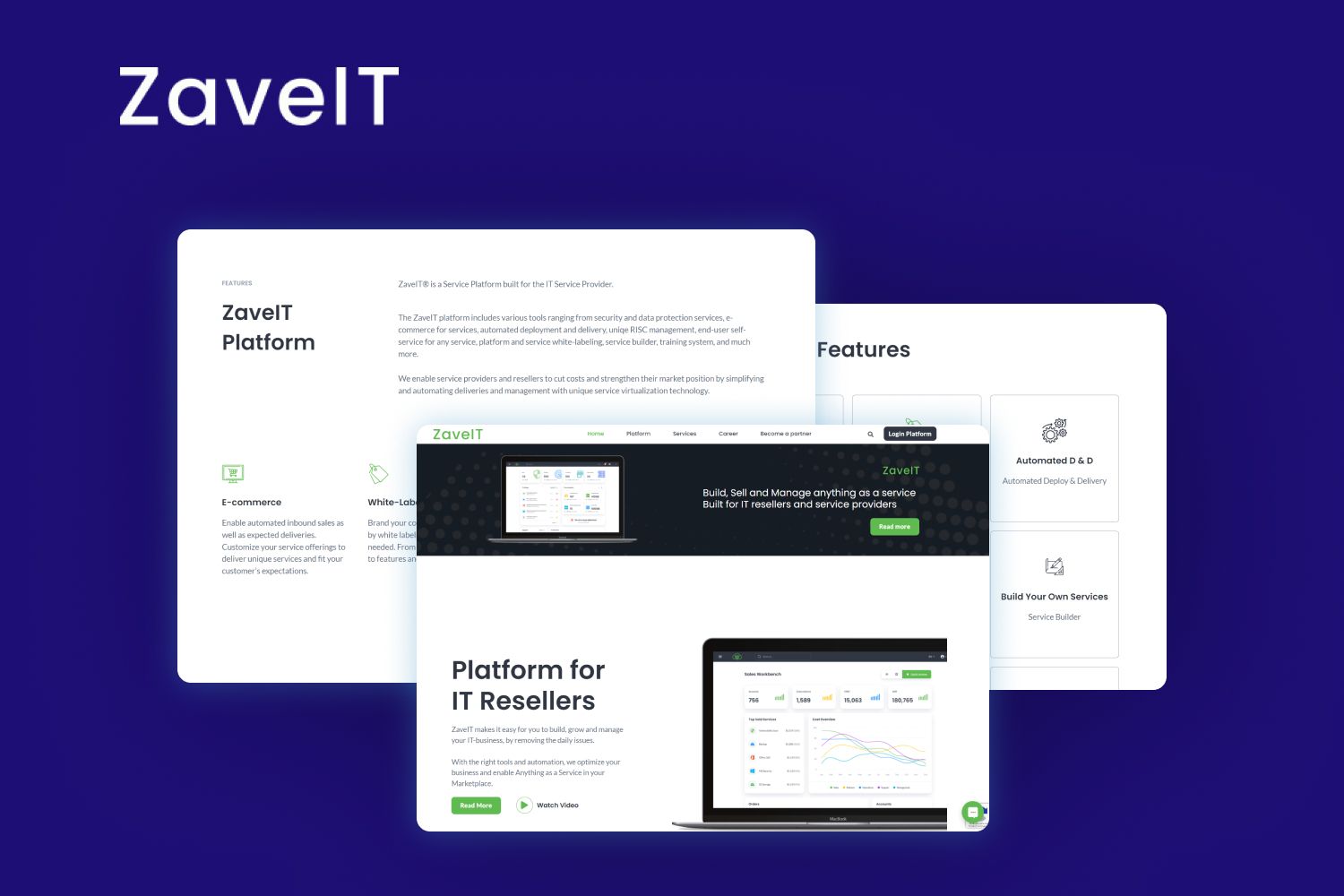 And the third case study for the previous month was an IoT application development project that enables 100% remote control for a 3D printer via a mobile phone. It has the best on the market AI-driven failure detection system and an impressive 3D printing online community where makers can communicate and exchange their ideas on a daily basis. 🔽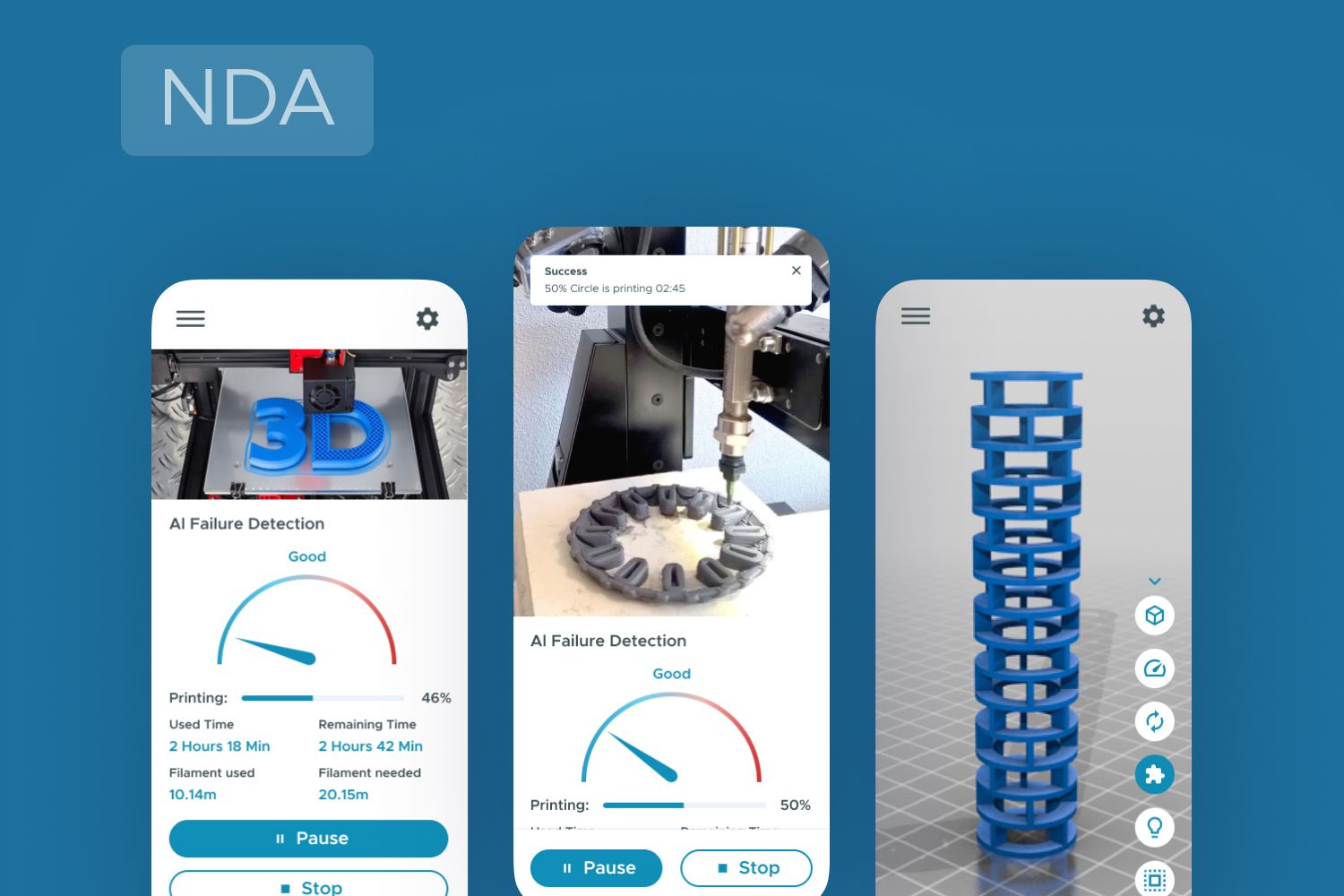 Feel free to check these case studies up and learn more about how custom software development helps companies of any niche and industry grow.
We Released More Website Pages Showing Our Expertise
Throughout this short but very productive month we continued to work on redesigning our website, 5ly.co, and finished 2 more web pages representing our technical capabilities and business niche expertise.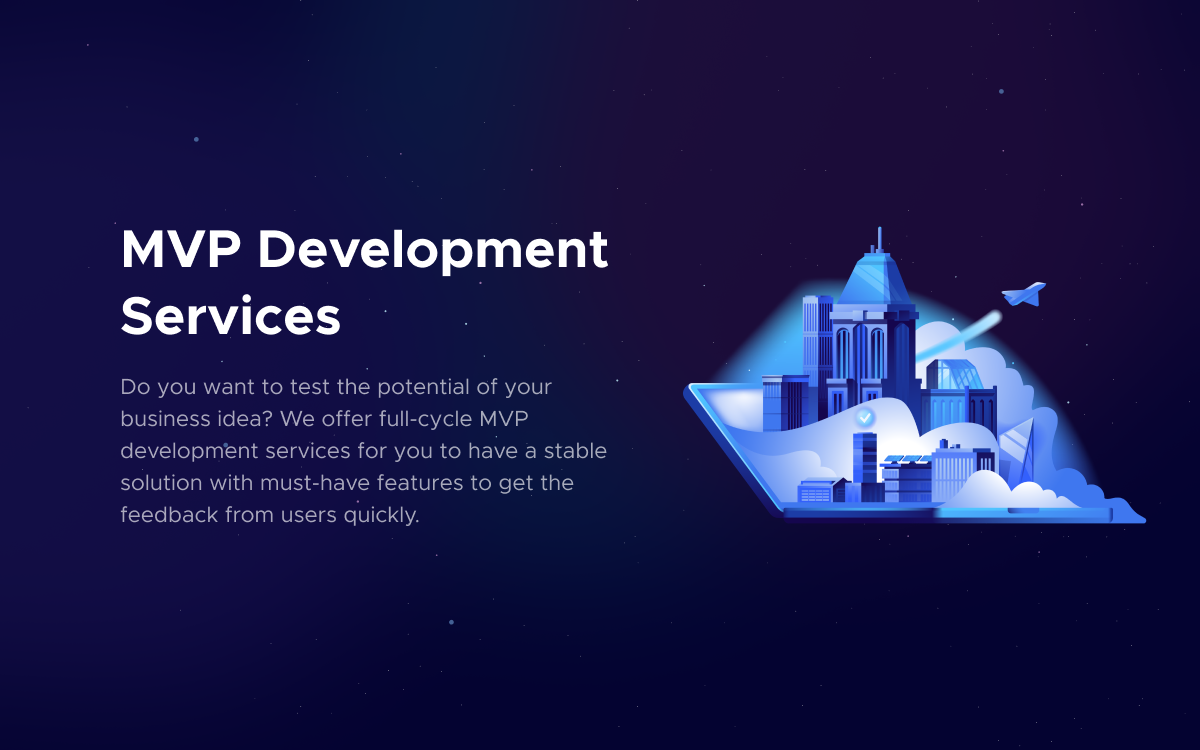 🚀 Web application development services;
🌍 Fintech software development services;
Feel free to check them out to know more about our custom services and expertise in various industries, and stay tuned to see the new updates coming soon!
We Continue to Share Rare Exteptise on Fintech Solutions and Browser Extention Development
In our blog, we continue to share the deep technical expertise and valuable professional business insights from our CEO, Alexey Kalachik.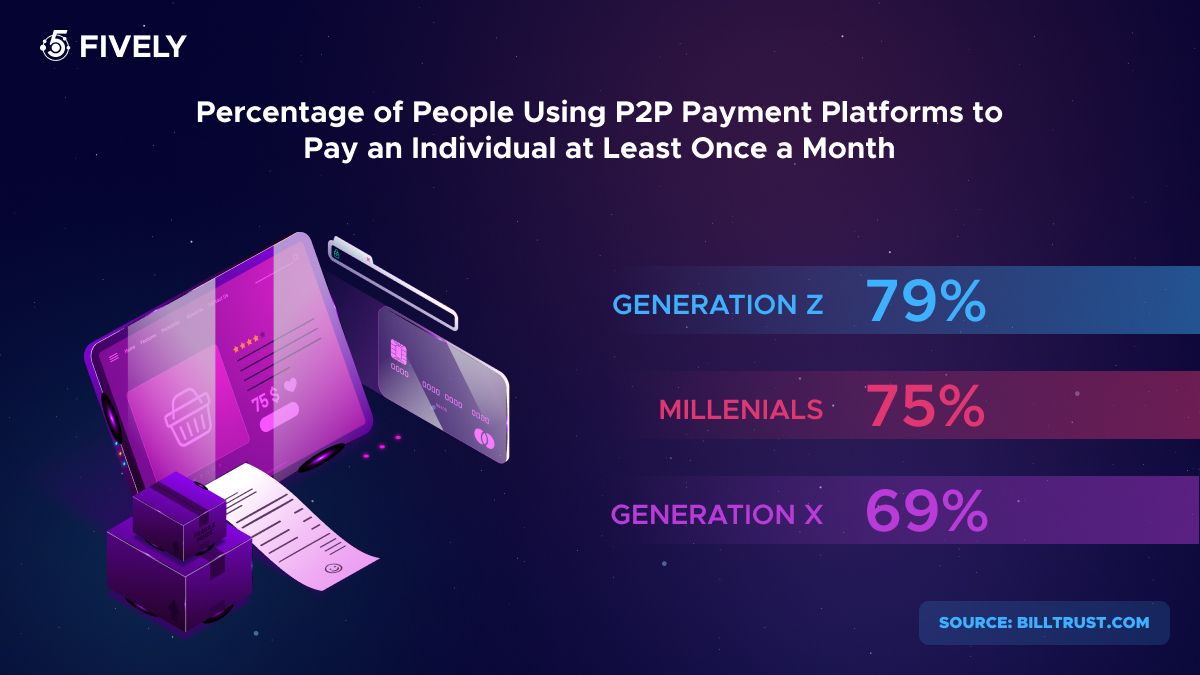 Recently, he shared his valuable advice on creating custom web portals for different business niches, paying special attention to browser extension development, and Chrome extensions particularly, as well as the importance of the proper MVP development in Fintech applications.
Feel free to check these insightful articles!
📌 How to Make a Chrome Browser Extension: A Comprehensive Guide for 2023;
💡 How to Build a Chrome Extension for Private Browsing: Common Threats and Security Practices;
✨ MVP Development in Fintech: the Beginning of a Captivating Journey.
We Had a Joyful Teambuilding With a Relaxed Photosession at the Office
As you know, Fively is all about unique spirit, warm&friendly atmosphere, as well as sweet sarcastic jokes. This month we decided to capture this marvelous atmosphere with a help of a photo session right in our office!
The process itself was very relaxed, we had a lot of fun during the process. Afterwards, we gathered for teambuilding in a cafe where we remembered every our annual teambuilding and looked through some old photoes and videos filled with nostalgy of early Fively days. The new photos we got after the photosession touched our hearts - here we are, young and beautiful, and willing for more!
UK Scientists Awarded €67M For Breakthrough in Quantum Computing
Let's proceed now to the tech industry news: scientists from the University of Sussex and Universal Quantum were awarded €67M after making a breakthrough in quantum computing.
They successfully transferred qubits between quantum computer microchips, enabling larger and more powerful tech to solve societal challenges, such as medicine development, the creation of new materials, and climate change solutions.
Here's what Kiryl Anoshka, the leading Cloud Architect at Fively says about this breakthrough.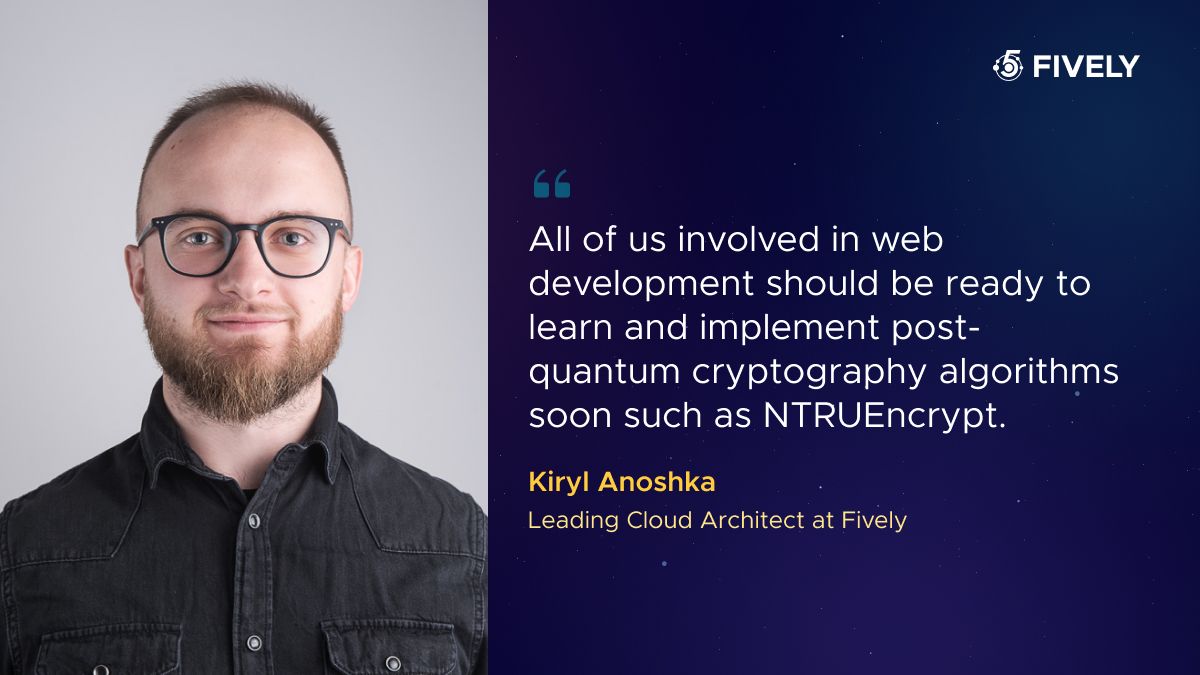 Apple Edges Closer to Bringing No-Prick Glucose Monitoring to Their Watch
Apple is reportedly closer to developing a noninvasive glucose test for its Apple Watch. The sensor, based on technology acquired in 2010, will measure glucose levels and may also detect pre-diabetes without needing to prick the skin for blood. This wearable device could help millions of diabetics all over the world.
We decided to ask Valentin Parshikov, our senior fullstack specialist and big Apple watch lover, to comment on this news, and that's what he said.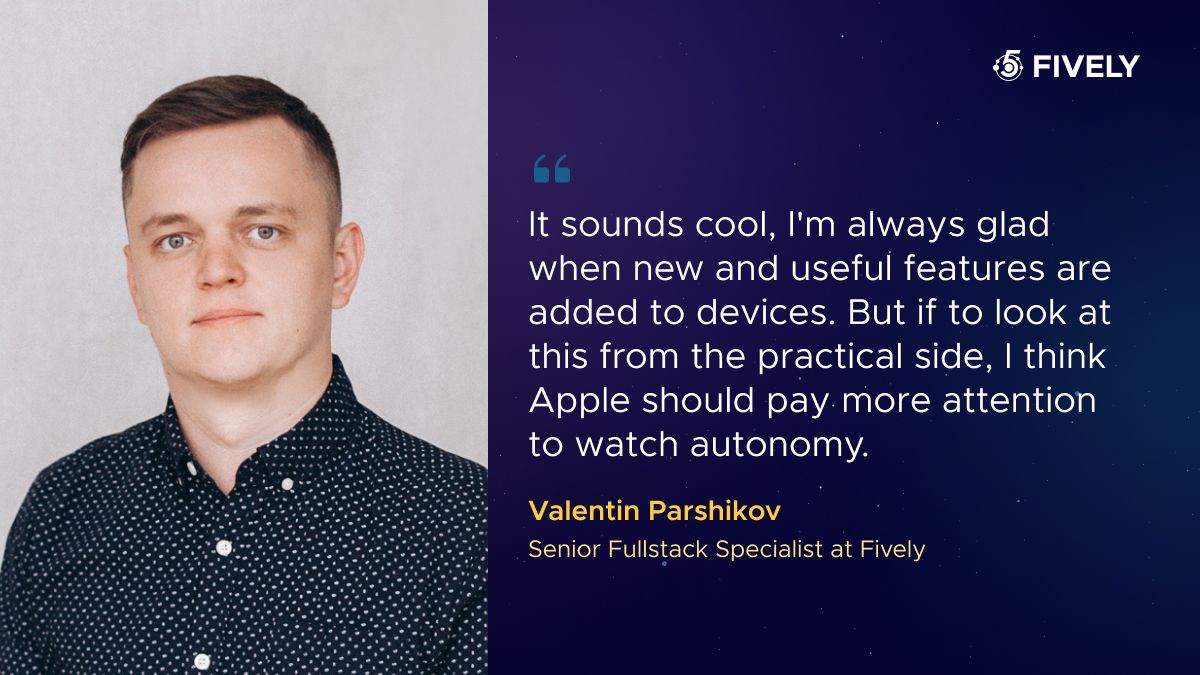 The Big Wave of Tech Layoffs Continues
The big wave of tech layoffs continues: Crunchbase reports that February still saw around 28,000 U.S. tech employees lose their jobs, making it the third-largest layoff month since the start of 2022.
While public companies have spent the last few months zig-zagging in layoffs numbers, startups are still cutting employees at a pretty steady cadence. In fact, for U.S.-focused startups, February was the second-largest layoff month after November 2022.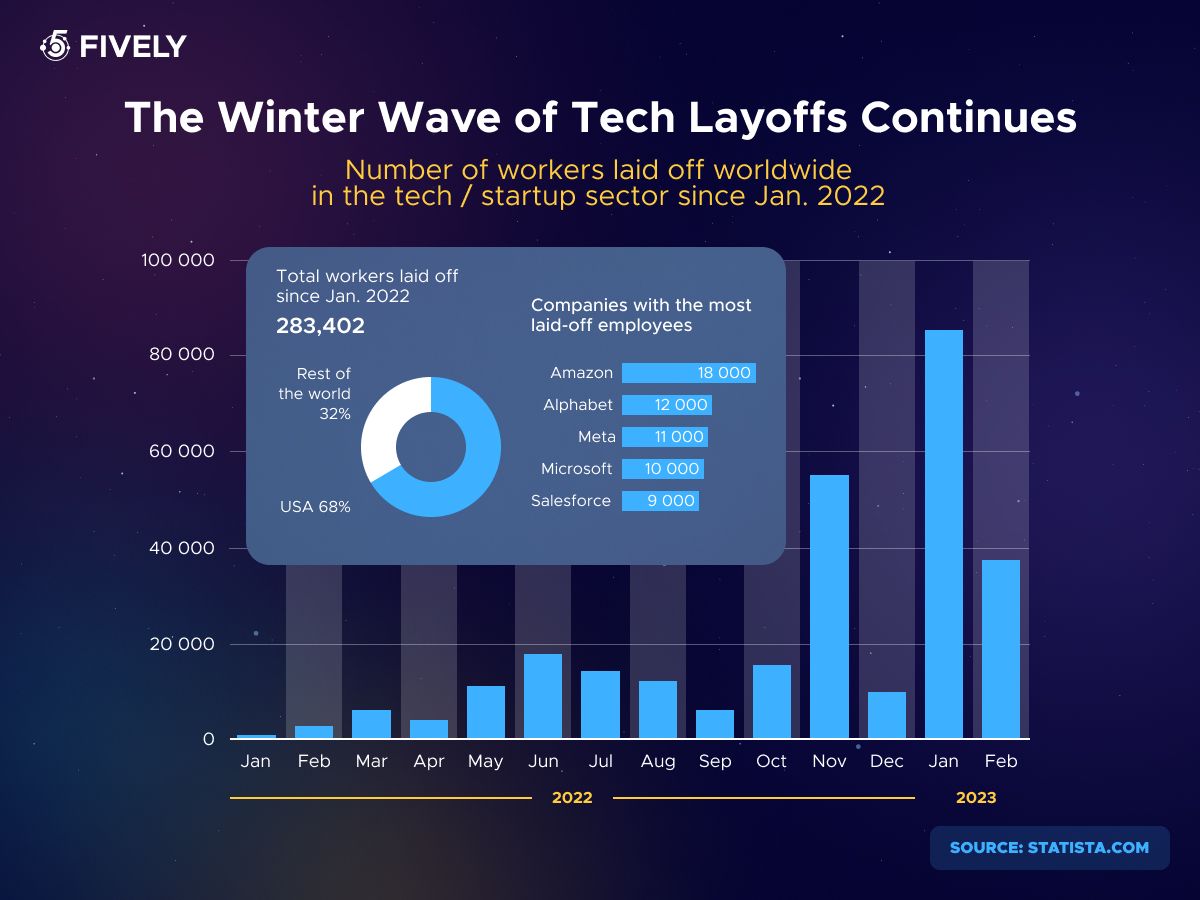 The numbers are still frightening, so we asked our co-founder, Igor Yakutovich, to share his thoughts and predictions concerning the nearest future of the industry and global market in general. Here's how he comments on the current situation.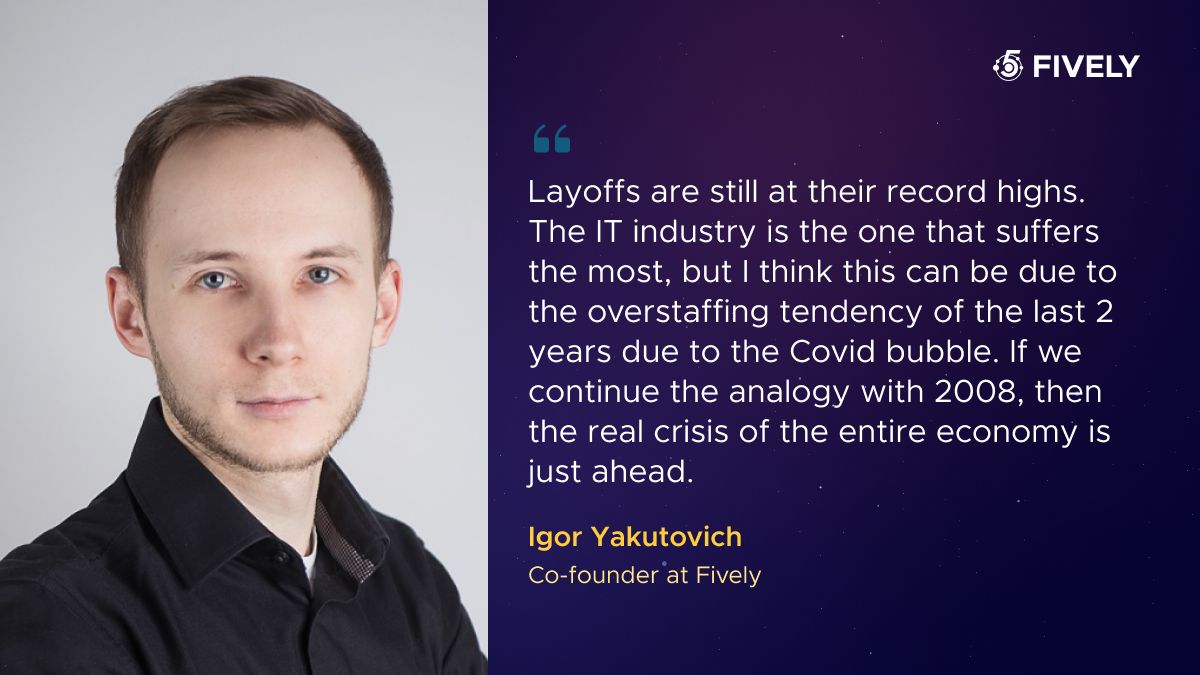 He also pays attention to the fact that right now, the markets of many developed countries are entering a recession due to raised mortgage rates. Sweden is the leader in the real estate collapse rates, but demand in other countries has also fallen sharply. Igor assumes that it's not quite clear how long the collapse will continue, but if to compare the current situation with a similar one in 2008, back in those days the prices have been going down for as much as 5 years, and now we can see a similar recession.
Automation is Predicted to Displace 20 Million Manufacturing Jobs by 2030
Will chatGPT replace programmers? According to the Zippia career expert portal, many people all around the world read ChatGPT news, and even ChatGPT users stay worried that it will steal their jobs, so it's important to understand where exactly these fears are coming from.
After all, not all industries are created equal, with technology replacing human jobs at a much higher rate in some fields. To better understand the ChatGPT potential and how to use it right, as well as the impact of artificial intelligence trending technology on future employment in the IT industry, we talked to Andrew Oreshko, our leading AI & ML specialist.
Here is what he said about this possible threat: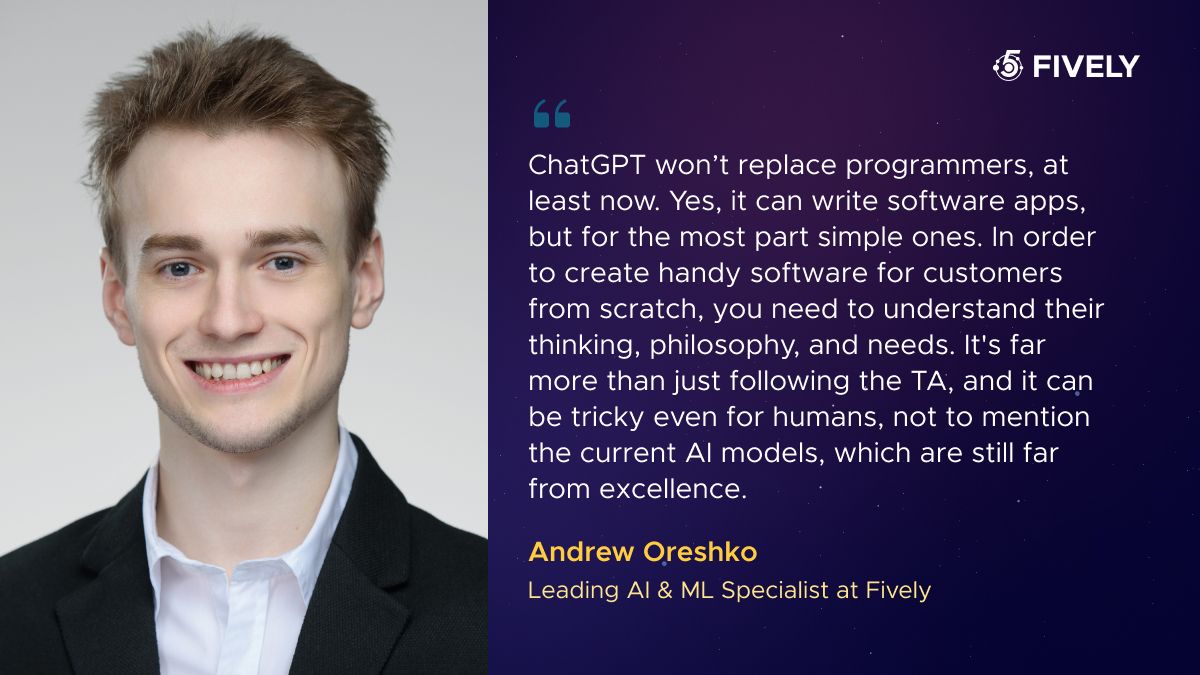 He added that neural networks do make mistakes, and this should be controlled by people so that neural networks do not create any problems. Andrew also underlined that the current algorithms are mainly created using open data from the Internet, and as we all know, there are lots of false and inaccurate data, while really good software solutions are always proprietary, which means that there is no access to such data, and AI is useless here. So, he assures, at least now, there's really nothing to worry about.
Midjourney AI Art Tool is Targeted With Copyright Lawsuit
And the last but probably the most thrilling and disputable news in our block: the artists — Sarah Andersen, Kelly McKernan, and Karla Ortiz — allege that Midjourney has infringed the rights of "millions of artists" by training their AI tools on five billion images scraped from the web "with­out the con­sent of the orig­i­nal artists."
The lawsuit has been filed by lawyer and typographer Matthew Butterick along with the Joseph Saveri Law Firm, which specializes in antitrust and class action cases. Whether or not these systems infringe on copyright law is a complicated question that experts say will need to be settled in the courts.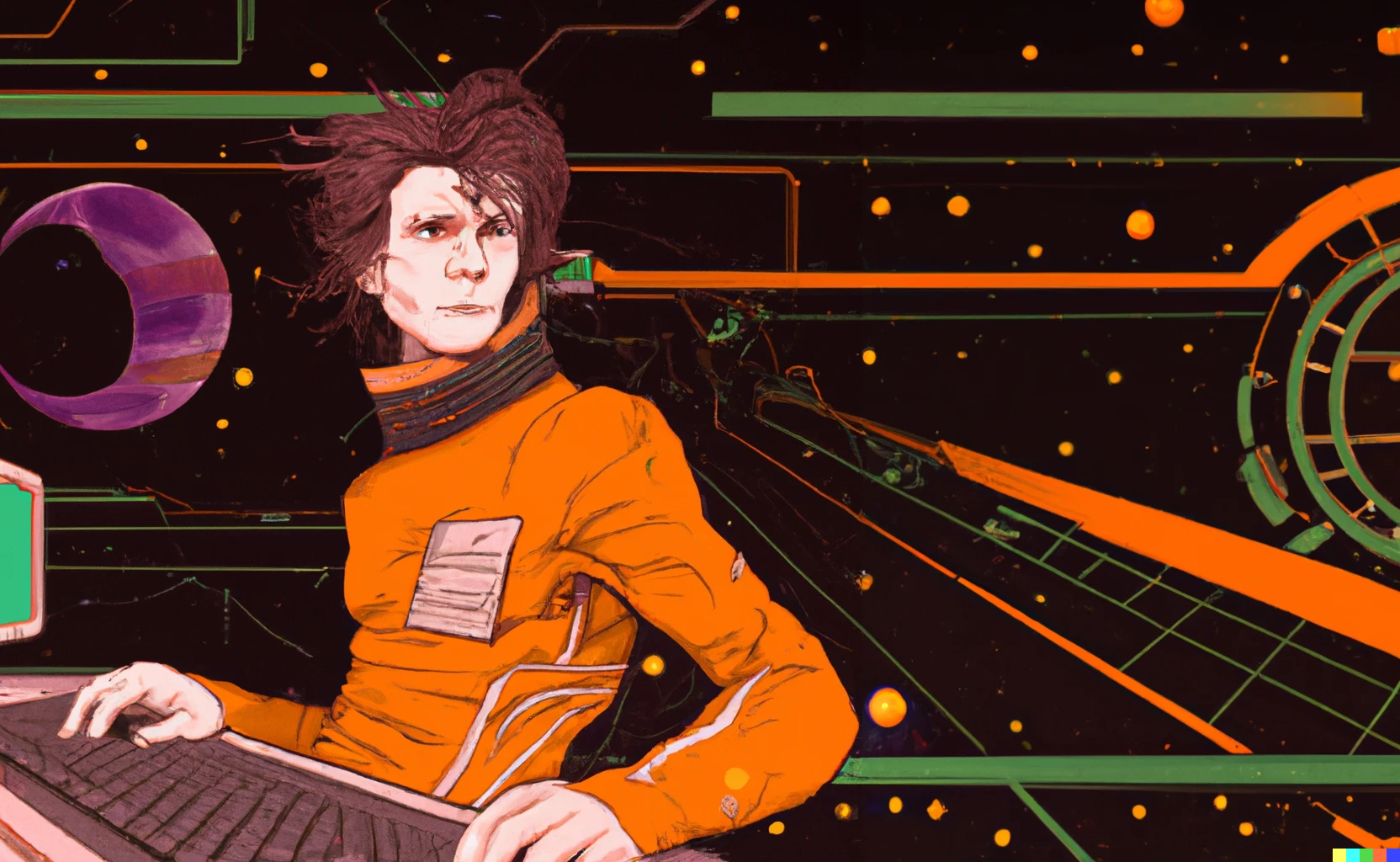 The question of how to use Midjourney so as not to infringe copyright is really not as easy as it may seem. So we decided to collect various opinions from our designers to get the big picture of the situation.
We talked to our UI/UX designer, Yana Markovich, and here's what she said about this: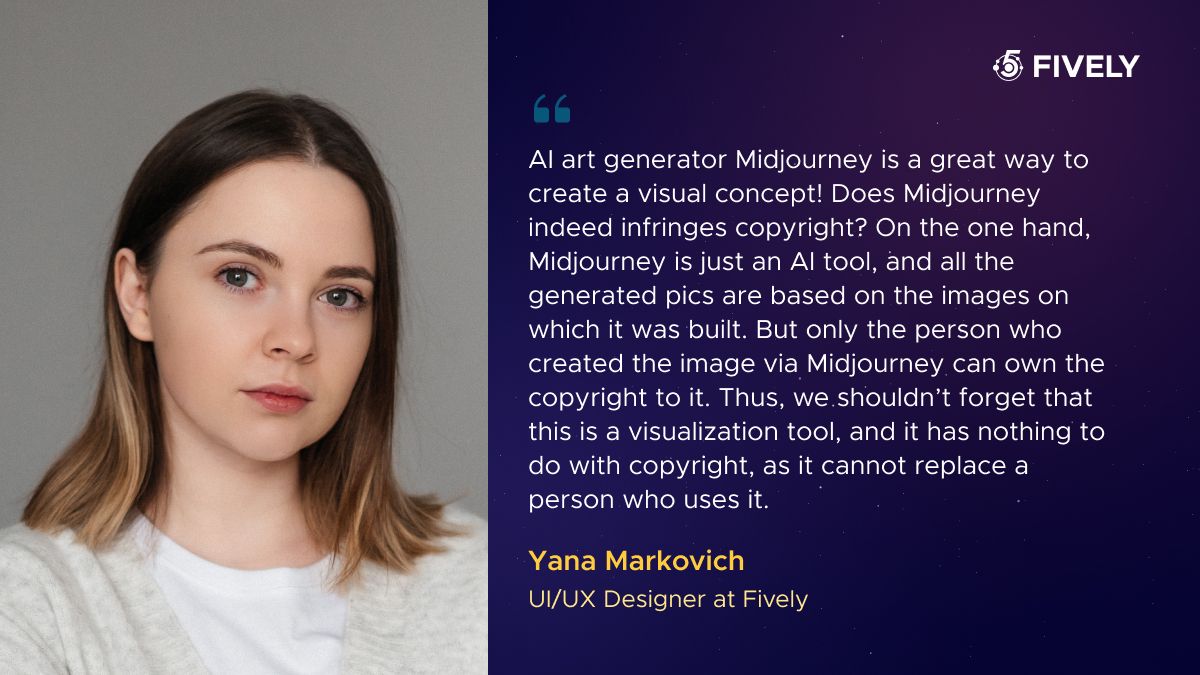 Yana also emphasizes that we should treat Midjourney as a great design tool and not as a human-like creature: "A neural network creates images based on tons of data and the images it creates are usually refined by a person afterward. So the tool itself has nothing to do with copyright."
Here's how Julia Shemetovich, our senior UI/UX designer, comments on the situation: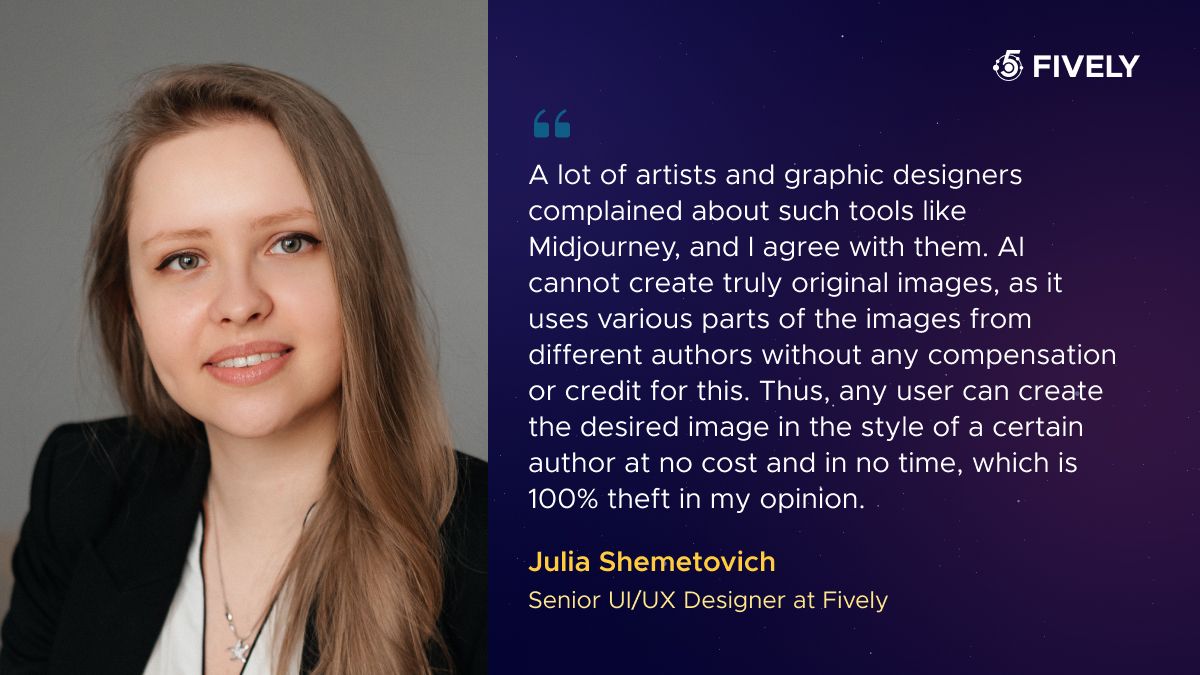 Anastasia Rynkevich, our junior UI/UX designer, has an opposite opinion on this topic: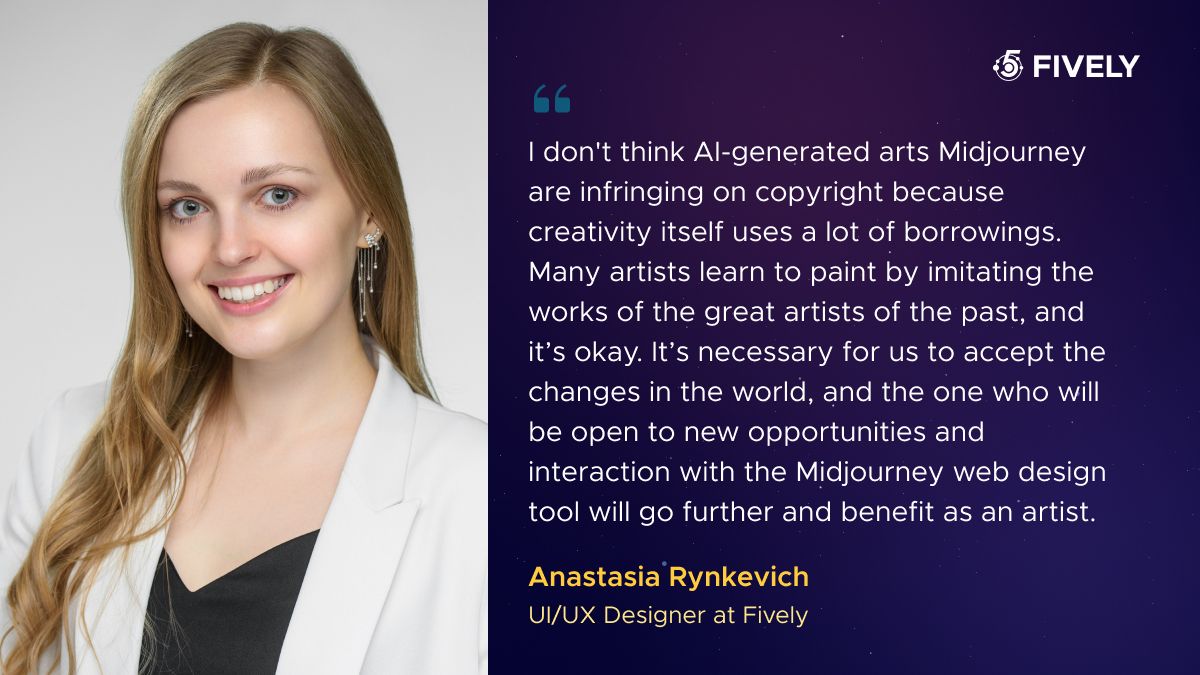 She also gives an example of a famous inspirational book called "Steal Like an Artist", which proves the concept that any training consists of copying to a large extent. She believes that by studying different techniques and practicing, artists find themselves and realize what they really want and like to express.
Thus, she thinks that it's quite normal if the Midjourney AI web design tool is trained in this way, and such copyright lawsuits appear due to a certain fear of new technologies because the unknown often scares people.
And what do you think of all this thrilling and exciting news, changing the face of the IT industry nowadays? Let's discuss!
***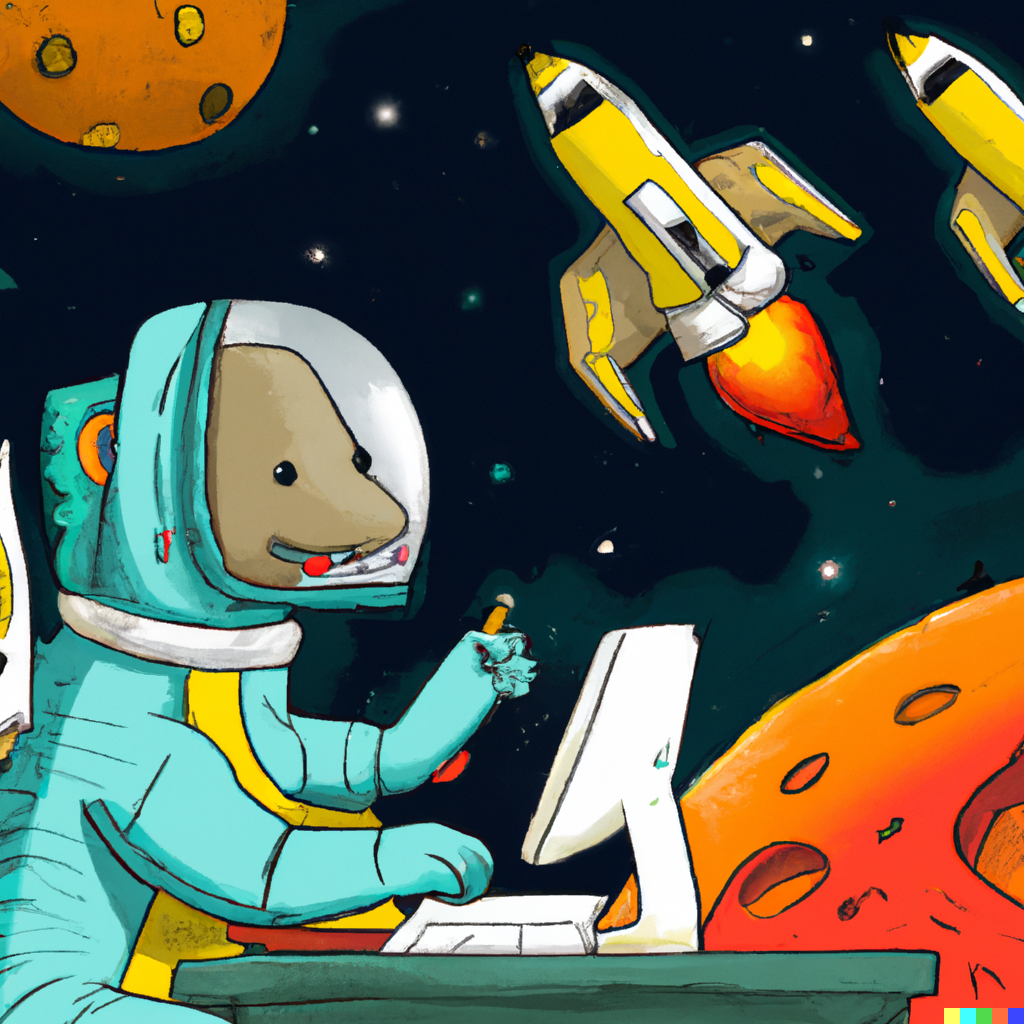 Thank you for reading out monthly digest! We take inspiration from everyday development challenges and never stop looking for astonishing technological breakthroughs, so stay tuned and let's go to the new peaks together!
In case you need help with your web development project, feel free to contact us! Our experienced engineers will lend you a helping hand.
See you next month!
Need Help With A Project?
Drop us a line, let's arrange a discussion