Fively Monthly Cybersecurity and AI Digest: August 2023
Stay ahead with the hot trends in DevOps, AI domain, and cybersecurity, as well as discover the latest news on Fively custom software development company.
Autumn is upon us, and we're excited to bring you the latest edition of our regular news roundup, "Fively Monthly"! Dive into highlights from our company events, the latest software endeavors, and the hot news in the IT world. Ready to explore? Let's dive in!
We Celebrated Fively's Fabulous 5 Years!
As usual, we start with the brightest news of the month: on the 24th of August we celebrated 5 years of Fively custom software development company!
Five incredible years have gone by so quickly! But every step we took in this fascinating software journey helped us to connect the dots and align them in a wonderful picture. As we reflect on our journey, we're immensely proud of how far we've come.
This year only we have been awarded 9 prestigious awards by famous review companies like Clutch, The Manifest, GoodFirms, TechBehemoths, DesignRush, and others, and we don't plan to stop!
A massive thank you to you, our incredible team, and our esteemed clients for being a part of our fascinating journey and choosing Fively as a software partner. We're not just celebrating five years of Fively - we're celebrating five years of excellence, innovation, and growth!
Hurraaaay! Let's fly to the next heights, Fively!
We Published 2 New Success Stories With Our Recent Projects
On our website, we consistently update you about the latest endeavors our engineers have embarked upon. We've just added two new case studies, showcasing premier industry projects.
The first one is a robust AI-based marketing automation tool, that helps to anticipate consumer actions and boost KPIs for businesses of all sizes. It's an all-in-one platform for infinite custom algorithms and data assets, able to increase the total prospecting conversion up to 90% and increase the average ads effectiveness 4 times.
This innovative AI tool has been highly recognized by companies of all sizes and won multiple prestigious awards, namely the Digiday Technology Awards, Entrepreneur 360, The Drum Awards Digital Advertising, and others. Click below to get the project details! 🔽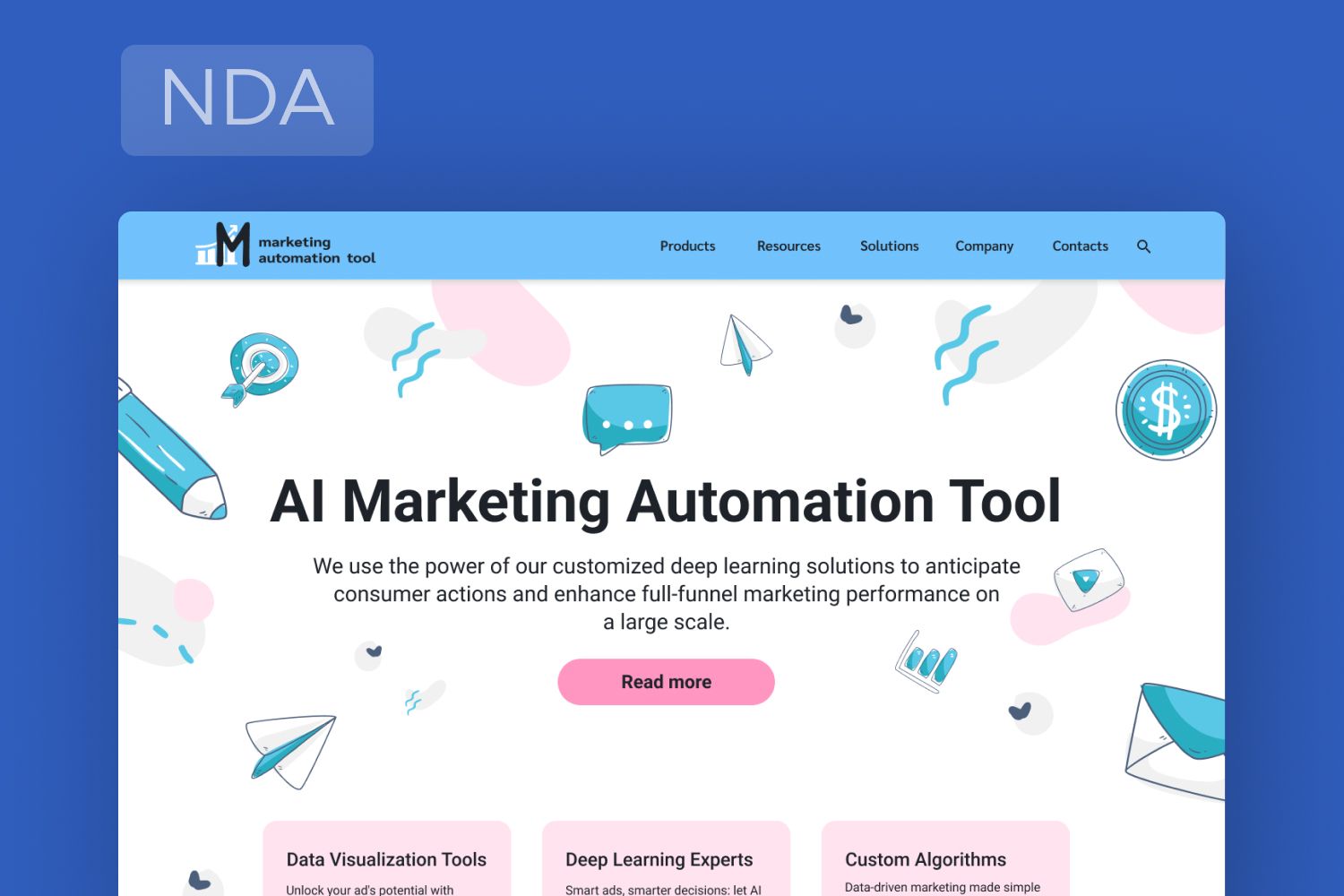 And the other one is a modern car park booking system, that streamlined parking places' rent and management throughout the USA. Working together with the client's team, we built a parking booking digital web app from the ground up, focusing on custom, intuitive, and user-friendly UI.
Our specialists crafted a billing system that could be fine-tuned to suit any host's needs and various pricing strategies, adding an additional layer of flexibility to the application. The interface design prioritized user experience, making booking parking spaces a simple and engaging process.
The stress-free intuitive parking software we helped to build is revolutionizing parking in the USA and has already saved its customers around 200,000 minutes of cruising time, as well as around 450,000 gallons of CO₂ emissions avoided. Feel free to check it out! 🔽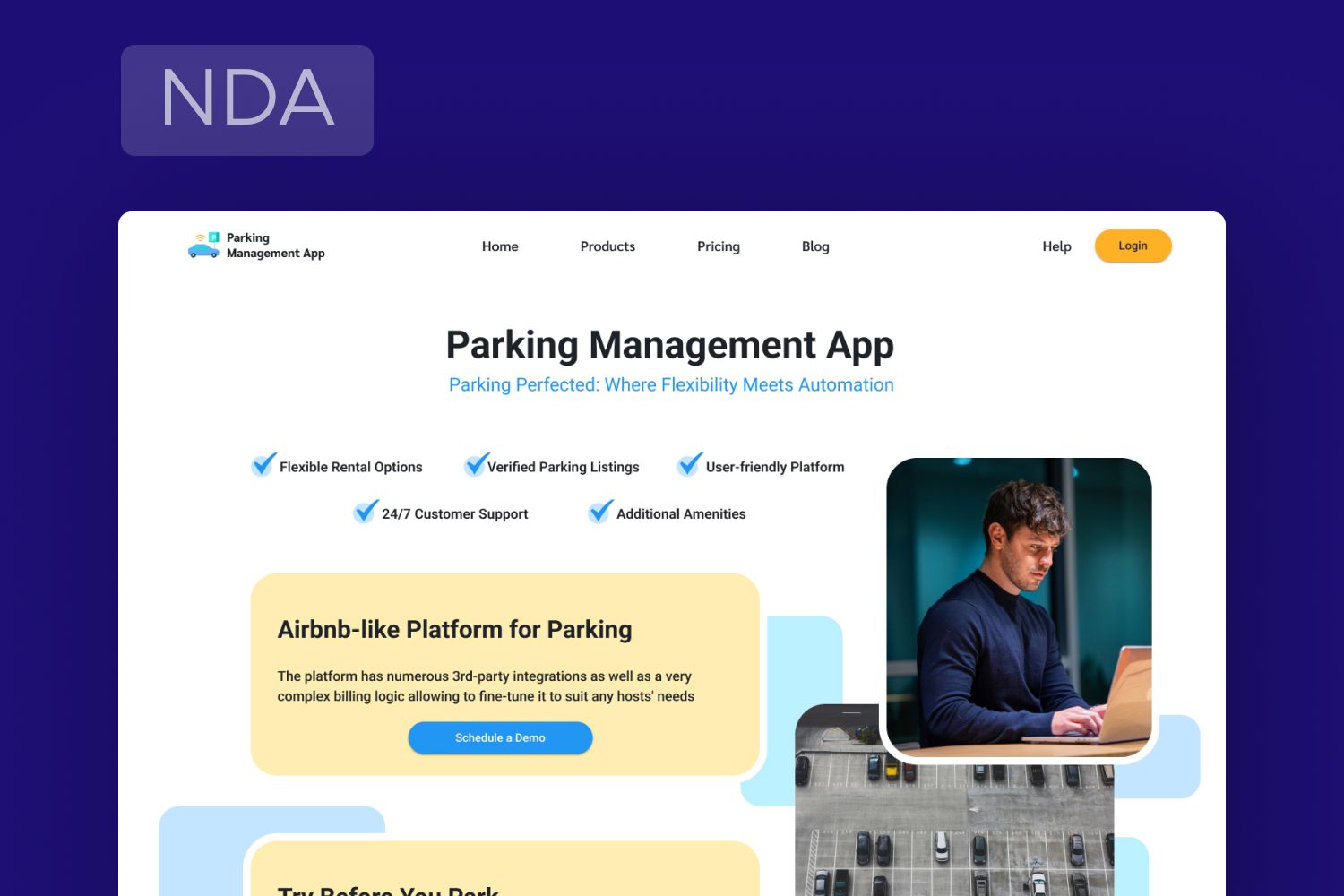 We Showcase Our Expertise in Real Estate Software Development
This month we released 1 more web page that showcases our experience and knowledge in the Real Estate industry software solutions for various business sizes. There, you can find the full spectrum of our Real Estate services, including multiple listing services (MLS) apps, interactive real estate maps, property management platforms, real estate CRM and ERP apps, broker and agent web portals, and many others.
Our services include web and mobile app engineering, MVPs development, browser extension creation, and legacy software modernization.
Feel free to check it out and study our relevant case studies to learn more about our custom services. Stay tuned as we continue to highlight new industries on our website!
We Share Advice on Choosing the Fitting Technical Stack for Your Projects
In our blog, we continue to unpack our tips, deep experience in custom software, and technical knowledge to benefit businesses of all sizes and industries.
Recently, we've dived deep into the intricacies of selecting the optimal tech stack for startups in 2023, explored the leading Artificial Intelligence tools and frameworks, and provided guidance on the premier tech stacks for web app development this year.
Our detailed research sheds light on the core elements of these subjects, offering a comprehensive perspective. Don't miss out on these enlightening discussions - follow the links below to learn more!
🎯 How To Choose the Best Tech Stack For Startups In 2023
🤖 Top 11 Artificial Intelligence Tools & Frameworks
🔥 The Best Tech Stack for Web App Development in 2023
TerraForm is Not at Opensource Tool Anymore
Let's proceed now with the IT industry news: recently, a popular platform for application deployment and infrastructure management Terraform changed its licensing from open source to business source. Many users are concerned about whether to stop using it.
We decided to consult with our Cloud Solutions Architect Kiryl Anoshka to help us figure out what's going on with the Terraform Cloud Pricing Model, and he totally dispelled our fears:
Plus, he added that we can see an alternative to Terraform in the near future: "There is an emerging alternative platform by OpenTF. Their team aims to create a total open-source alternative to Terraform, which will be community-driven, impartial, layered, and modular, as well as backward-compatible. So, probably, in the recent future, we'll see a fully-fledged alternative tool."
People are Moving Away from Passwords to PAM Solutions
Based on a recent study from TechRadar, 54% of participants view passwordless systems as a practical alternative to passwords, which has a lot of security issues. Additionally, one in five has started using passkeys either as a replacement or alongside traditional passwords.
Interestingly, a significant 79% foresee a future where passwords become obsolete. Owing to the vulnerabilities of passwords, including risks of leaks or hacks, 73% have adopted multi-factor authentication (MFA) for added security. Moreover, 34% have incorporated a PAM cybersecurity solution to ensure the safekeeping of their credentials.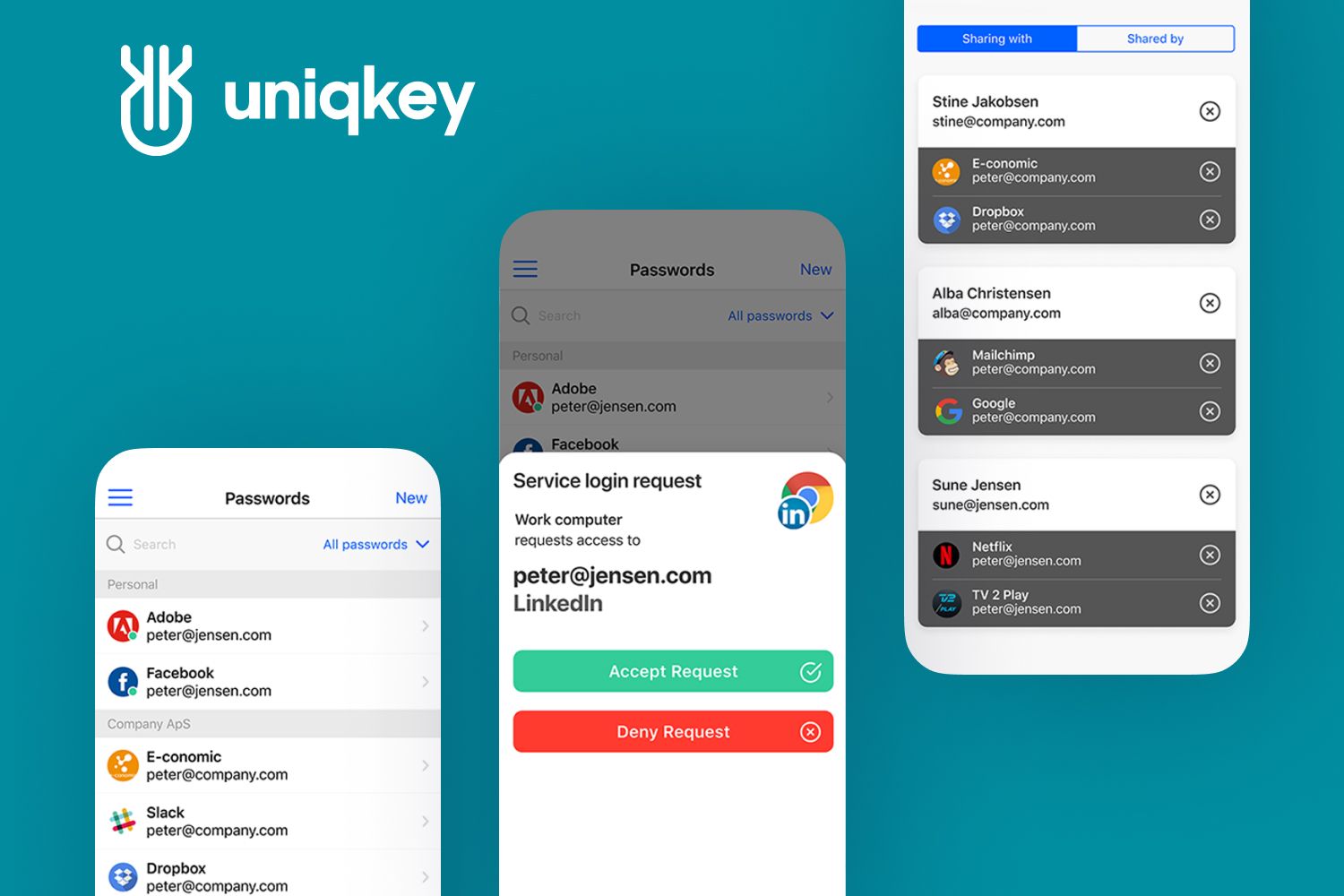 This is a very interesting situation, as for more than 2 decades passwords were considered to prior security measure over the internet. We decided to consult on the future of passwords with our software development specialist Andrew Nedvetski.
He emphasized that both passwords and PAM systems have their pros and cons: "As for passwords and biometric authentication technologies (such as touch/face ID), both approaches come with their own advantages and drawbacks. Passwords serve as a resilient method, but they can be intricate to manage, particularly when dealing with numerous accounts each requiring distinct passwords. However, provided passwords are endowed with sufficient length and complexity, they can indeed be deemed secure.
On the contrary, biometric authentication technologies offer convenience and swiftness, yet apprehensions persist regarding the preservation and utilization of biometric data. In the event of data leakage, biometric data cannot be as effortlessly altered as a password.
With regard to the future of passwords, a trend exists toward investigating and advancing novel authentication methodologies, including the recognition of user behavioral patterns, and the integration of blockchain, among others. Conceivably, the future might unveil a more well-rounded approach that amalgamates diverse methods to ensure the utmost in security and user-friendliness."
The Latest AI Feature by Google Chrome Is Bad News for Bloggers?
Google introduced a fresh AI-driven feature dubbed "SGE while browsing." This feature pops up while you're navigating through a blog or article, pinpointing what Google believes are the article's main points. Clicking on these highlighted sections will direct users straight to the relevant paragraph.
In a recent announcement on their official blog, Google mentioned that this tool will initially roll out as a pilot project under the opt-in Search Labs. This space lets users try out and provide feedback on emerging Google Search functions. Notably, mobile users, whether on Android or iOS, will get first dibs on this feature before its desktop Chrome counterpart.
Plus, the feature "will only work on articles that are freely available to the public on the web," so you won't see it on websites or articles that are behind a paywall. This feature could certainly be super helpful, especially if you're looking for concise information very quickly, but content creators might be upset about this new tool's implications. Google might need to reflect further on this aspect.
We asked our Digital Marketing Manager Usevalad Ulyanovich to share his opinion about this new feature:
ChatGPT Can Produce Up to 52% Incorrect Responses When It Comes to Software Engineering
ChatGPT might not be a good tool for software development. Scholars from Purdue University, situated in West Lafayette, USA, have conclusively addressed this notion in a detailed thirteen-page study. Their research unveils the perhaps unsurprising reality that AI chatbots don't have all the answers.
The investigation focused on software engineering questions, comparing ChatGPT's responses with those from real-world users of the renowned programming Q&A platform, Stack Overflow (akin to a sophisticated version of Yahoo! Answers).
The findings were clear-cut. A significant 52% of ChatGPT's answers missed the mark. On cross-checking these results with Stack Overflow, it was determined that only 48% of the chatbot's answers were accurate.
This leads to larger concerns: Could AI chatbots undermine academic credibility? Might they diminish the need for experts? We asked our software engineering specialist Maxim Kistanov to comment on the use of ChatGPT in coding practices:
We Spent an Unforgettable Time Together During a Big Team Building!
And last but not least piece of news from our company life: at the end of this summer, we came together at a local pub for a team-building event that highlighted our bond!
At Fively, we're proud to be more than just colleagues — we're a tight-knit team. Through rounds of toasts, shared stories, and plenty of laughter, we reaffirmed that we're not only adept at software development but also champions of laughter and chill-out.
Cheers to Fively! Here's to more success, more milestones, and many more team events like this one!
***
Thank you for reading our monthly digest! We take inspiration from everyday development challenges and never stop looking for astonishing technological breakthroughs, so stay tuned, and let's go to the new peaks together!🚀
See you next month!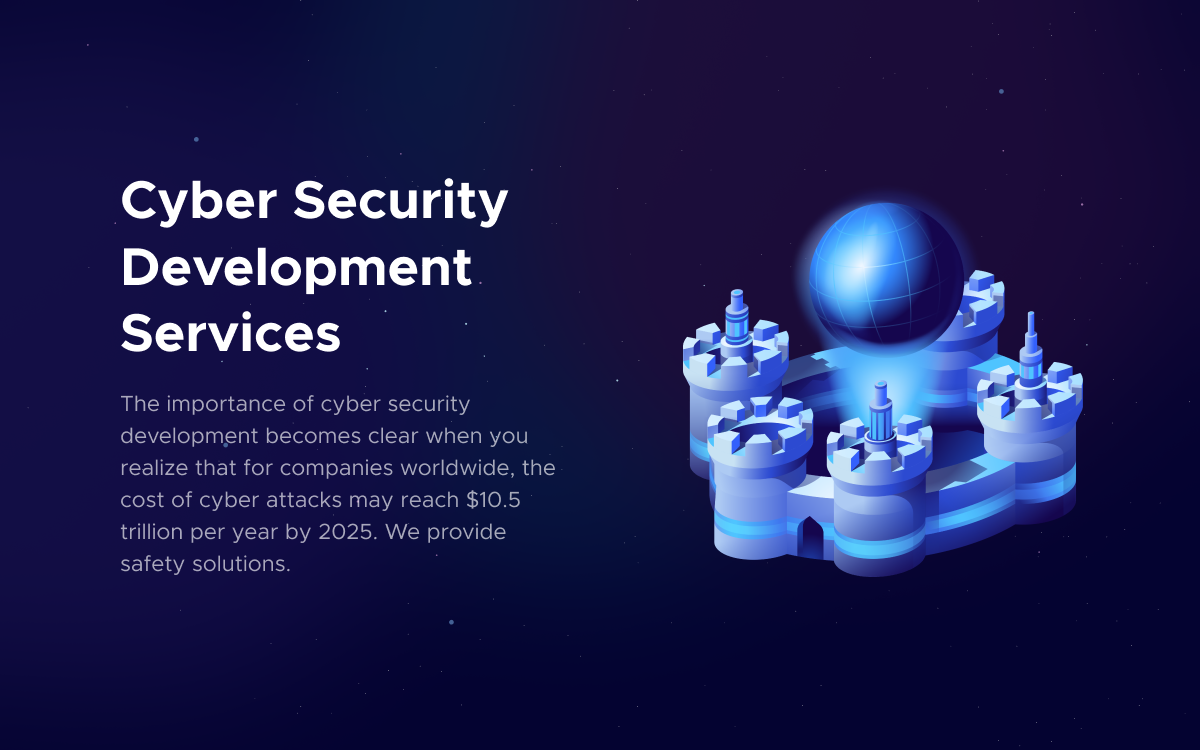 Need Help With A Project?
Drop us a line, let's arrange a discussion