Fively Belongs to the Top Enterprise App Development Companies in 2022
Fively entered the list of Top Enterprise App Development Companies in 2022 according to TechReviewer.
Fively is the team of highly experienced full-stack software engineers keen on creating game-changing solutions. We take inspiration from everyday development challenges and never stop looking for astonishing technological breakthroughs.
We are proud to say, that in 2022 our software development company was already marked in numerous prestigious listings, such as:
Top 100+ Node.js Development Companies;
Top 100+ PHP Development Companies;
Top Software Development Companies in Poland.
As you may know, enterprise software development is aimed at satisfying the needs of large organizations with numerous departments like business corporations, universities, healthcare centers, and governmental bodies. Fively works both with small startups and large companies, and the number of the last is constantly growing.
Our well-versed engineers create robust marketplaces, web portals, multi-functional HRM, CRM, CMS, and remote management solutions to foster communication between numerous enterprises' departments and improve their decision-making process.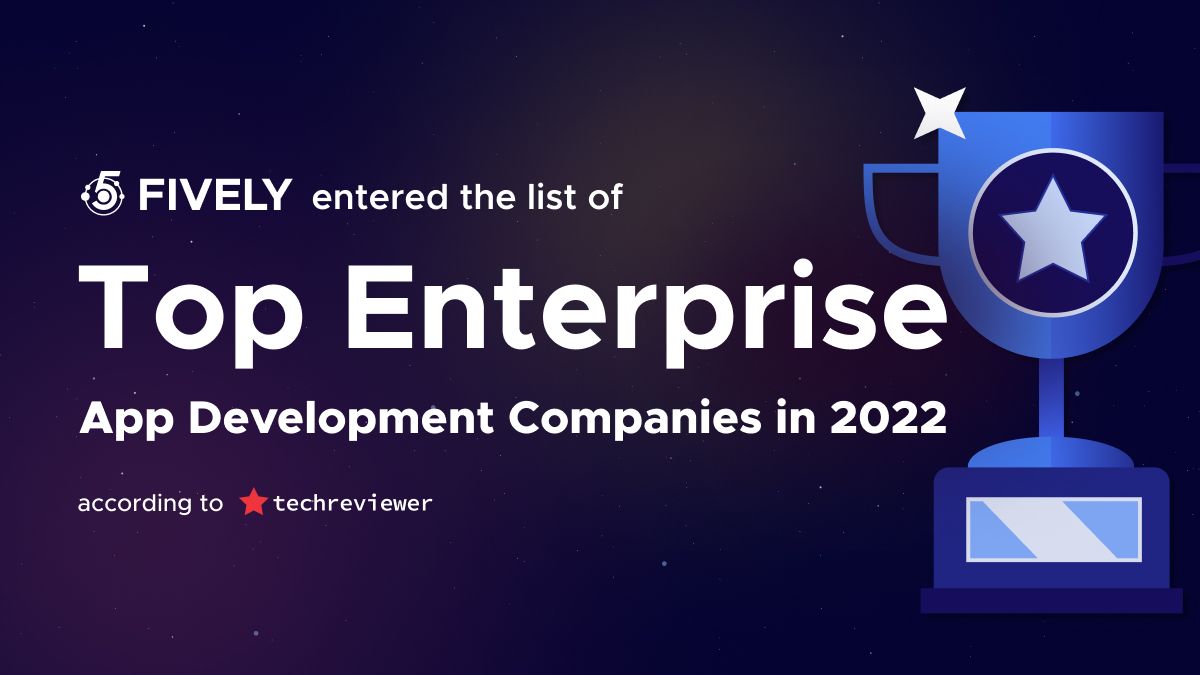 In August, TechReviewer, a trusted software review platform, conducted research on the companies involved in app development for enterprises. They estimated all the recent projects in the companies' portfolio, the rate of customer satisfaction, the quality and complexity of the released applications, and other industry-relevant metrics.
Fively, as a company successfully working with enterprises year by year, was included in the list of Top Enterprise Development Companies in 2022.
This is a remarkable and important award for us, as we appreciate the trust our enterprise clients have for our services, and we are very happy to get this high evaluation of our works provided by the IT industry experts. We constantly shape our knowledge and seek outstanding architecture solutions to provide our enterprise clients with the best-fitting, highly scalable, and state-of-the-art products.
You can visit our portfolio and find lots of successful projects fulfilled by our specialists for enterprise clients in numerous domains. For example, recently our engineers took part in the creation of a complex financial management accounting system, that automates the business owners' workflow by 70%.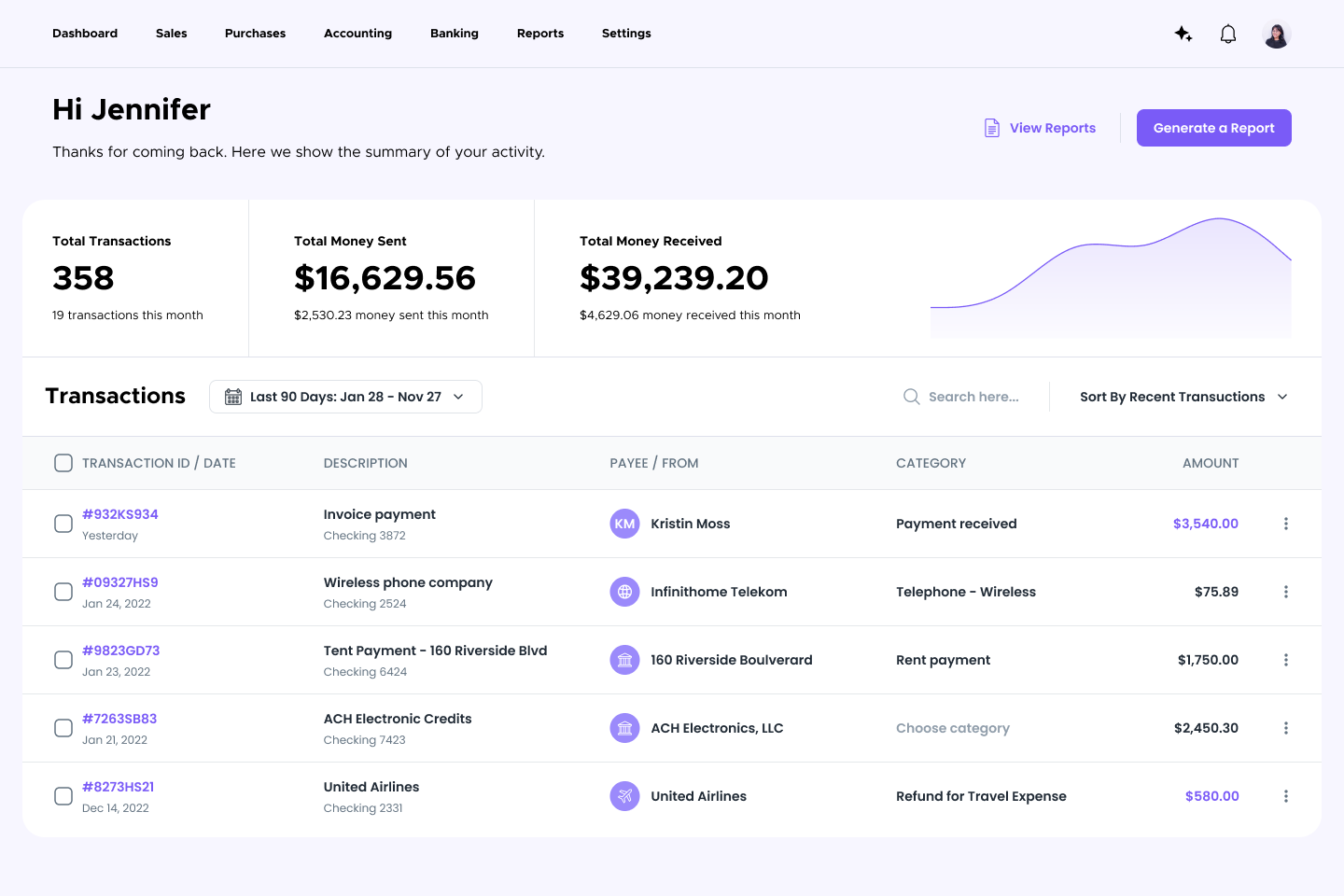 We also provide our clients with free consultations and project estimation – feel free to contact us.
Last but not least, we want to thank all our enterprise business partners for the fruitful cooperation we always have working together.
We are also grateful to all the engineers, project managers, QA specialists, UX-UI designers, and other brilliant folks who made their contributions to achieve this milestone. Keep it up, you are the real rock-stars!

Let's fly!