How Technologies Helped Us Survive 2020
We've managed to overcome the difficulties of 2020 not least with the help of mobile and web technologies. Let's take a look at the key takeaways.
In these uncertain times, there's one thing to be certain: we've literally survived 2020. Now, rethinking the changes in our lives, we see that the pandemic has made us embrace technology. Let's take a look at the best technologies of 2020 that have helped us to stay afloat.
According to the McKinsey Global Survey, at least 80 percent of respondents' customer interactions have become digital in nature. This shows the acceleration of the adoption of digital technologies by both clients and businesses. Consequently, we observe a new wave of digitally enhanced products and services.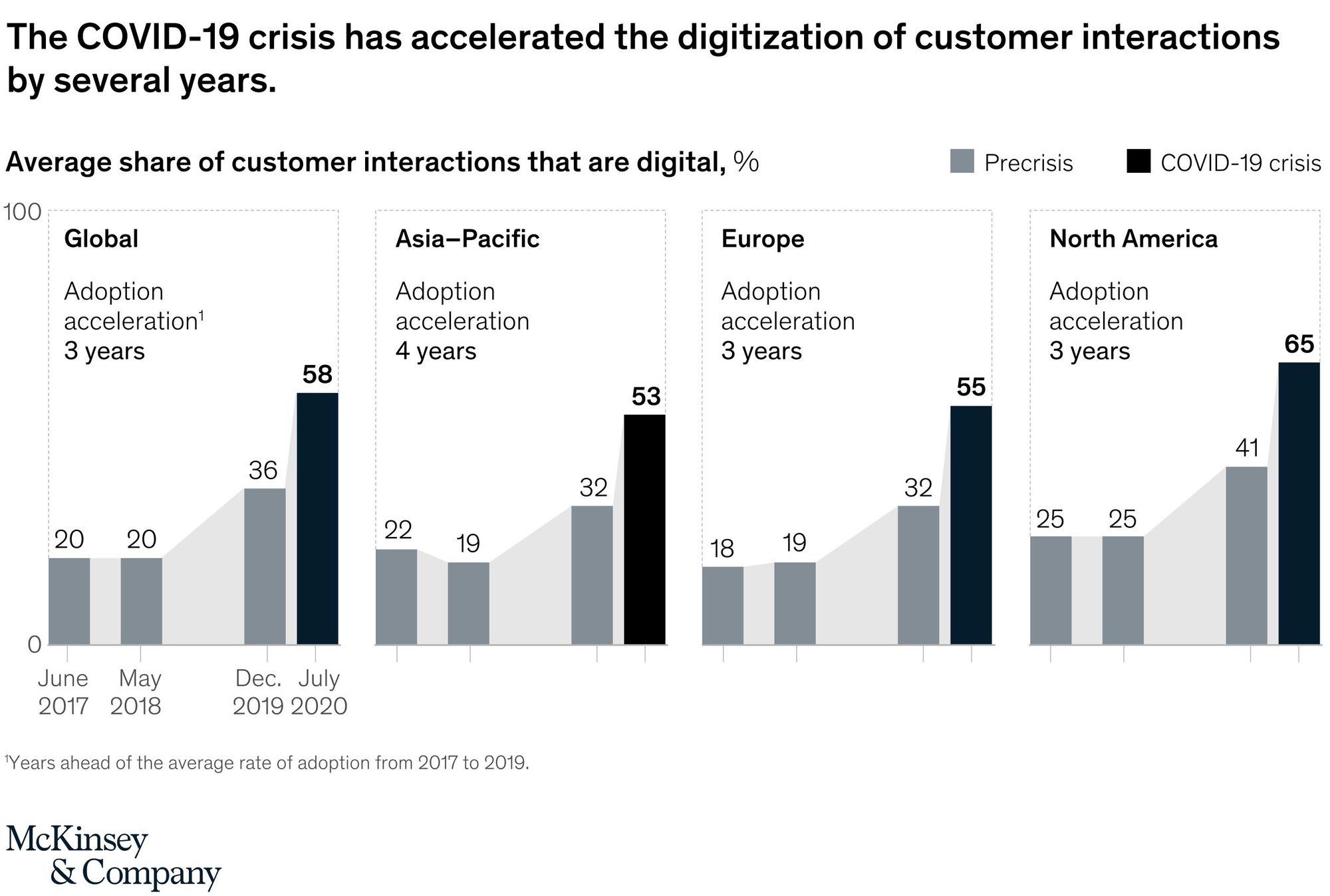 Source: McKinsey
The year 2020 has forced us, in general, to remember about the basic needs - safety, health, food supply, and socialization. Let's recall the most significant tools.
Digital Health Tools to Respond to the Pandemic
The pandemic emphasized the priority of healthcare digital technologies and the response was immediate. The most demanded eHealth solutions can be divided into the following categories:
tools delivery for fast COVID-19 diagnosis;
telemedicine to assist intensive care;
telemedicine and AI to monitor patients;
healthcare workers protection;
support of the tools created by small healthcare development companies
One of the major end-of-year barriers to the adoption of digital healthcare services is security. According to the recent Accenture's survey, only 19 percent of the respondents believe their data is used appropriately while 46 percent are somewhat confident and 23 percent are not very confident. Security protection is going to be a key challenge for the industry in 2021.
Ensuring Safety Through Contactless Delivery Services
Since numerous consumers around the globe were trapped at home, contactless delivery went from a convenience to a necessity. According to the May 2020 Statista's survey, 37 percent of the responding U.S. consumers had resorted to contactless delivery more than usual. This approach is common for e-commerce and has become extremely popular in other sectors like restaurants and food services. With the help of web technologies,  businesses adjusted their websites for zero-contact orders, enhanced them with mobile apps, and hired extra couriers. Moreover, we observed a step forward for drone delivery services.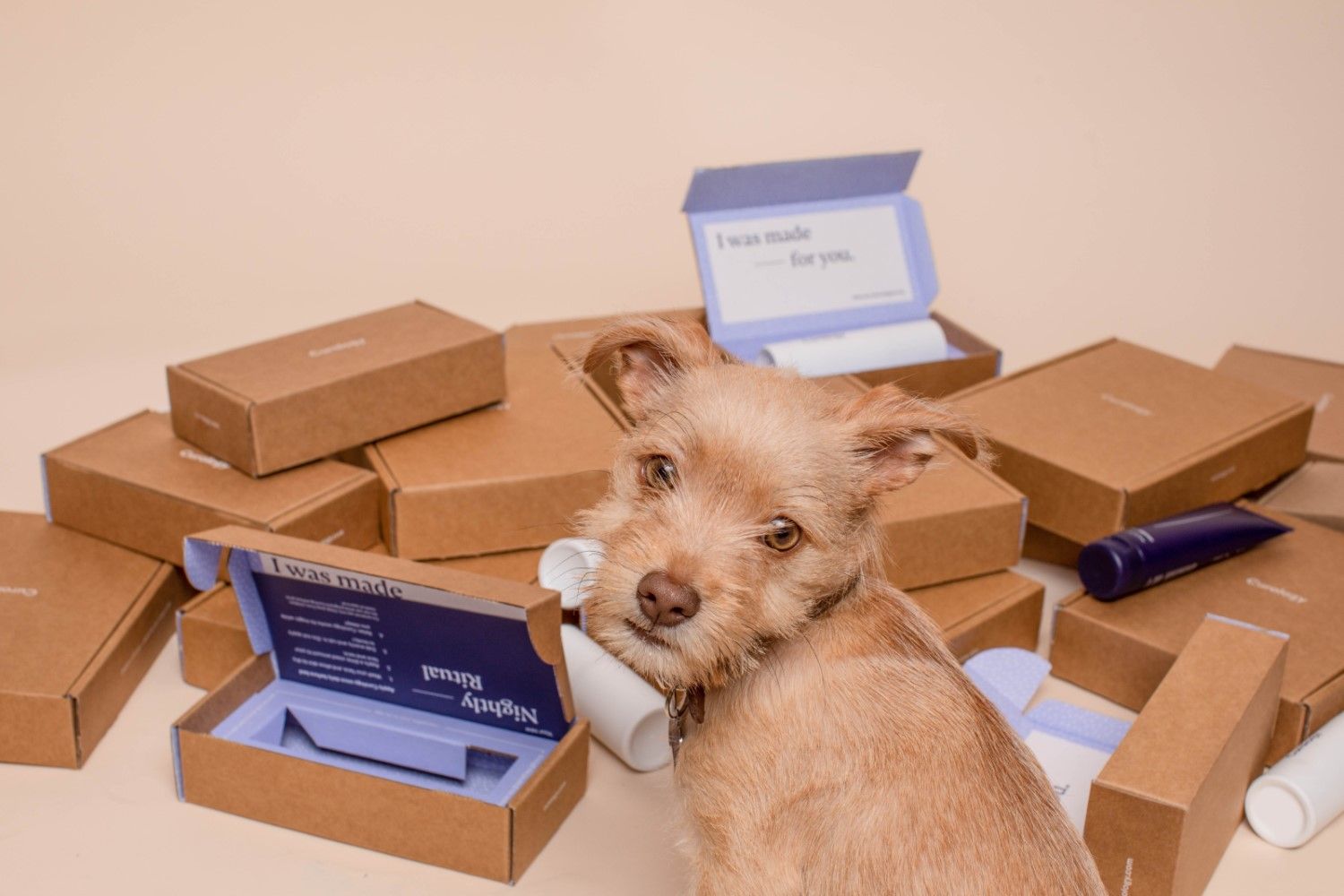 When providing safety of contact delivery services, businesses have started to pay attention to the following processes:
order preparation in a contact-free environment;
delivery messages for customers during shopping and check-out;
arrival notifications;
phone number masking for driver-and-consumer communication;
extensive safety measures for couriers and drivers;
contactless proof of delivery
The examples of purely contactless delivery are still rare though businesses are moving towards automation of most processes.
Digital Communications to Connect With Others
Voice and video chats have become the only means of communication for millions and even the adherents of traditional offline interactions had to admit the new normal. According to the 2020 Ofcom report, the use of video calling at least weekly has more than doubled (35% vs. 71%); the same dynamic increase we may discover in the use of messengers, voice calls, and emails.
The same survey names WhatsApp, Facebook Messenger, Facetime, Instagram DM, Skype, Zoom, and Houseparty the most popular communication services. It is noteworthy that the most popular online communication services are concentrated on a few providers. Nonetheless, consumers prefer having access to multiple services.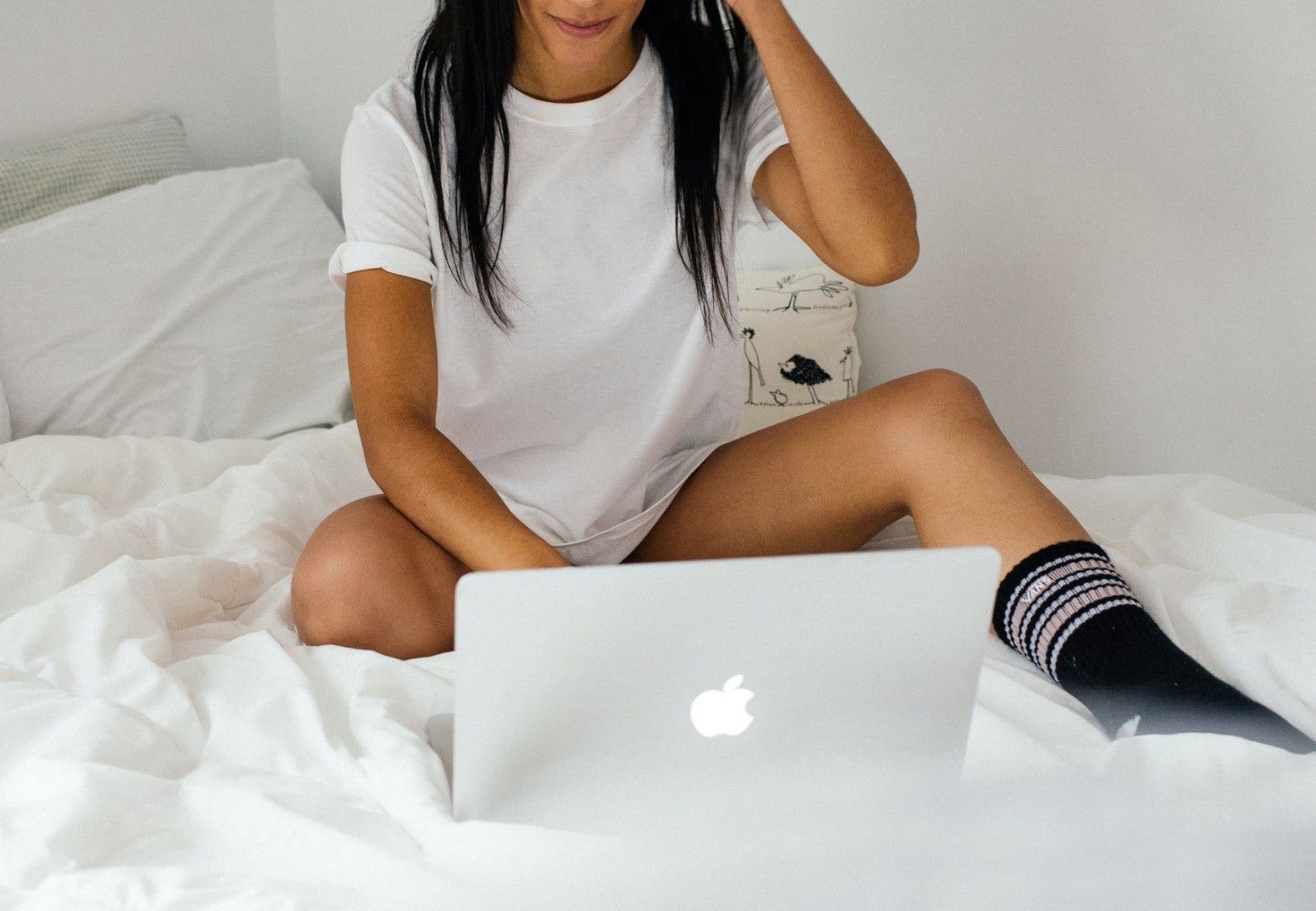 Before the pandemic, we may have taken our social interactions for granted. Today, people are becoming aware of how important it is to stay in contact. To avoid sinking into endless calls and video conferences, specialists recommend scheduling online interactions.
Final Thoughts
The year is coming to its end and we have not only memories but valuable takeaways for further business development. At least we hope you find this blog post serving this purpose. If you'd like to look ahead, check our blog post about web development trends to watch. Forewarned is forearmed.
Another important idea is to compare the findings with your business goals. If you see that some approach or feature can be used, implement and test it to discover the opportunities for your enterprise.
Just a friendly reminder, Fively team is ready to hear about your mobile and web development ideas and turn them into competitive solutions.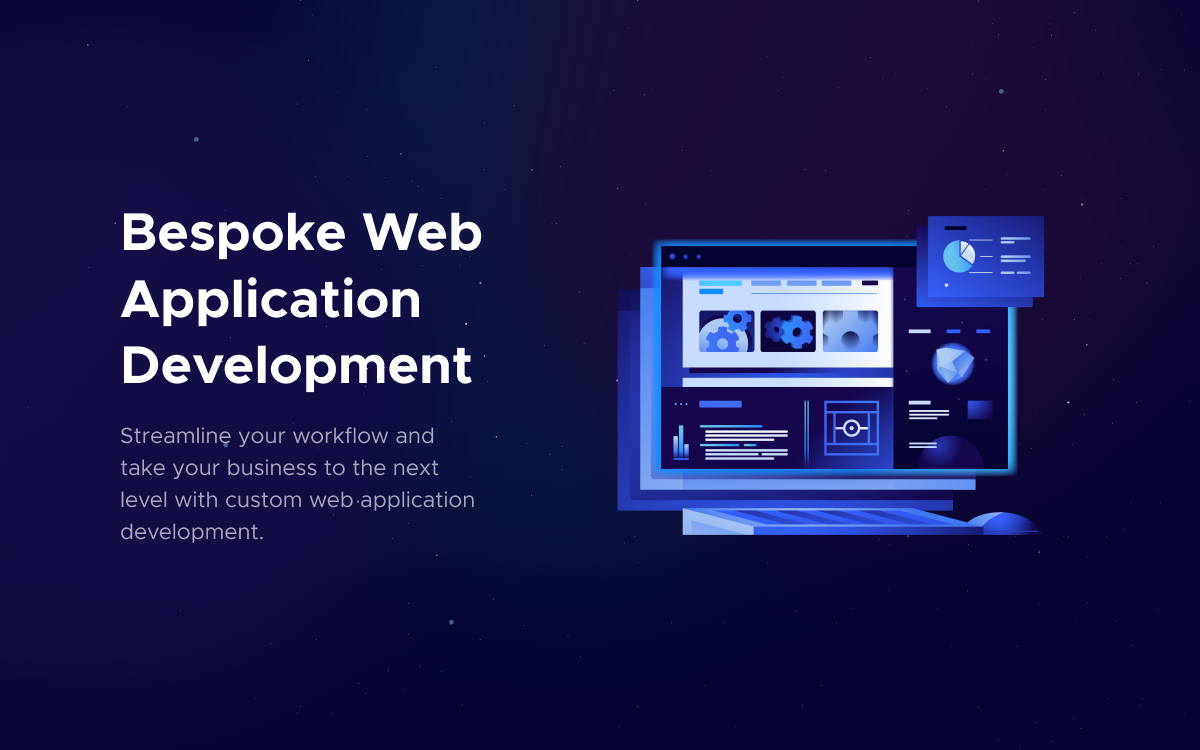 Need Help With A Project?
Drop us a line, let's arrange a discussion