How we've Helped you to go Live in Less Than 10 Seconds
WebinarNinja is one of the best webinar platforms. We're proud to be involved in the project and share the details of webinar software development.
Webinar software development is one of the current online trends. Its importance for educational institutions cannot be underestimated during the pandemic. Moreover, a webinar is a powerful marketing tool for businesses as it helps to engage target audiences and interact with them.
74% of users prefer webinar hosting software to general video-sharing platforms like Youtube or Vimeo. It may be explained of their advantage of providing both live and on-demand webinar capture, and quick access. That's why we were excited to work on such an ambitious project as WebinarNinja.
WebinarNinja is an all-in-one solution for businesses to run their webinars. Today, over a million people from different professional fields use it as both hosts and attendees. The platform provides customization options as well as extensive marketing opportunities, and it's super simple to use.
Here we'd like to share the results of our close and inspiring cooperation. It will be helpful for you if you're planning to enter the market or upgrade an existing product and are looking for an educational software development company.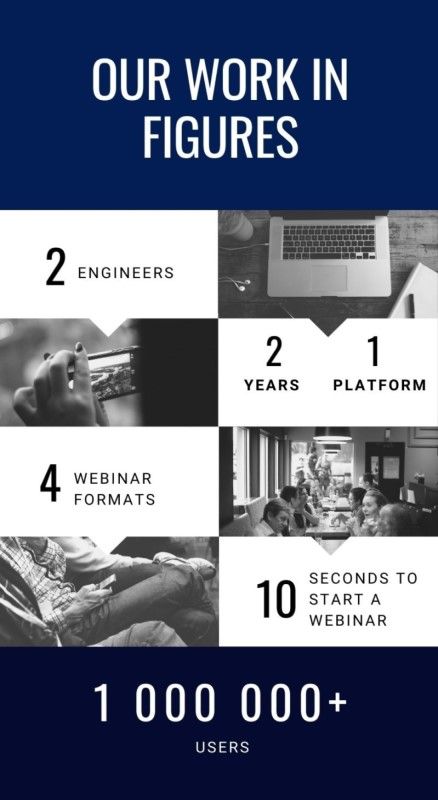 How it All Started
Two years ago we got in touch with the representatives of WebinarNinja on a job-posts aggregating website, as it happens in our industry. We scheduled an interview to discuss whether we could be useful to each other. WebinarNinja co-founder & CEO Omar Zenhom admits that the Fively team turned out to be the most suitable and qualified one. When the Webinar Ninja team realized that, they offered us to cooperate.
Goals and Objectives
The WebinarNinja company was started in 2014 and gained a reputation for a bright and outstanding solution. At the moment of our initial communication, the project management team needed to hire backend developers who would be experienced in PHP and JavaScript. Our main goal was to enhance the brand image by accomplishing the following:
to maintain the code;
to fix the bugs;
to add more options in terms of dates and time availability;
to create on-demand features;
to collaborate with the frontend developers
The whole scope of optimization and modification measures was focused on the increase of the platform's functionality.
Workflow
We had to jump into the preexisting code that wasn't quite documented, as acknowledged by the WebinarNinja company. Nonetheless, we've managed to figure out what's what, have fixed the bugs, and have turned to further upgrades. Here we'd like to say thanks to the company's frontend developers with whom we worked side by side - sometimes smooth and fruitful communication means more than technical expertise.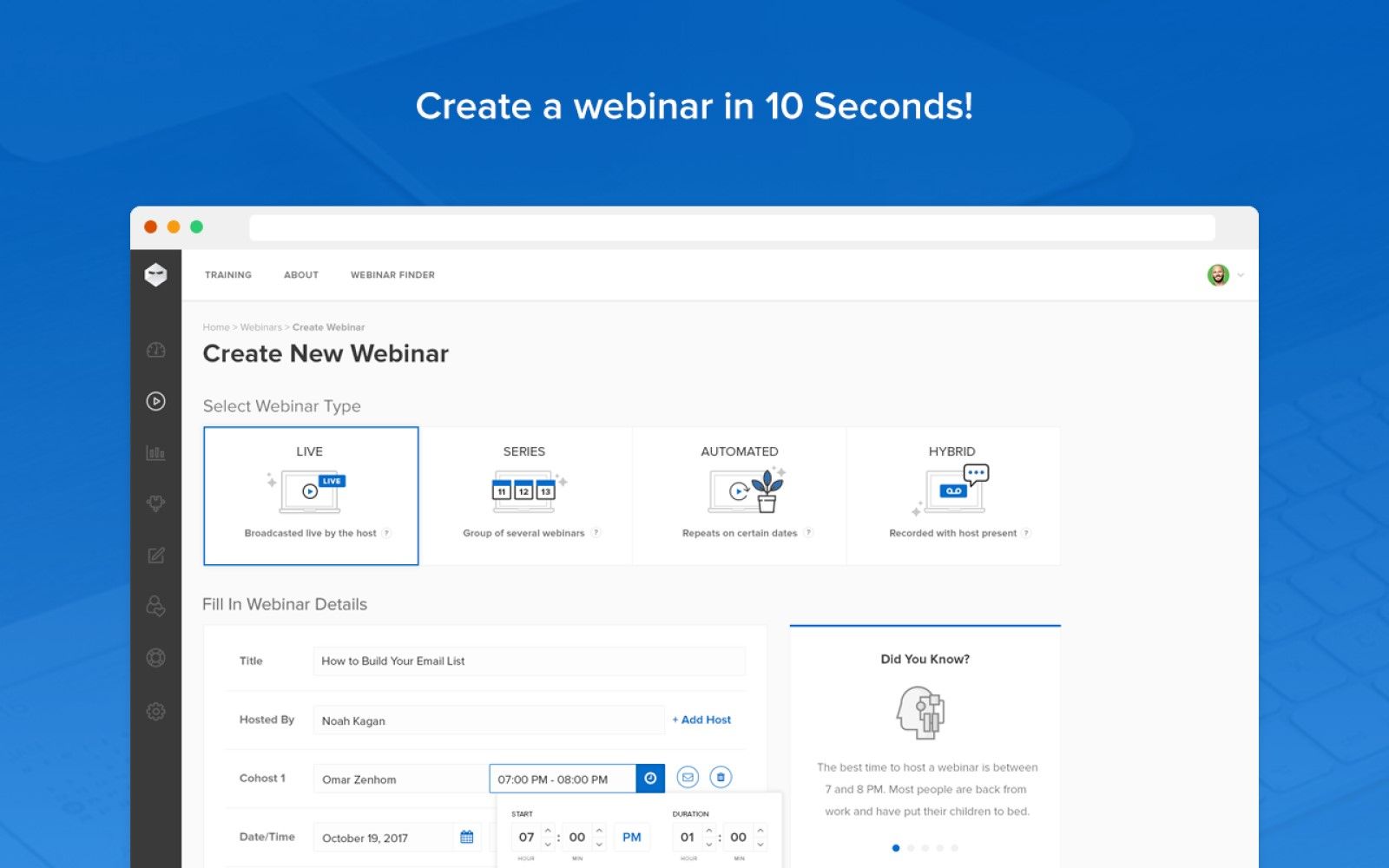 WebinarNinja screenshot
Since the whole team was remote, we had online daily standups and used Slack with Basecamp for team communication. To remote transparency, we used Jira so that the WebinarNinja part of the team could track our progress. As we mentioned before, our engineers used mainly PHP and JavaScript.
Results
Besides bug fixing and brushing up on the code, we've contributed to the platform's unique features and made it more customer-oriented:
more availability for dates and times;
ability to upload directly to the platform;
patch replays
And the most important thing.
We've perfected the most popular webinar platform. So now you can go on the air in less than 10 seconds.
Feedback
Instead of patting ourselves on the back, we'd like to quote WebinarNinja co-founder & SEO Omar Zenhom, who said "It's one of the best experiences I've had with a vendor." In his feedback summary, Omar Zenhom explains that the code was well-commented and the testing was positive.
We're proud to have such detailed and productive feedback in our Clutch profile. For us, the webinar platform development project was a good opportunity to work with a dedicated and well-organized team.
Let's find out what the ultimate users think about the platform though. If you open Capterra, you'll see that the users unanimously rate the platform's features and ease of use 4/5. We're proud to see our contribution when reading the summaries like "The BEST webinar software, in my opinion!" or  "What a way to introduce my life's work."
To be Continued
We started the WebinarNinja project in October 2019 and the collaboration is ongoing. We'll be glad to support the platform and work on new features.
2021 is going to become the year of online business. If you're ready to accept this challenge, we can become your guardian angels in software development.