Creating a Real Estate App
We've gathered in one longread all you need to know to build a real estate app that will generate a profit in 2023.
Will a real estate enterprise thrive or not depends entirely on how fast it will adopt new technology. That's why it's high time to create a real estate web app based on recent technological advancements.
Today, we want to share with you how to build a real estate website, how to profit from it, and what features it must include to keep up with the demand.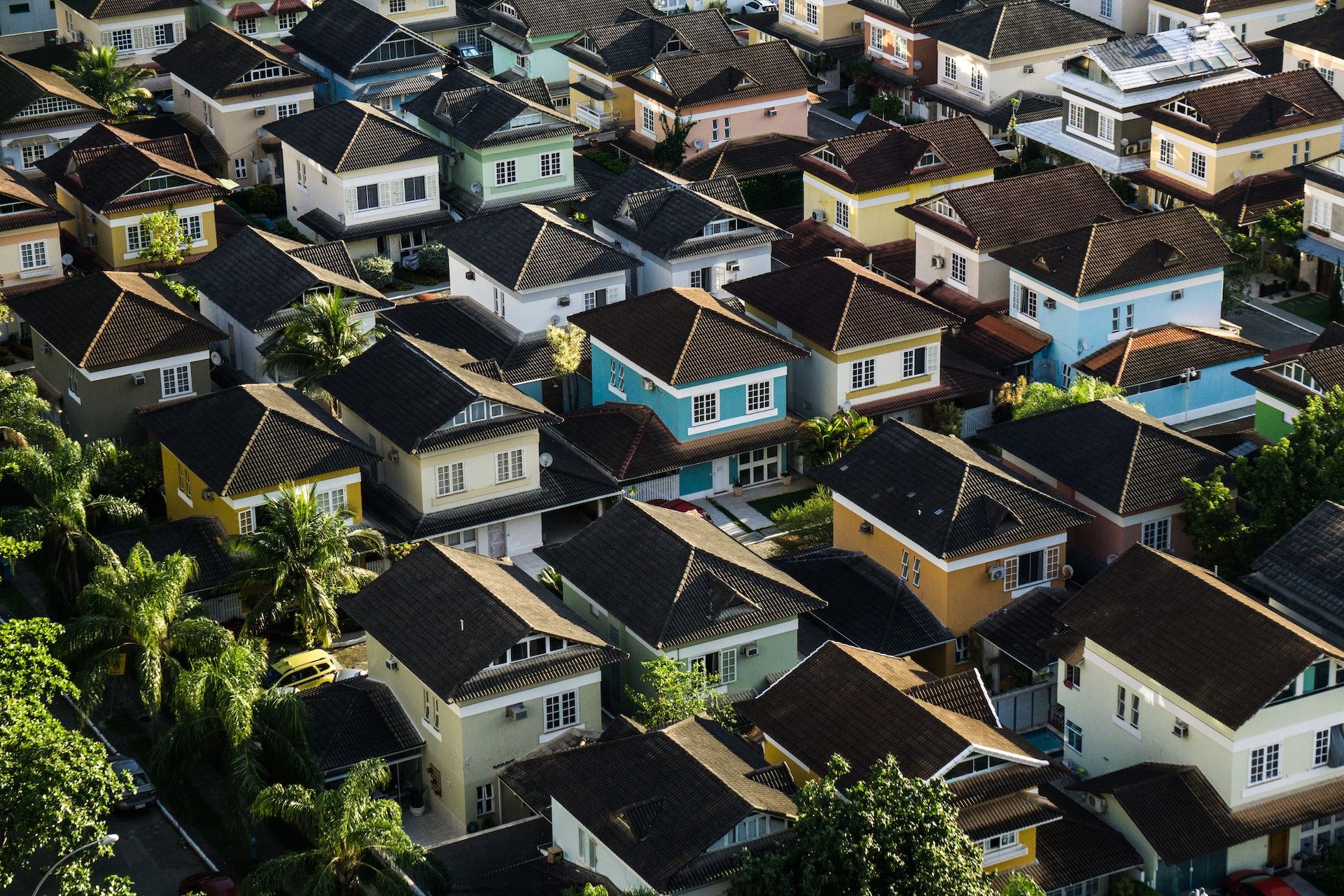 Whether you own a real estate agency or want to create a platform where people can sell their housing, read the article to know all the peculiarities of building a real estate website.
How Did It All Start?
The industry of real estate relies heavily on new technology. The message about new and fashionable mansions being vacant had to be spread fast at all times. Initially, the newspapers did their job. But with time, even they couldn't manage to keep up with the pace at which new ads started to emerge. And here, once again, we will pronounce a eulogy on the internet.
Obviously, the main accomplishment of the internet was reinvigorating the real estate market. People find renting, selling, and buying online a win-win deal.
The National Association of Realtors conducted research that showed that 97% of all homebuyers in 2020 searched for available accommodation options online. 51% of the respondents found the home they eventually bought through the internet, while only 28% resorted to the help of a real estate agent.
The popularity of real estate websites can be explained by the simple fact that it's much more convenient.
Let's look from the perspective of a tenant or a homebuyer to figure out what they value most while using an online real estate platform.
Why Do People Use Real Estate Platforms to Find a Property?
Whether it sounds like grandma's grumbling or not, new technology has isolated us from each other. So we, having become individualists, don't want to waste any more time on poor real estate agents who can be, to put it mildly, quite annoying. We want to click on the icons on the screens, and within seconds, start to scroll through the most suitable housing options.
But here is the first issue we encounter: there can be thousands of them, and we don't want to see everything available on the market, but only, let's say, one-bedrooms unfurnished with a monthly rate of around a thousand dollars. This takes us to the need for an advanced search filter to get appropriate results quickly.
Then, we naturally expect a website we use to be fast, pleasant to use, and safe. Very safe as we want to ensure it with our personal information.
Last but not least, we need an inordinate number of photos and videos from different angles to assess the aesthetics of accommodation.
Reminisce on your personal experience of looking for a flat online. You've probably wanted something similar to this.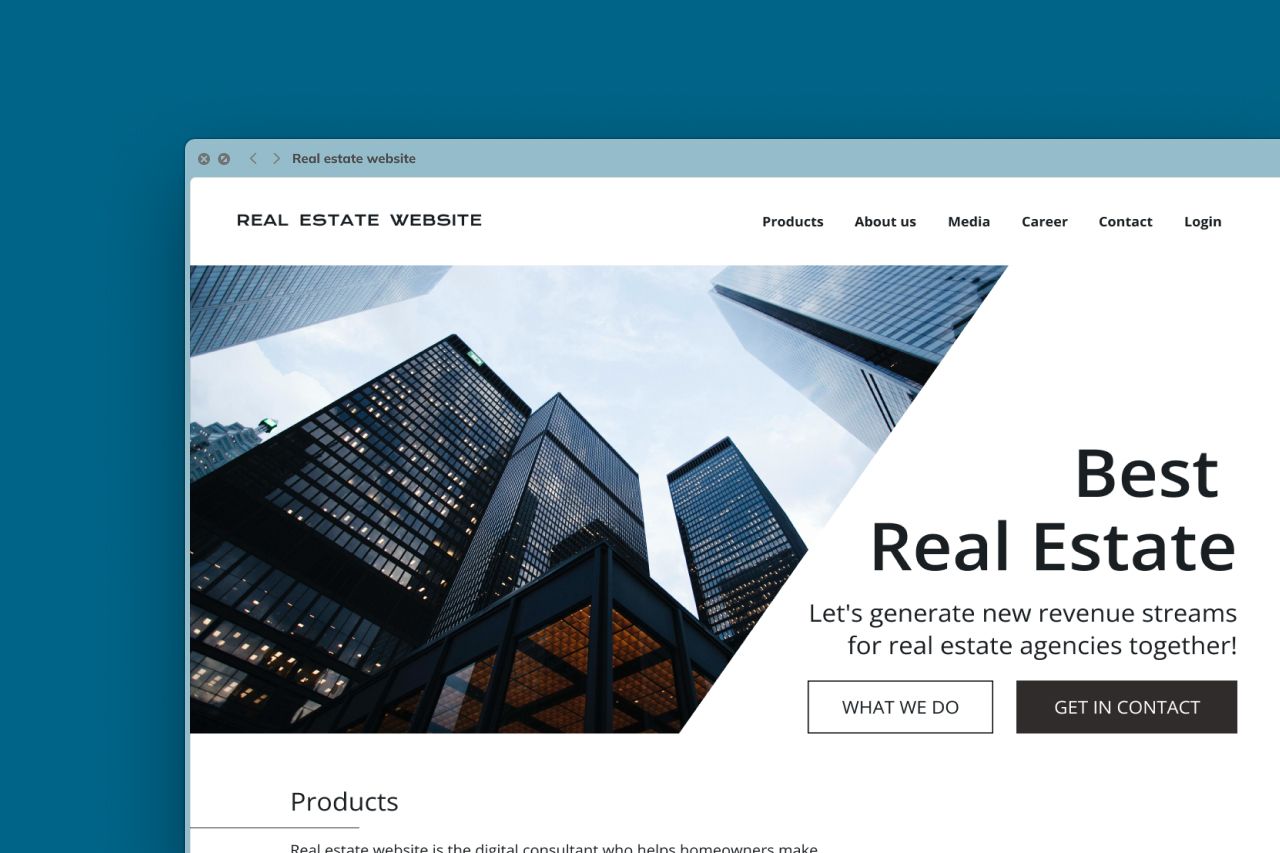 It's always a good idea to first look at the situation from a user's point of view. That's how we can shape the image of the perfect final result. The profit of our venture utterly depends on how useful it will be for our clients. That's why they should be our first priority.
Now, keeping this in the back of our minds, we can start choosing the type of real estate website we want to build.
Types of Real Estate Platforms
To build a profitable real estate website, we need to get a comprehensive picture of all the viable options and possibilities lying ahead of us. There are five types of real estate websites that can be created.
Real Estate Investing Websites
What do investors do? They find something to capitalize on to gain a profit from it when the venture succeeds. Thus, real estate investing websites are also built to help investors to find the right property into which it'll be more reasonable for them to put their money. To do this, they need to keep track of all the modern trends and changes in the market.
Before the advent of the internet, they relied solely on real estate agents. Today, they can go to a real estate website, do some research, and render a decision.
Actually, a non-specialized real estate website can also include functions to assist investors in finding the most profitable option, and there are a few websites designed specifically for investors. But we will cover the topic a little bit further, so bear with us.
This one is a middle ground between buyers and sellers, tenants and renters. The concept boils down to the opportunity for people and companies to list a housing and search for it in one place.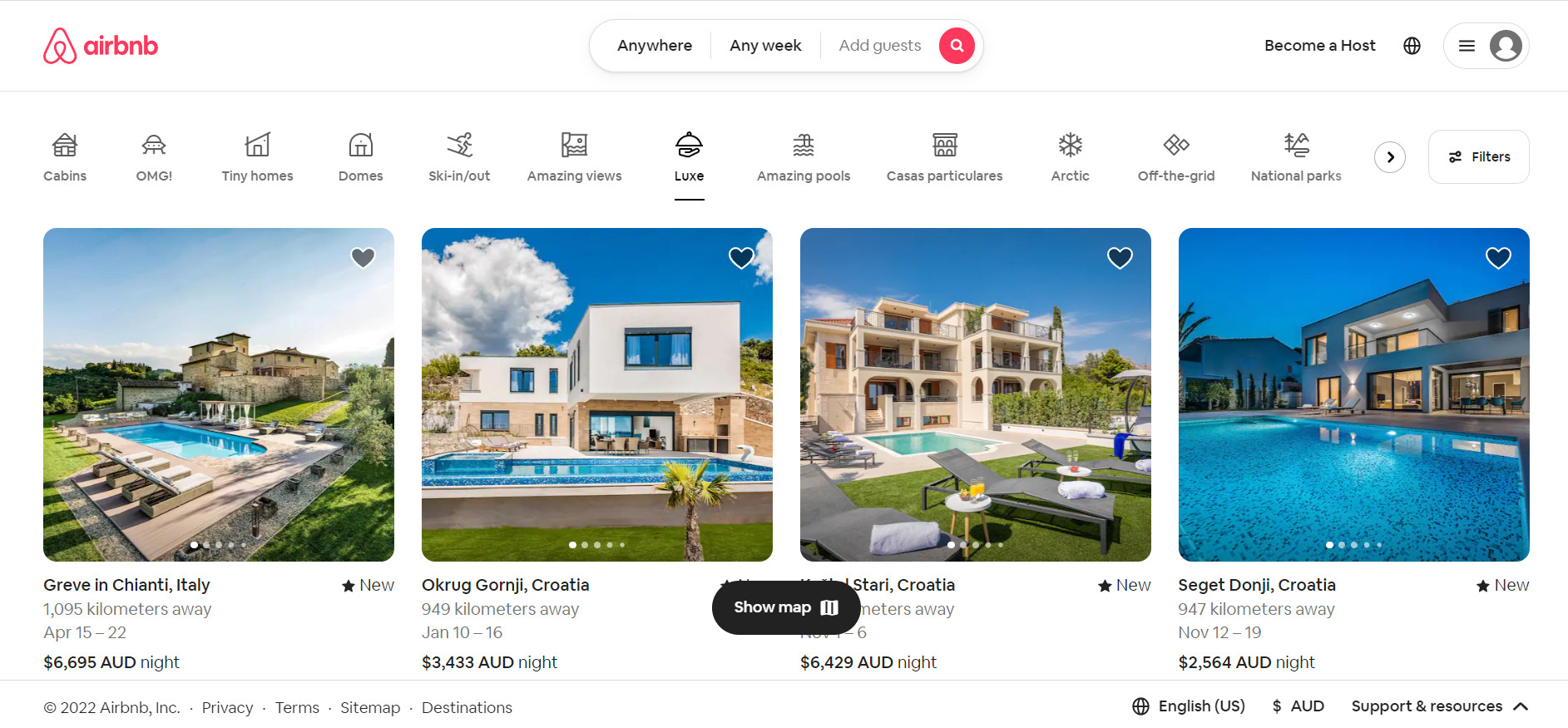 The most popular real estate websites that pop up in our minds are exactly the marketplaces: Zillow, Airbnb, Booking. Multi-vendor website development allows us to fill them with a huge number of features so that they stand out from the rest of the websites.
These ones are built for property owners to manage rent collections, deal with accounting and payments, track expenses, and supervise other tasks that are usually needed to be handled by multi-family property owners or people who rent several housings and want to keep everything well-managed.
One of the features that can be embedded in such a website can be the possibility of online rent payments and notifications for tenants about upcoming payments.
Property Listing Websites
Don't confuse them with multi-vendor marketplaces. Property listing websites became the first response of real estate agents when the popularity of their services started to shrink. Having adapted to the new reality, they also went online and started to list estates on special websites. Surely, property owners can do it here as well. So users just scroll through various accommodation options and connect to the ones who sell them.
These types of websites are built to promote the services of a single company. Here, they may publish the property that is available for rent and for sale, write blog posts pertinent to the real estate world, and inform visitors of the latest offers.
Even though the formal typification of real estate websites exists, it doesn't mean that you can't build one that combines the functionalities of several types. It can be a website for buying and managing property. Or take booking.com, it went its own way, and now allows people to rent and pay not only for accommodation but also for airline tickets.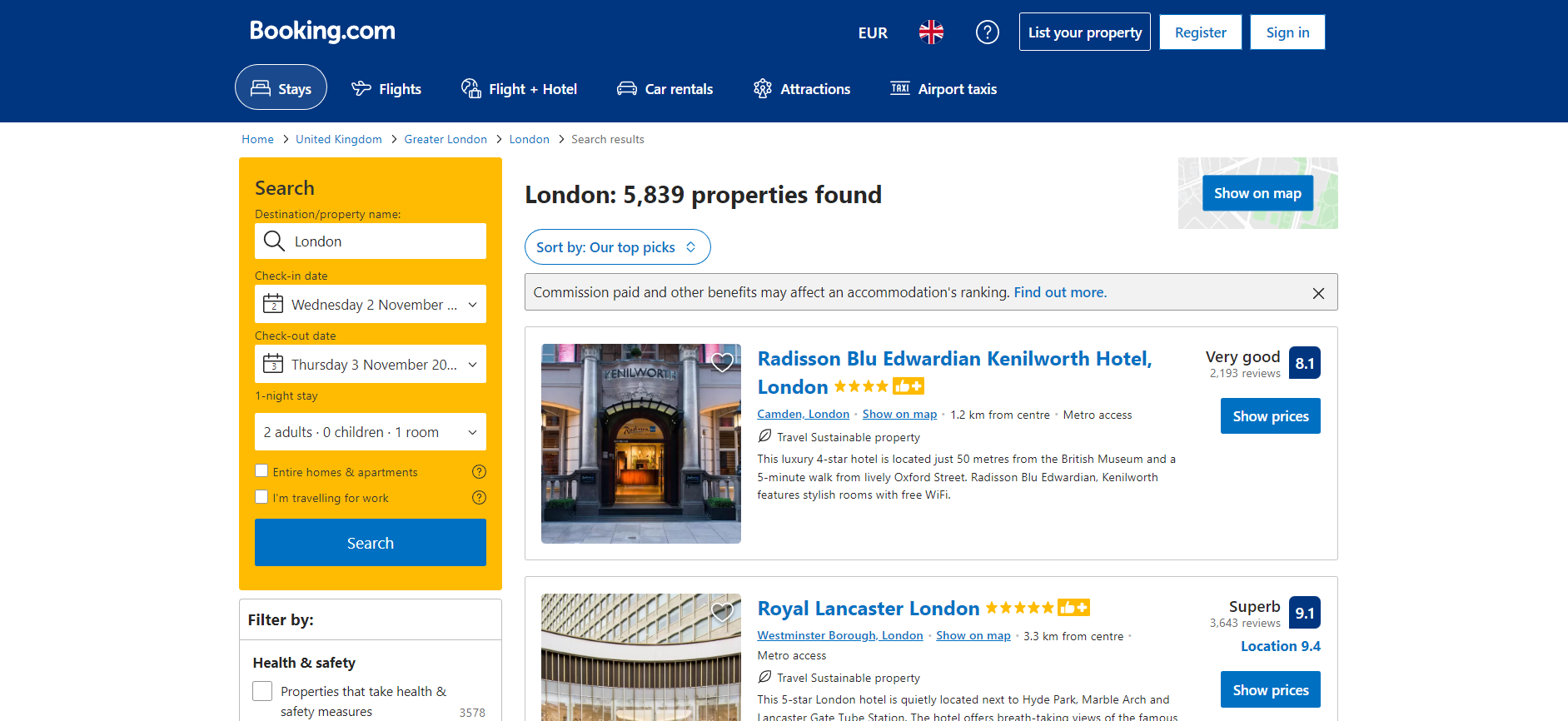 So muse on what services you would like to provide to your users on the website. Sometimes the boldest ideas can be brought to life with the right approach and a team of creme de la creme engineers. Custom real estate software development will always beat a mediocre off-the-shelf product.
Real Estate Web Application Development: Solutions With a CRM
Regardless of what type of real estate website you ultimately opt for, Customer Relationship Management systems, or CRM, are necessary for any of them.
In the real estate business, interaction with clients is of great importance, and a large database of clients is a valuable asset. CRM will help you to collect information about every client and keep track of all their transactions so that you can send them personalized and automated letters and reminders. CRM provides you with an opportunity to understand your target audience and make reasonable decisions based on the information gathered.
Need Help With A Project?
Drop us a line, let's arrange a discussion
Integration of a Real Estate Marketplace With MLS
It's highly recommended to embed an MLS, a multiple listing service, into a real estate website. It's actually a huge database that encompasses a number of regional databases.
Real estate agents and brokers incessantly add various listings into the database, usually with a precise description of all the peculiarities of the property. Having MLS integrated into your website will provide potential homebuyers with a much larger set of listings, and homesellers with the opportunity to get their property the most eyeballs.
The concept of MLS is closely connected with the concept of IDX, or Internet Data Exchange. In layman's terms, it's a guideline, adherence to which allows for the usage of MLS sources across various platforms.
So integrate MLS into your website via IDX to showcase not only your listings, but everything available on the market.
Features of a Real Estate Platform That Can't Be Ignored
Although this article is slowly turning into an ode to perpetual technological advancement, we want to point out once again that this is exactly what allows us to keep our real estate business growing. We won't spout some platitudes about the importance of high-quality photos and complex search filters. Instead, let's focus on the features of real estate websites that will make the process of real estate web development a creative journey.
Still, remember, these are just bare bones that can be morphed into something much bigger with your creativity and business acumen.
Live Chat
Remember when we mentioned that a lot of young people don't want to interact with a real estate agent? It's true, but we never said interaction with an online form of a human. You can integrate a chat into the website, and a human, under the disguise of an online assistant, will help a user with questions regarding the rules of living in a condominium, financial particulars, or other inquiries that not-experts-in-real-estate expect to be answered, without bouncing to other websites to find the info.
Calculator
Buying, selling, and renting are always big deals that can result in great pecuniary loss. To provide a user with another layer of security, consider embedding a calculator while creating a real estate website.
It can be a mortgage calculator that will help a visitor calculate what their approximate monthly payments will be.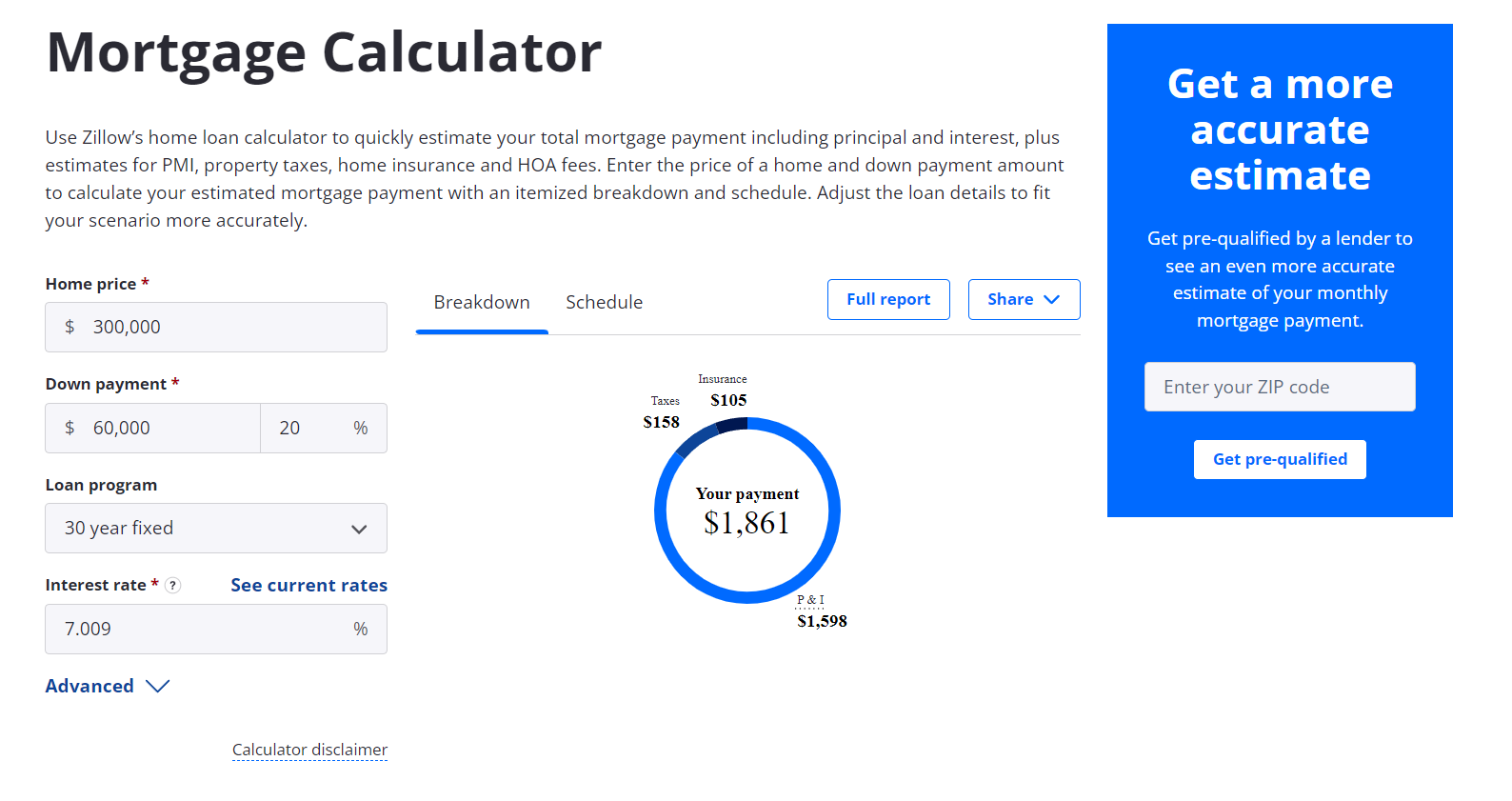 For those who are trying to sell a house, you can introduce the feature of estimating property value. With the help of machine learning techniques and big data, a user will be able to see the cost of their housing according to its location, neighborhood, number of rooms, and other factors.
A calculator can show not only how much a person can net from selling their property but also the amount to be spent on bureaucratic matters.
Blog
When creating real estate marketplaces or other types of a website, add a blog section. Anyone who has ever been engaged in selling or buying a house knows that during this time, your eagerness to learn all the traps and pitfalls is as high as ever. Confide in a visitor the biggest secrets of the real estate business, share some insider tips with them, and they will soon become your regulars.
Having a blog is also a good way to improve the SEO rankings of your real estate website. We bet you want search engines to put it among the first in the list.
Registration
If someone visited a real estate website, most probably, it was for a reason. Whatever this reason might be, we have to ensure that a person will come back to our website, or, at least, won't forget about its existence. That's why the registration feature can allow you to have a user's e-mail and keep them updated on new housing options by sending them personalized letters, that is possible, by the way, with the help of CRM.
But you should be careful with this one. Sometimes, extra steps and hassle can backfire, and a user will just take a French leave. Make the registration step optional and as smooth and fast as possible.
Extra tip: add a block of text to the pop-up registration box emphasizing the benefits of registration for the user.
Maps
Some consider the feature redundant. Some believe that building a real estate platform without a map is absurd. We suggest including the feature to be sure that map-lovers will love our website. At the end, with their help, people may check local coffee shops, traffic, and streetlights.
Integrated Payment System
Allowing users to pay rent to their landlords, or some up-front costs for booking a flat can make your venture even more lucrative by charging fees for the transaction held through your website. Users also benefit from it, as paying in advance will serve to ensure the place won't be sold to anyone else.
Calendar
This feature will provide users with the opportunity to make plans without leaving your website. It allows booking flats by simply tapping on the dates. Calendars may show a renter what dates are already booked.
If a user wants to look over the chosen property, they may check a real estate agent's or owner's availability, and plan their visits accordingly. To add even more convenience, you can synchronize it with Google Calendar.
Real Estate Apps
The real estate industry has come a long way from spreading the news about vacant housing by means of offline communication to reaching out to a global audience through the internet. It was clear that advertisements promulgated through an online medium have much higher chances of reaching out to a broader audience, but it turned out that one online channel is often not enough.
That's why building a real estate mobile app to complement a real estate website has become another way to boost the bottom line and attract clients.
Apps allow users to search for housing options on their phones or check how many views and offers their listings have received. You may invest money in native mobile app development, but keep in mind that you will have to build at least two different apps in two different programming languages. If you have a mature company that can afford native mobile app development, go for it.
If you are a new player in the field, it's a great chance to start with real estate web portal development from the very beginning. Do you have any idea about what this is? Let us give you a hint: they're running on all types of browsers and devices. But we will elaborate on this trend in real estate website development a little bit later.
Calls To Action
Having multiple strategic call to action buttons on the website increases the conversion rates. They may be as simple as "Contact us" and "Read more," but they incentivize users to interact with a website, explore it, and finally make a purchase, which in our case is renting or booking housing.
By the way, this is not the only way of making money on a real estate website. Surprised?
How Do Real Estate Platforms Make Money?
Everyone is rambling about real estate websites' being lucrative, as if it were something that goes without saying. Some people actually believe that financial gain is only received through the transactions conducted on the website, but it's only one of the possible ways to earn money. Without further ado, let us tell you all the financial benefits that creating a real estate website can bring.
Advertising
It's one of the most popular monetization models for websites. If you know your target audience, it will be much more profitable for you to leverage the space on your website to sell advertisements (hinting at the importance of CRM once again).
Still, you should be careful with this one. If the ads are relevant to your audience, they simply won't click on them. Hence, companies won't place ads on your website.
You should also choose the proper space for placing ads; be sure you're not placing an ad for your competitor and there aren't too many of them.
Extra tip: include advertisements in your blog posts to promote your affiliate company's services.
Premium Features
It usually goes like this: all the features of a real estate website we enlisted above reinvigorate your desire for making a real estate website with a set of unique features. You put a lot of financial and mental resources into them, and your brain child is finally here. You feel that it would be unjust to let everyone use all its features for free. That's why you only give access to the full package of features to the premium users who paid for it. The rest will only use the basic set.
Give new users a free trial period so that they can feel how advantageous these features can be. For example, it can have the feature of boosting a listing. Once the free trial ends, a user won't want to receive a much smaller number of views and will be more prone to paying for access.
Subscription
Every real estate agent wants to list their property on a real estate platform. You can offer them different pricing plans to allow them to post as many listings as they need. The more convenient and popular your platform is, the bigger amount you can charge.
The cost of pricing plans can vary not only according to the number of listings available, but also the access to some of the features.
Just like "Buy five beers and get french fries for free" but where beers are listings, and french fries is a real estate app for property management. Get it?
Featured Listing
Under the competitive climate of real estate marketplaces, one of the biggest sources of income is providing featured listings to real estate agents and homeowners. Basically, you're just putting their listing on the homepage or at the top of the search results, so that their offering attracts a much bigger number of views than the ones who decided not to pay for becoming a local celebrity.
Software Development Trends In Real Estate
Like in any other industry, real estate solutions have their own trends, including technological ones. Let's take a closer look at them!
Augmented And Virtual Reality
COVID-19 made it impossible for us to visit a property physically. But we're longing to walk around the apartment, assess the quality of wallpaper, and look through a bedroom window.
That's why many real estate business owners enhance their websites with AR and VR technology that allows people to take virtual tours around a property. And with the most advanced VR technology, we can even take a bike tour around the neighborhood!
The Internet of Things(IoT)
IoT devices have shifted the real estate industry to a whole new level. In a nutshell, the technology is inserted into the usual objects that gather and receive information from the internet and analyze it.
The Internet of Things helps the real estate industry with monitoring buildings for abnormalities, such as detecting smoke, high pressure, and other hazards. Moreover, they can identify if some house components need urgent repair and check them for other inconsistencies. It allows real estate agents to offer clients accommodation that is safe and warn homeowners about possible risks.
One of the latest innovations is placing beacons around the property on-sale. When a potential buyer who has a company's mobile app installed visits the property, passing by the beacon will trigger the mobile app, which, in turn, notifies a client about a special discount or gives them a piece of interesting information about the housing.
VR tours, by the way, have also become even more realistic with IoT sensors providing real-time photos.
Cloud Apps
Today, more and more real estate business owners are opting for cloud application development rather than usual apps. It provides much greater scalability as an app is mainly connected to a cloud infrastructure and not physical hardware. As it's built with the cloud environment, business owners won't have a need to hire special engineers to maintain servers as this job is done by big cloud infrastructure providers.
Web Portal Development
Finally, we're here. Remember, we promised you to tell you about web portal development?
Web portals run smoothly on different types of browsers and devices, and you won't need to waste a huge sum on building several apps for different platforms.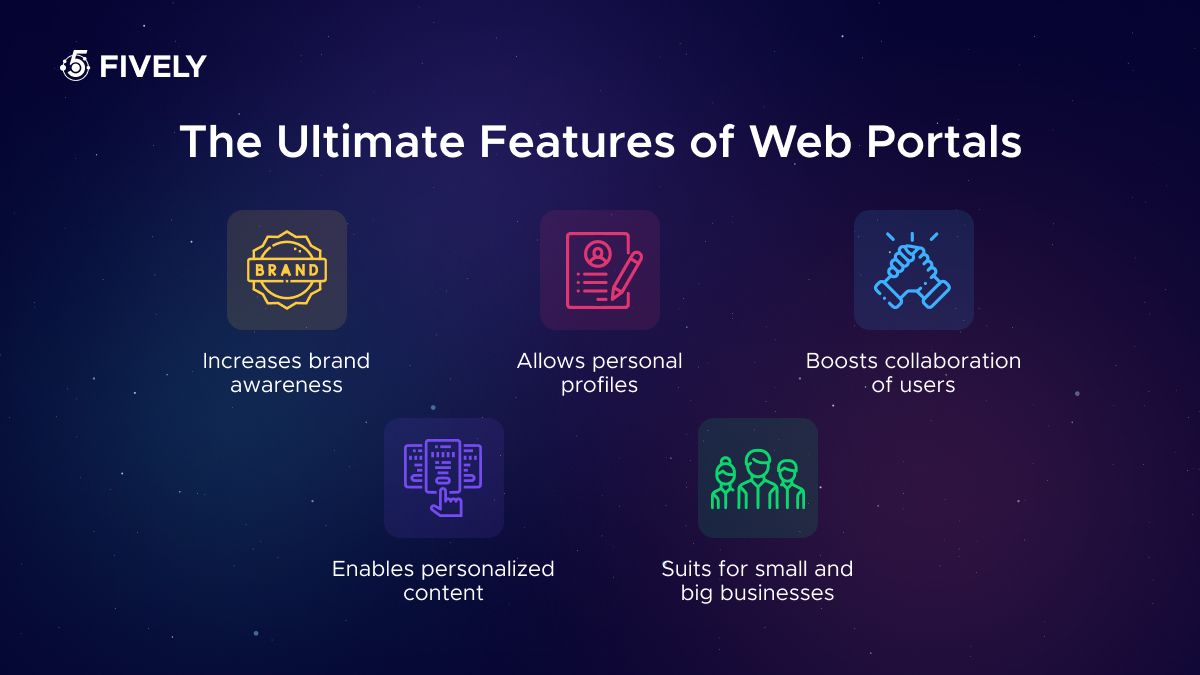 The main difference between web portals and average websites is that the first provides only personalized information for a particular user, depending on their needs. And this is the reason why only registered people have access to a web portal's content.
So basically, web portals are used to provide every user and customer with a customized experience and content on any device.
Check web portal pricing if you feel that this solution will be helpful for your real estate business.
Final Thoughts on Real Estate Platform Development
Let's face it, at the beginning of our journey towards any goal, we all look up to the most prominent players on the market. In the real estate domain, deep down, we want to create a website like Zillow. But take a minute to think about it. Why have another Zillow online when we have a great chance to show the world something one of a kind?
Whether you want to develop a real estate website,a web portal, build a real estate web app, or a multi-vendor marketplace, stand by your personal views and perceptions.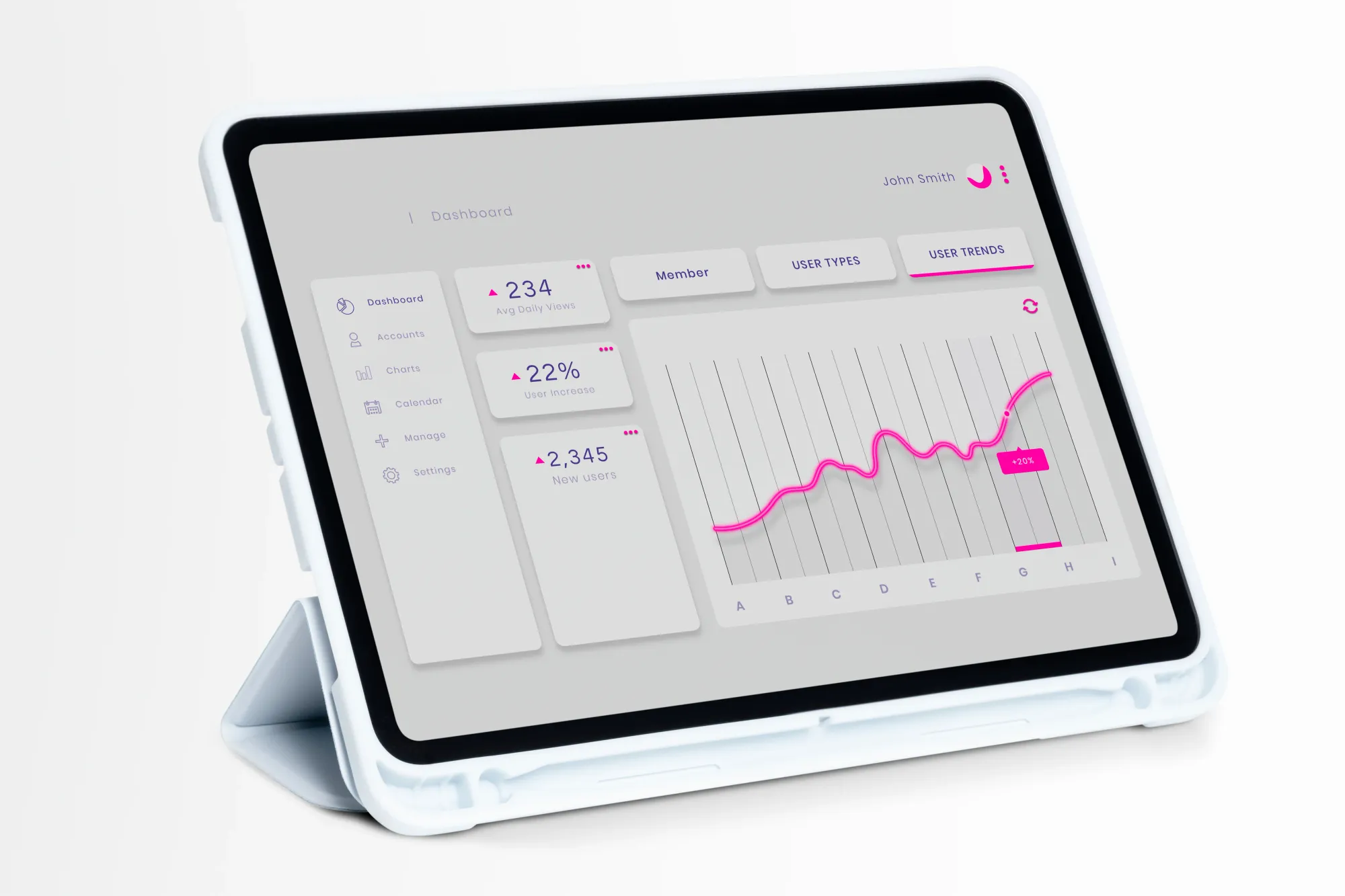 Our team values innovation and will do everything possible to turn your vision of an ideal real estate website into reality. We will not leave you once the development phase is over. Fively provides technical support and maintenance so that bugs or issues have a zero chance of occurring.
So determine the type of real estate portal you need, what kind of functionality you want to include, and bring your craziest projects to us to deal with the rest.
Contact us right now to get a FREE consultation and project estimation!